On The Road with Thorsten Overgaard · September 2017
By: Thorsten Overgaard
This is the ongoing journal of my travels, photography, experience with people, places and equipment.
| | | |
| --- | --- | --- |
| | | |
| | "It was a wonderful time, so many wonderful lasting friendships developed in this workshops!" | |
| | - R.W. | |
The new Leica M10 Masterclass on video
September 15, 2017
New from Thorsten Overgaard:
"Leica M10 Video Masterclass"

Enjoy this easy to use video class with
Thorsten Overgaard going over the Leica M10. More than one hour one-on-one with Thorsten on the camera, the menu, shooting outside, focusing and more.

For computer, iPad and smartphone.
More info.

Thorsten Overgaard
Leica M10 Masterclass
Video Course

Price $398.00. Save $100.00
INTRO PRICE only $298.00
100% satisfaction or 100% return.

#1801-0917

Order Now . Instant delivery!
| | | |
| --- | --- | --- |
| | | |
| | "Since we have met in the Overgaard Workshop Amsterdam I have been going wild making photos. Your approach really enabled me to make a steep change in making and processing photos. Many thanks for this!" | |
| | - E. A. | |
Capture One Survival Kit
September 13, 2017
Phase One just released the new Capture One Pro 10.2 with support of Leica M10 as well as a series of Leica lenses ... and the Leica M 246 and other Leica camera model!
On November 15 I will be releasing my Capture One Survival Kit on how to set up a workflow using Capture One. It is going to be a quite comoplete package, also showing how to back up, use PhotoShop, virtual catalogs and more.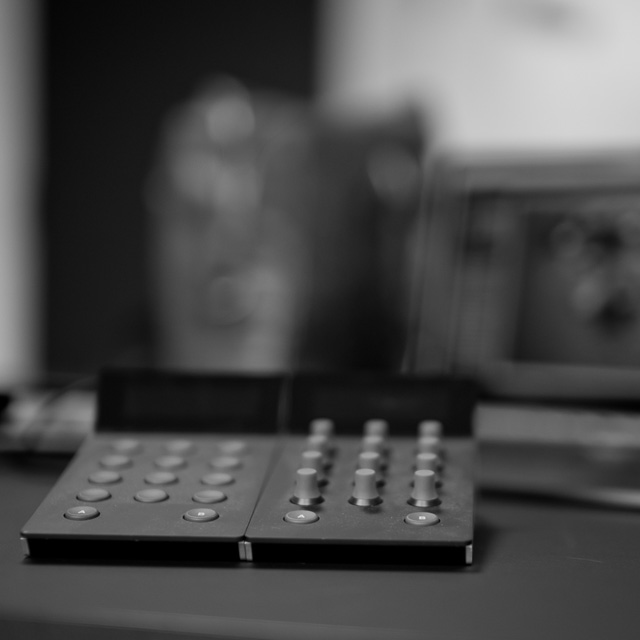 Working with Capture One and writing my Capture One Pro Survival Kit. The panel in front here is the Tangent Element Kb Panel which makes editing very elegant and fast for large numbers of photos. © Thorsten Overgaard.
Jan Grarup book release
Copenhagen, Denmark
Jan Grarup released his 5.5 kg (10 pounds) photo book "And Then There Was Silence" with 30 years of Leica and Nikon war photography. The first evening was for those who had pre-ordered, and that was about 400-500 people showing up to collect their book and get it signed by Jan Grarup.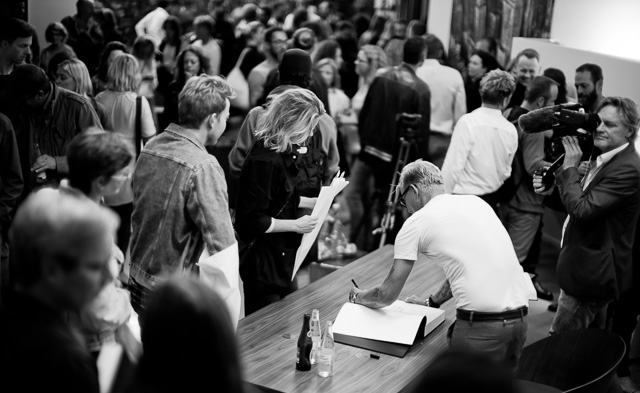 400-500 people showed up to collect their pre-ordered book and get it signed. © Thorsten Overgaard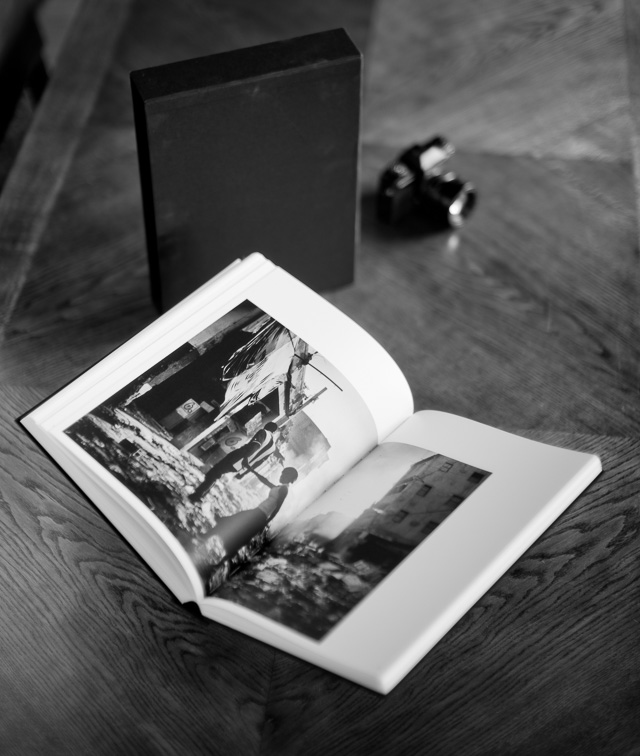 "And Then There Was Silence" with 30 years of Leica and Nikon war photography. This is the edition with box and limited signed print. © 2017 Thorsten Overgaard.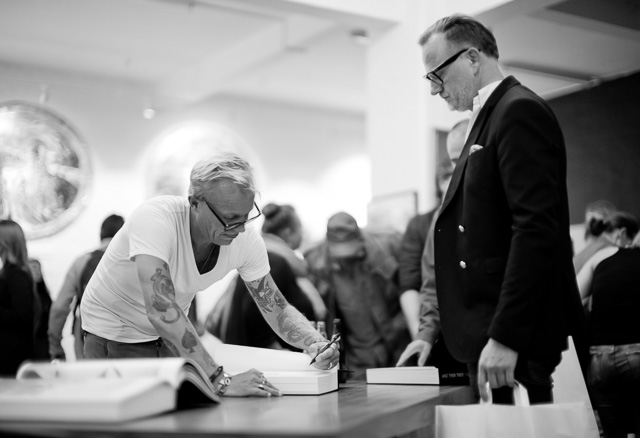 400-500 people showed up to collect their pre-ordered book and get it signed. © Thorsten Overgaard
"The book is guaranteed to be an 'aha' moment in your career collecting photography techniques.

Thorsten just takes the key ingredient of photography, namely 'light', and explores the aesthetic impact of the same in your photography.

Reading the book is guaranteed to improve your photography, unless you are already a master of understanding and managing light."


- Book review by Mo Han.
Buy the eBook
"A Little Book on Photography"
by Thorsten von Overgaard

New 2020 Version

Order now - Instant delivery.

★ ★ ★ ★ ★ ★

It's a humorous understatement to call this
new eBook by Thorsten Overgaard for
"A Little Book on Photography".

It's a grand book, a history lesson, life experience, a biography and poetry book and brilliant photo book!
All in one beautiful package of 180 pages
to fire you up and get you to love
photography ... unconditionally!

"A Little Book on Photography"
eBook for computer, Kindle and iPad.
New updated version September 2020
Release March 2017.
202 pages.

Buy Now

Only $47.00

Instant Delivery
Denmark, September 2017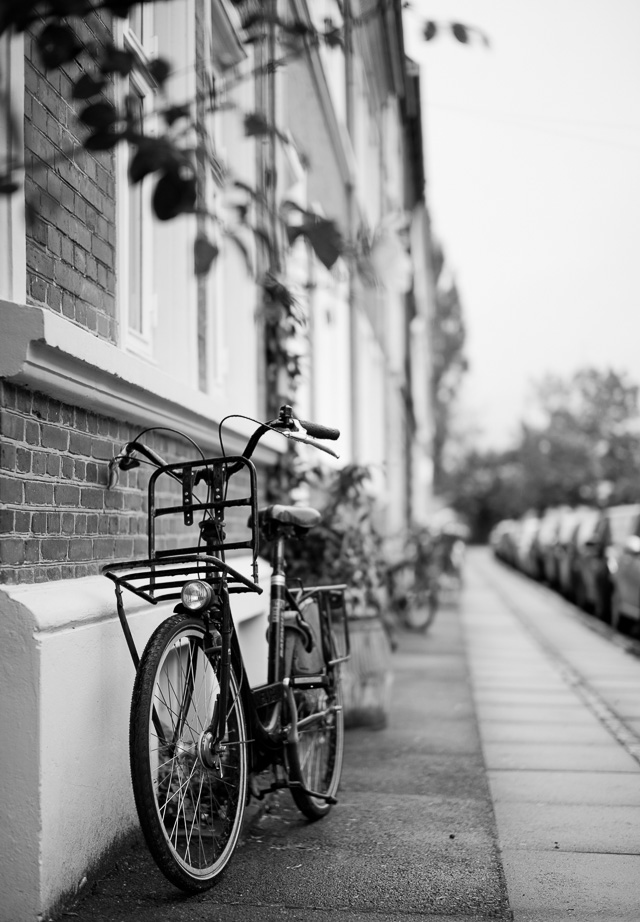 I walked by my childhood home in Aarhus. I was born in this building in Absalonsgade in Aarhus, and we lived here for a year before moving outside the city. © 2017 Thorsten Overgaard.
"Like many readers I am also a Leica enthusiast going back to the 1950s and follow your videos and articles with great joy and anticipation. I bought your Survival-Kit-6 and have adopted many of your suggestions.

I am always aghast and astonished how you can travel so much, write your books/articles, produce videos and maintain your web-site."


- P. W.
Sign up for the next Paris Workshop: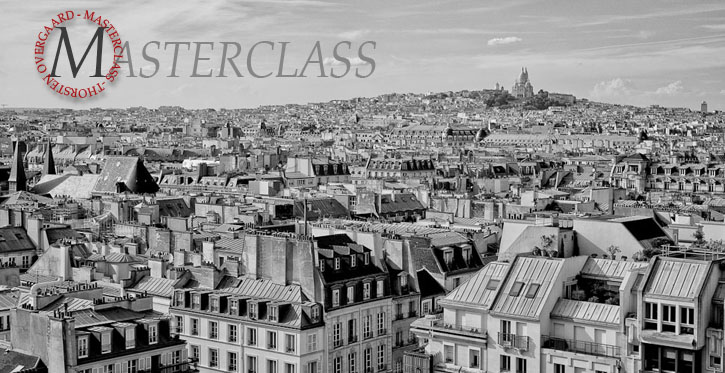 Copenhagen
Copenhagen, Denmark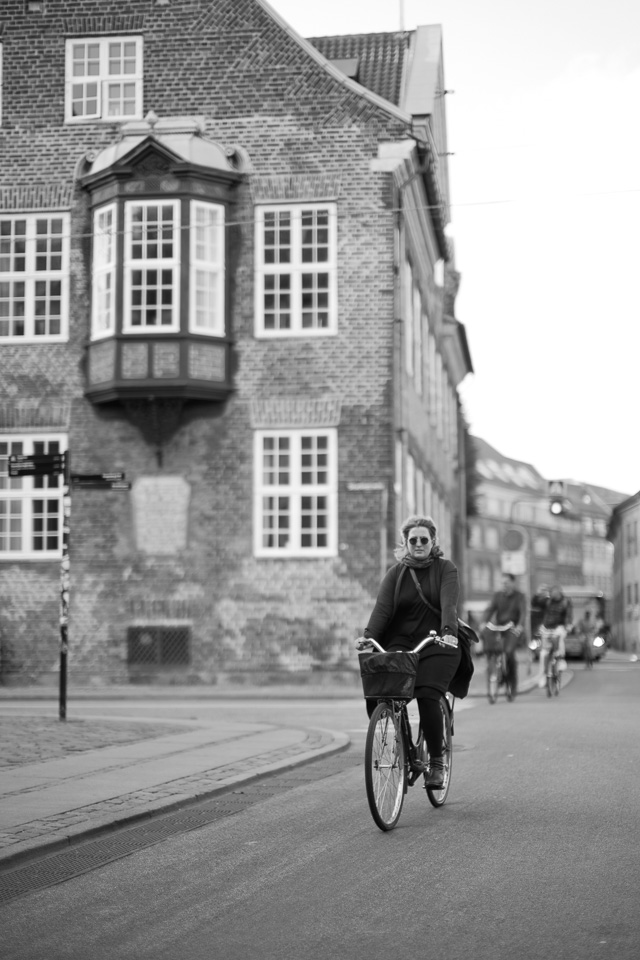 Out and about in Copenhagen. © Thorsten Overgaard.
New Lightroom Survival Kit
for only $498

270 pages on how to set up a photography workflow, from calibrating the screen to editing in Lightroom, and printing. How to deal with Lightroom CC vs. Lightroom CC Classic. How to organize files, back up, clouds, use DAM (Digital Asset Management) catalogs and Photoshop.

Read more here

Video tutorials, image test files, presets, checklists, definitions, tutorials of Lightroom and Photoshop that boils down years of experience to a workflow you can implement in less than one day.

10+ years experience in one package

Why spend years figuring out the smartest way to do things when you can tap into the best way of doing things? My workflow has been refined through years of field work.


Professional workflow experience made simple, logical and easy to use.

Update for only $198

Update your Lightroom Survival Kit to the new
Lightroom Survival Kit for only $198.
You get a complete new installation. Order here.




Only $498.00

Order today.
Instant delivery.

Now comes with
FREE Leica Presets
for Lightroom
by Thorsten Overgaard
($68 value)

Full satisfaction
or money back.


Compatible from Lightroom 1.0 to Lightroom Classic CC version 8.2.
| | | |
| --- | --- | --- |
| | | |
| | "I did the extension course and really liked it. Beside the useful information you provided, the two key messages for me were: to be confident and trust myself and to add content to the images I took." | |
| | - D. M. | |
Join the NEW Thorsten von Overgaard
Photography Extension Course

"My wife game me this course and I absolutely love it.
Now I think more in light and shadows. Used a lot of the techniques on a recent trip and
my photos have improved a lot. Well done, Thorsten!"
S.N. (Mexico)

"I am happy with my purchase of the extension course. Well written, easy to understand"
K.D. (USA)

"I very much enjoy the incredible knowledge"
V.V. (United Kingdom)

"Addictive, beautifully and simplistically written. Just amazing. Cleared my concepts"
V.P. (USA)

"The extension course is the best course I read about photography (and I'm still at the beginning)"
M.S. (Luxembourg)

"I'm already in page 81 of the Extension Course, and your communication and words provoked a change in me at an aesthetic level that I felt but I couldn't explain"
C.L. (USA)


The NEW
Overgaard Photography Extension Course

The waiting list is over!

After a couple of years with a long waiting list, I have finally redesigned the course so I can handle the students interested in this course. Not only that. The number of pages has gone up from 120 to 330!

I teach you the basics of photography in an easy-to-understand and step-by-step way that anyone from ages 12 to 90 can understand and easily apply.

The intention with this extension course is to get you going in your photography adventure with lightning speed, and to inspire you to reach to new heights.

Enjoy!

Specially tailored for Leica and digital photographers.

You work at your own pace after you receive the full package of material via mail. It works as a PDF on computer, iPad, Kindle, or - if you like - make your own print.

Join the Home School for
Leica and Digital Photographers

Only $798.00

Buy now. Instant delivery by mail.

ITEM #1708-2016

Note: If you have bought The Overgaard Extension Course (2010) previously you may enroll on this new course for free. Simply e-mail me.
| | | |
| --- | --- | --- |
| | | |
| | "Thank you for the e-book. I have found it very useful." | |
| | - J. T. (South Africa) | |
| | | |
| --- | --- | --- |
| | | |
| | "Totally enjoy your newsletters, find them very helpful." | |
| | - R. D. | |