On The Road with Thorsten Overgaard · August 2016
By: Thorsten Overgaard
This is the ongoing journal of my travels, photography, experience with people, places and equipment.
| | | |
| --- | --- | --- |
| | | |
| | "I'll add my thanks and appreciation to both Thorsten and everyone else in the workshop for your passion, sense of humor, and openness to share your thoughts and insights on everything." | |
| | - D.C. (USA) | |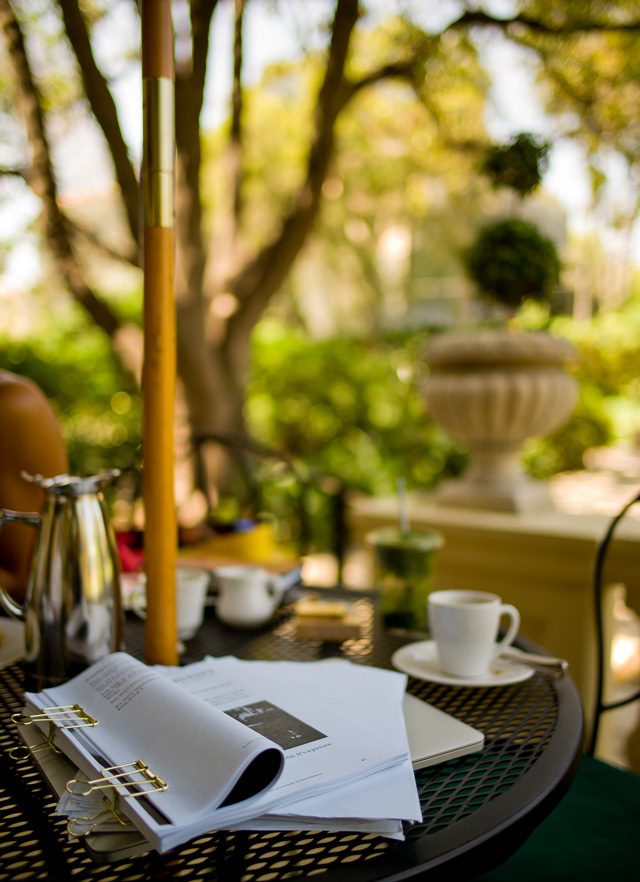 Finishing the writing of the New Overgaard Extension Course. Leica M-D 262 with Leica 28mm Summilux-M ASPH f/1.4. © 2016 Thorsten Overgaard.
The New Extension Course released
August 8, 2016
My Overgaard Extension Course has been on waiting list for the last two years since it was released in 2010. I have been working on redesigning it for a while so more can be on it at the same time. Today I finally released the new 2016 edition.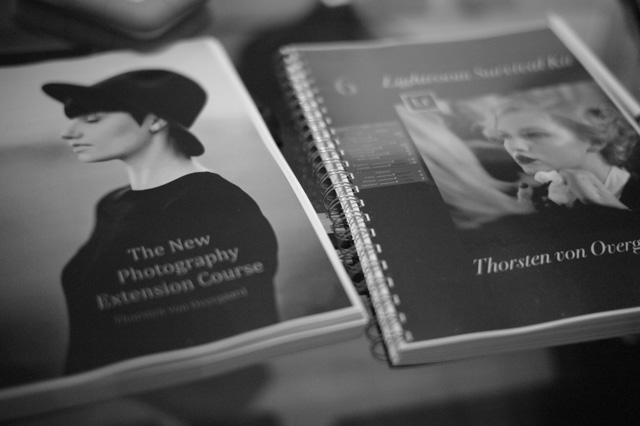 One of my students from Luxembourg sent me this photo of her two Overgaard Extension Courses printed and ready for her to study. Left is The New Photography Extension Course and right is The Overgaard Lightroom Survival Kit 6.
San Francisco
San Francisco, USA, August 22 - 24, 2016
Vancouver, Canada
Vancouver British Columbia, Canada, August 30 - September 1, 2016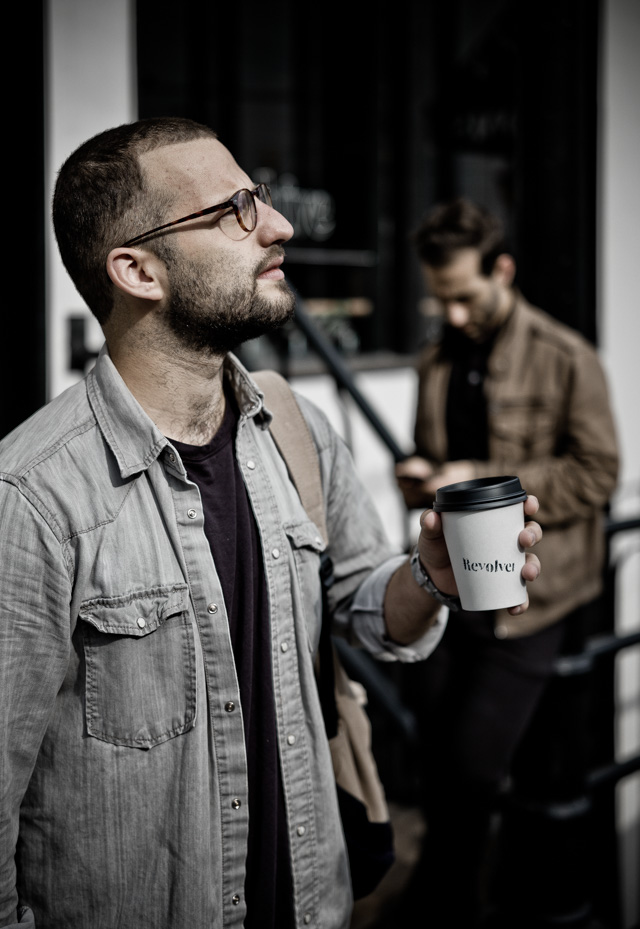 The Revolver coffee bar in Vancouver is be place for photographers. Here's two of Tarry Gianakis's sons in front of the Revolver. Leica M-D 262 with Leica 50mm APO-Summicron-M ASPH f/2.0. © 2016 Thorsten Overgaard.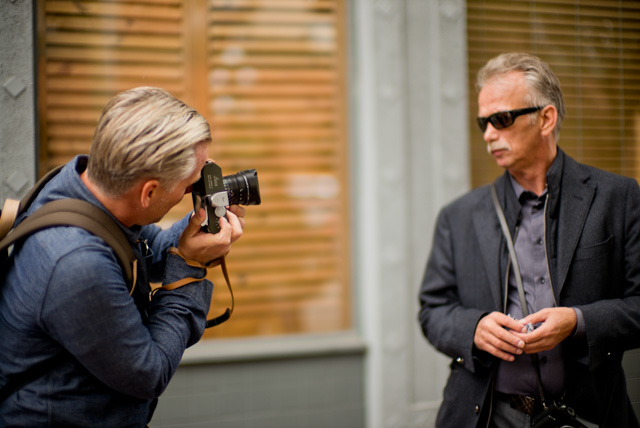 Jeff Berghoff photographing James Lemon.
| | | |
| --- | --- | --- |
| | | |
| | "I love your site and your articles are very usefull!" | |
| | - B. R. (Netherlands) | |
| | | |
| --- | --- | --- |
| | | |
| | "Your guide to Lightroom is awesome! It has helped me tremendously!." | |
| | - S. G. (New York) | |
New Lightroom Survival Kit
for only $498

270 pages on how to set up a photography workflow, from calibrating the screen to editing in Lightroom, and printing. How to deal with Lightroom CC vs. Lightroom CC Classic. How to organize files, back up, clouds, use DAM (Digital Asset Management) catalogs and Photoshop.

Read more here

Video tutorials, image test files, presets, checklists, definitions, tutorials of Lightroom and Photoshop that boils down years of experience to a workflow you can implement in less than one day.

10+ years experience in one package

Why spend years figuring out the smartest way to do things when you can tap into the best way of doing things? My workflow has been refined through years of field work.


Professional workflow experience made simple, logical and easy to use.

Update for only $198

Update your Lightroom Survival Kit to the new
Lightroom Survival Kit for only $198.
You get a complete new installation. Order here.




Only $498.00

Order today.
Instant delivery.

Now comes with
FREE Leica Presets
for Lightroom
by Thorsten Overgaard
($68 value)

Full satisfaction
or money back.


Compatible from Lightroom 1.0 to Lightroom Classic CC version 8.2.
"I would like to say your article on Monochrom is interesting and a good read. I wasn't convinced when MM came out as opposed to doing black & white in Leica M9-P. I went to my local Leica store at Raffles to request to see the prints of MM. I was blown away.)

I enjoyed your gallery there. Beautiful really.

I really want to learn from you how to better use Lightroom for post-processing. I would like to think it can help me better utilize the software features and things to look out for. I am ready for this learning curve."



- D. E. (Singapore)
Paris Workshop: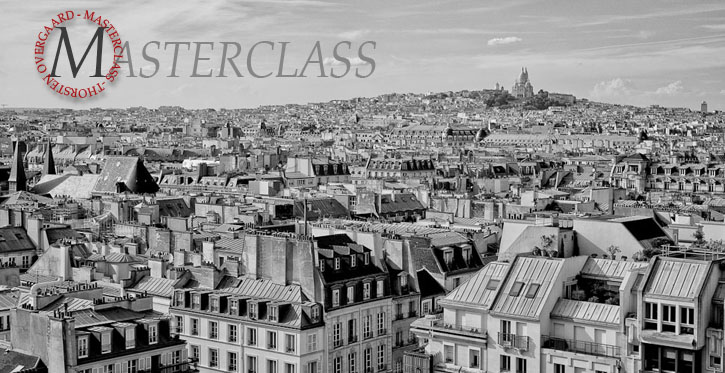 | | | |
| --- | --- | --- |
| | | |
| | "Thank you for the e-book. I have found it very useful." JT South Africa | |
| | - J. T. (South Africa) | |
Buy the new eBook
"A Little Book on Photography"
by Thorsten von Overgaard

Order now - Instant delivery.

★ ★ ★ ★ ★ ★

It's a humorous understatement to call this
new eBook by Thorsten Overgaard for
"A Little Book on Photography".
It's a grand book, a history lesson, life experience, a biography and poetry book and brilliant photo book!
All in one beautiful package of 180 pages
to fire you up and get you to love
photography ... unconditionally!

"A Little Book on Photography"
eBook for computer, Kindle and iPad.
New release March 2017.
Intro price only $47 - 180 pages.

Buy Now

Instant Delivery
Buy my "New Inspiration Extension Course"





Need more info?
Read this article.


Get inspired and rebooted!

This extension course if made for you! It can be done at home and travel at your own pace. I have taught workshops for years and the Overgaard New Inspiration Extension Course is my experience compressed to a package of training, articles, drills, assignments and video tutorials that will inspire you and take your photography to the next level! For a limited time my course includes something you cannot get anywhere or anytime else:
A portfolio-review by Thorsten Overgaard.

"The Overgaard
New Inspiration
Extension Course"
For computer and iPad. 181 p eBook.
Only $798

Order now - Instant delivery.
"Dear Thorsten, I very much enjoy reading all your newsletters!

You're an inspiration to those of us who are going through some learning curves for Leica new products. I recently bought a Leica SL and would like to use my PL lenses on it."



- D. M. (China)
Join the NEW Thorsten von Overgaard
Photography Extension Course

"My wife game me this course and I absolutely love it.
Now I think more in light and shadows. Used a lot of the techniques on a recent trip and
my photos have improved a lot. Well done, Thorsten!"
S.N. (Mexico)

"I am happy with my purchase of the extension course. Well written, easy to understand"
K.D. (USA)

"I very much enjoy the incredible knowledge"
V.V. (United Kingdom)

"Addictive, beautifully and simplistically written. Just amazing. Cleared my concepts"
V.P. (USA)

"The extension course is the best course I read about photography (and I'm still at the beginning)"
M.S. (Luxembourg)

"I'm already in page 81 of the Extension Course, and your communication and words provoked a change in me at an aesthetic level that I felt but I couldn't explain"
C.L. (USA)


The NEW
Overgaard Photography Extension Course

The waiting list is over!

After a couple of years with a long waiting list, I have finally redesigned the course so I can handle the students interested in this course. Not only that. The number of pages has gone up from 120 to 330!

I teach you the basics of photography in an easy-to-understand and step-by-step way that anyone from ages 12 to 90 can understand and easily apply.

The intention with this extension course is to get you going in your photography adventure with lightning speed, and to inspire you to reach to new heights.

Enjoy!

Specially tailored for Leica and digital photographers.

You work at your own pace after you receive the full package of material via mail. It works as a PDF on computer, iPad, Kindle, or - if you like - make your own print.

Join the Home School for
Leica and Digital Photographers

Only $798.00

Buy now. Instant delivery by mail.

ITEM #1708-2016

Note: If you have bought The Overgaard Extension Course (2010) previously you may enroll on this new course for free. Simply e-mail me.
"It was a great pleasure to meet all of you and spend some time together doing what we love, away from the day-to-day distractions. Thanks to Thorsten for keeping it fun and reminding us to keep it simple.

I'll share with you one of my biggest takeaways from the weekend. I have a lot of trouble shooting people on the street. The lesson is
1. Don't settle for a single bad shot because you're a little nervous when you can take more. And most importantly:
2. Photography is a way of connecting with people; use your camera as a tool to go out of the way and meet amazing people wherever you might find them.

I'm going to keep working on getting out of my shell. I know there's no other way but to just do it!"



- N. L.