On The Road with Thorsten Overgaard · February 2016
By: Thorsten Overgaard
This is the ongoing journal of my travels, photography, experience with people, places and equipment.
"I would like to express my deep appreciation for your various blogs with information regarding all things 'Leica". This has been my camera for 50 years and I has seen no reason to change.

I like your insight, I appreciate your honesty and look forward to each communication. Please keep up the good work.".



- J. D. (Germany)
Home in the French Chateau
February 1-28, 2016
Back in Hollywood for some weeks of writing holiday and photographing. And the Grammys, naturally.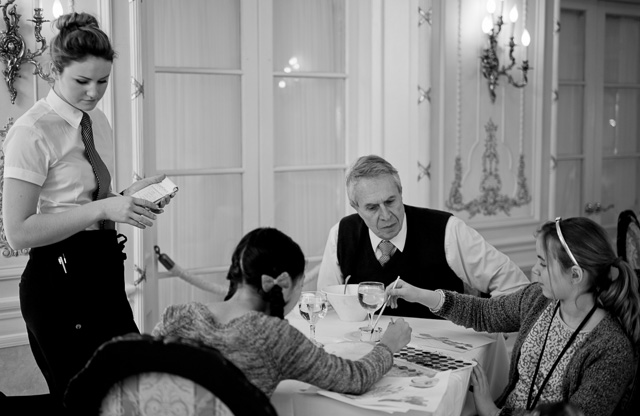 Robin doing water colors in the Renaissance Restaurant of our hotel. Leica M 240 with Leica 50mm APO-Summicron-M ASPH f/2.0.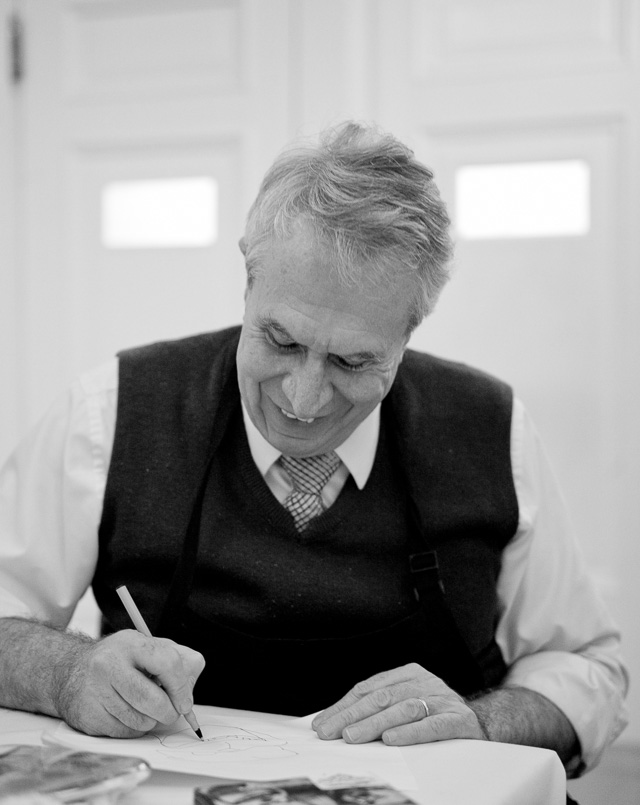 Too cute: In the evening I found the waiter preparing papers with stencil drawings for Robin to color the next day. Leica M 240 with Leica 50mm APO-Summicron-M ASPH f/2.0.
Facebook Anniversary
San Francisco, February 5, 2016
Facebook have their 12th year birthday today and I checked to see when I joined.
I know I was one of the first outside the American universities, and one of the first Danes. So I found the original e-mail, and it's 9 years and two days! Mark Zuckerberg was 22 year old when I signed up!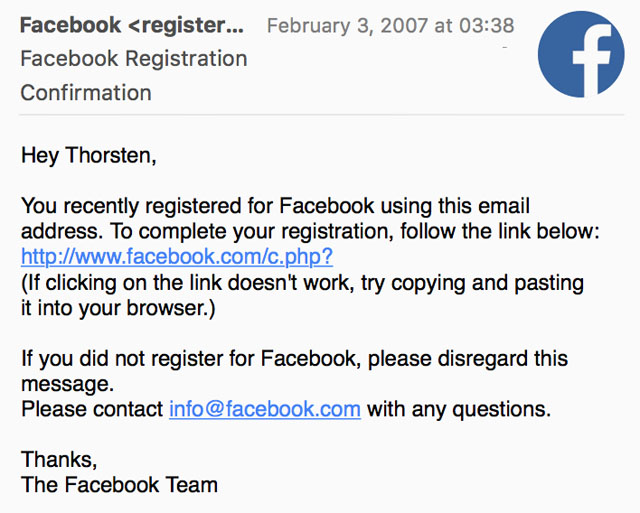 I signed up to Facebook three years after they started and 5-6 months after they opened up for people outside universities.


Facebook was only for university students in the beginning and opened up for registration outside universities in September 2006. So I was onto it six months after. I remember when I registered and saw the Facebook page which looked somewhat like a blog or forum, I thought, "What is this good for?" (and some times today I still do).
Facebook is a step on the road that started in 1995 primarily: My own website started in 1996, and from the year before - 1995 - the Internet allowed us to connect with people we share interests and value with, rather than people we happened to grow up in the same street with. The internet allow us to connect across the globe and across time zones, across culture, race, religion and reach out to people that - we learned - matters to us. Who would have known?
"Years ago when doing research for Leica R glass I came across your website and emailed you with my questions. You were gracious enough to respond more than once and I want to say thank you.

Ever since that encounter I read your posts and receive your newsletter. Subsequently, I now own few Leica m bodies shooting only film.."



- E. B. (USA)
The Hollywood Life
Hollywood, Los Angeles, February, 2016.
We live in a French chateau in Hollywood when we are here. Robin has some cool friends to play with and they paint and do LEGO.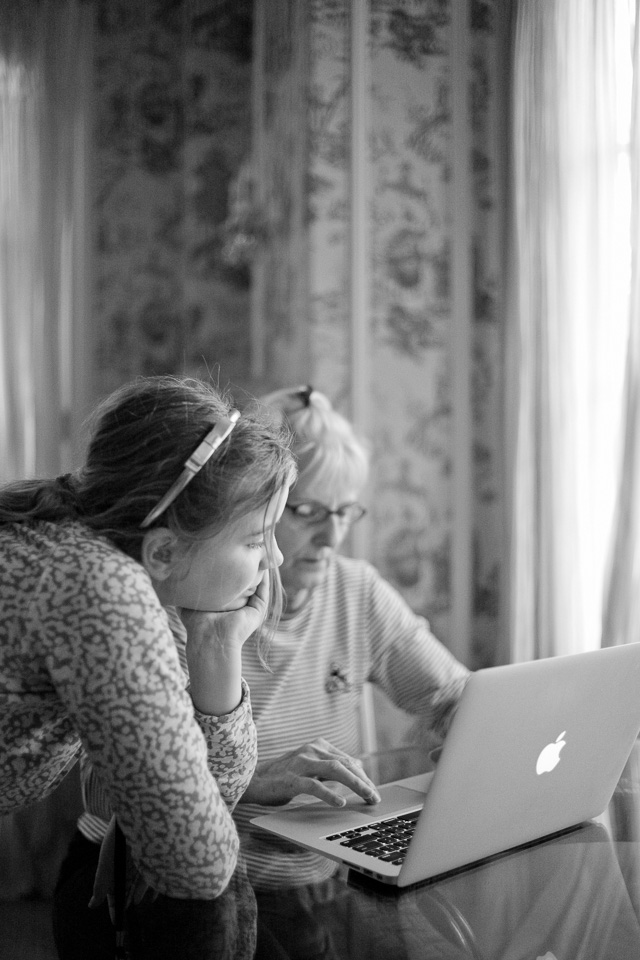 Robin Isabella and Terry working on the computer. Leica M 240 with Leica 35mm Summilux-M AA f/1.4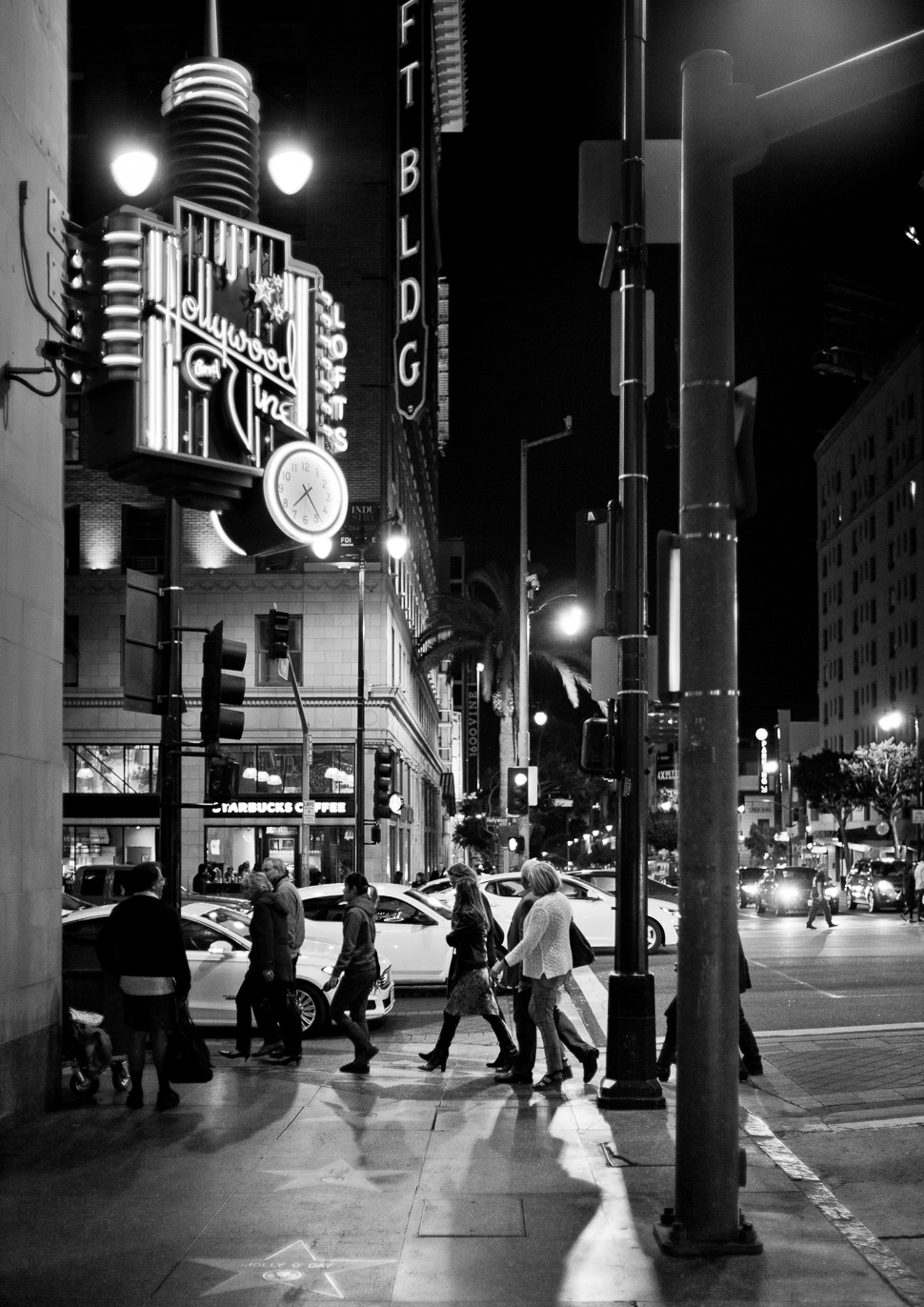 Some of the cool neon signs in Hollywood has been remade. This is the one on the corner of Hollywood and Vine, for Hollywood & Vine Diner. February 2016. Leica M 240 with Leica 35mm Summilux-M AA f/1.4
| | | |
| --- | --- | --- |
| | | |
| | "Just wanted to let you know, I found your website two nights ago, and because of your review, I went out and bought the Leica Q yesterday! I'm a basic beginner, point-and-shoot guy, and your review made everything really easy to understand!" | |
| | - M. L. (USA) | |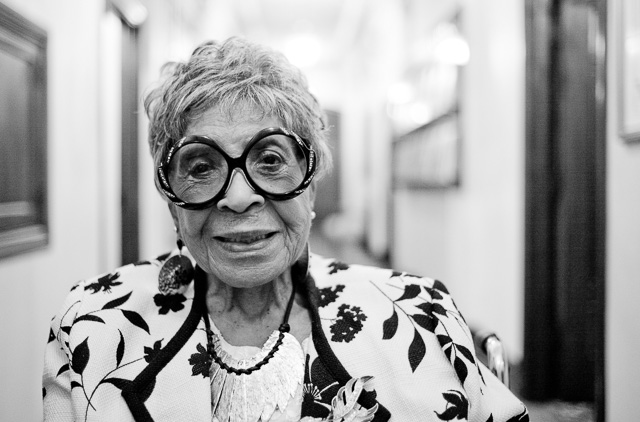 Age is just a number: I met Viola who is 105 and have been visiting the Renaissance Restaurant (in our hotel) for 25 years. Leica M 240 with Leica 35mm Summilux-M AA f/1.4. © 2016 Thorsten von Overgaard.
"Just to say how much I'm learning from you through your writings and photography. I read with great interest your review on the Noctilux f/0.95.

I was totally captivated by the Noctilux 1.0 shot of the fire hydrant – I don't think I have ever seen a better photograph. I wanted to walk up to it, and say "Hi, my name is Garry, what's yours". . .

Your caption says it all: "Some will hate the fact that they can't clearly determine where the focus is ... and if it's really sharp. That is not the point; look at the atmoshere and consider if there would be a photo if it had been with another lens".

This is the kind of photography that I want to do ... To capture the mood, the atmosphere, the moment, not only to tell the story, but to be part of it".



- G. W. (Australia)
"The workshop was a great experience and I already feel empowered with the knowledge and confidence I gained over the last three days.

Thorsten - thanks for putting together such a great program. I never felt lost or left out."



- A. M.
The Pre-Grammys
Hollywood, Los Angeles, February 12-14, 2016.
In the days up to the Grammys there's lots of brunches, events and stuff to do.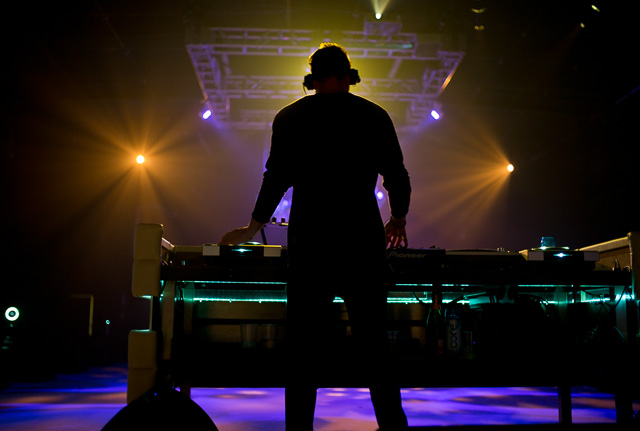 The Warner/Friends'n'Family Pre-Grammys Party at Quixote Studios. Leica M 240 with Leica 35mm Summilux-M AA f/1.4
| | | |
| --- | --- | --- |
| | | |
| | "Thorsten, it was a pleasure to meet you. Your website pictures are beautiful and have depict emotion & meaning very well." | |
| | - G. O. | |
| | | |
| --- | --- | --- |
| | | |
| | "I am always receiving your news letters – thank you, and I think you are a genius! Do well and continue your success!". | |
| | - F. H. (Los Angeles) | |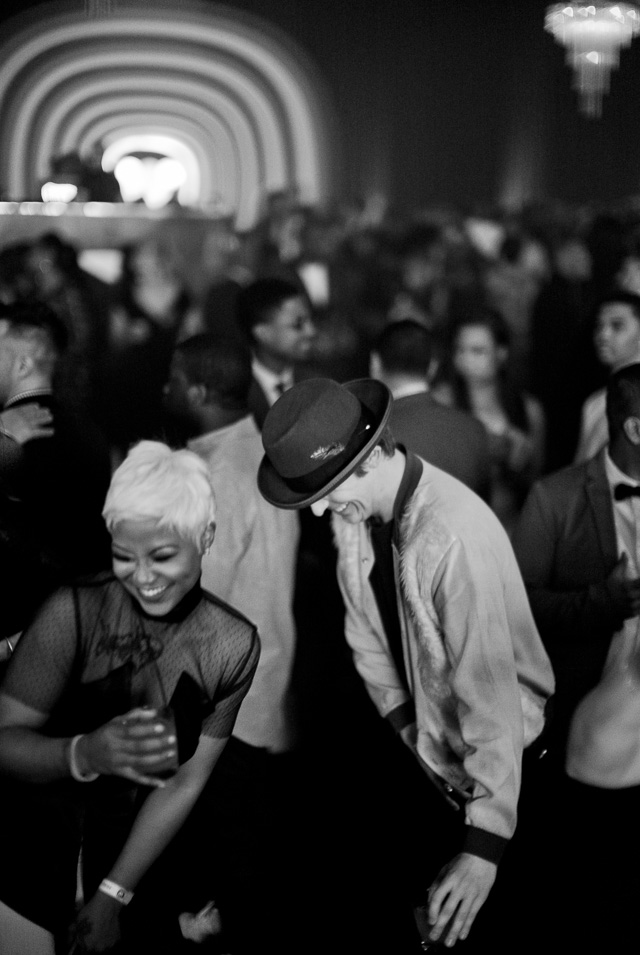 Here's an atmosphere shot from the Grammys afterparty at the Warner/Chappell party at Milk Studios. Jake Troth rocking' out on the dance floor to the vinyl beats from D-Nice. Leica M 240 with Leica 50mm Noctilux-M ASPH f/0.95.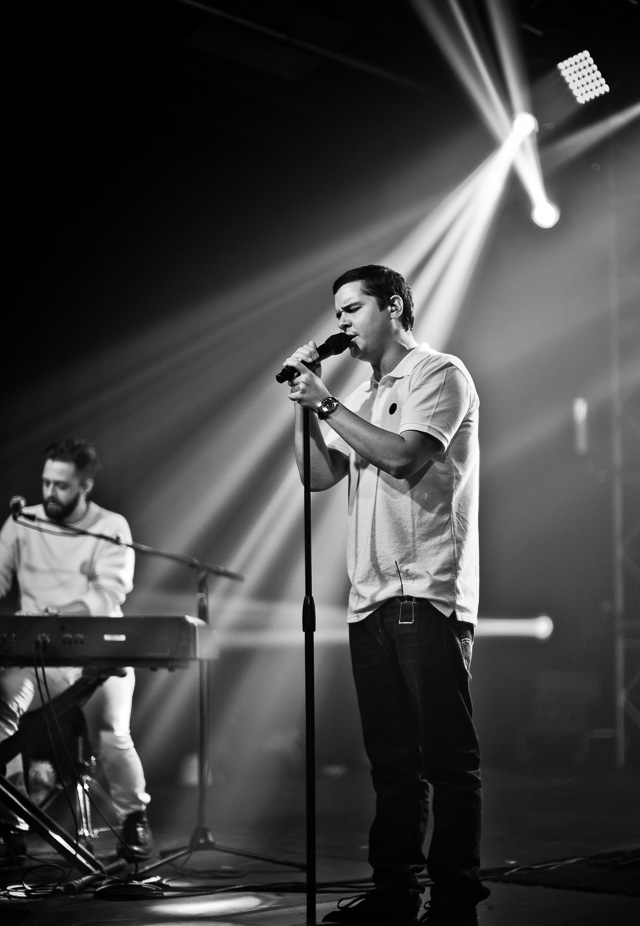 Danish recording artist Lukas Graham performing at the Warner/Chappell Grammys afterparty at Milk Studios. He's signed since last year with WB and in the week after the Grammys he climbed up from no 9 to no 3 on the iTunes chart with his single "7 Years". Leica M 240 with Leica 50mm Noctilux-M ASPH f/0.95.
New Lightroom Survival Kit
for only $498

270 pages on how to set up a photography workflow, from calibrating the screen to editing in Lightroom, and printing. How to deal with Lightroom CC vs. Lightroom CC Classic. How to organize files, back up, clouds, use DAM (Digital Asset Management) catalogs and Photoshop.

Read more here

Video tutorials, image test files, presets, checklists, definitions, tutorials of Lightroom and Photoshop that boils down years of experience to a workflow you can implement in less than one day.

10+ years experience in one package

Why spend years figuring out the smartest way to do things when you can tap into the best way of doing things? My workflow has been refined through years of field work.


Professional workflow experience made simple, logical and easy to use.

Update for only $198

Update your Lightroom Survival Kit to the new
Lightroom Survival Kit for only $198.
You get a complete new installation. Order here.




Only $498.00

Order today.
Instant delivery.

Now comes with
FREE Leica Presets
for Lightroom
by Thorsten Overgaard
($68 value)

Full satisfaction
or money back.


Compatible from Lightroom 1.0 to Lightroom Classic CC version 8.2.
| | | |
| --- | --- | --- |
| | | |
| | "I would like to thank you for all the inspiration you have given me. Because of your blog I purchased an M9 3 years ago and have since upgraded to an M240 about a year ago". | |
| | - M. N. (USA) | |
Overgaard in Los Angeles
Hollywood, Los Angeles, February 18-21, 2016.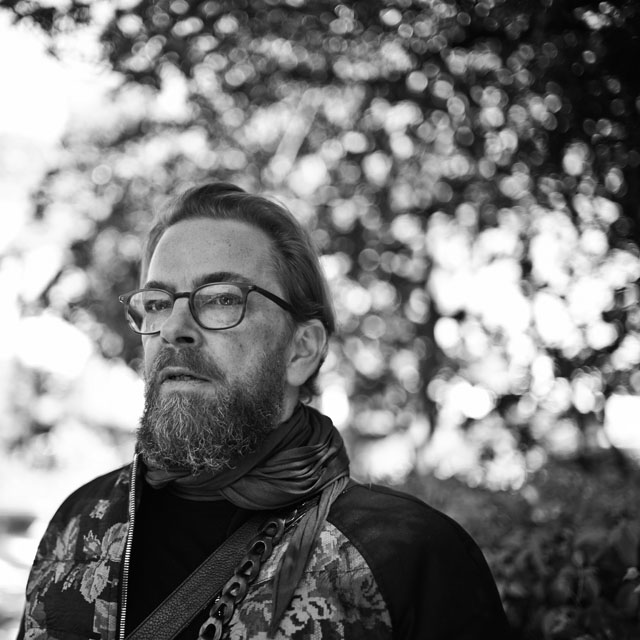 Photo by Britt White. Leica M 240.
"First of all, thanks for the fantastic information on your "All things Leica" kind of website. I am a new owner of a wonderful Leica M type 240. Couple of lenses and somewhat less in the wallet, but happy in the overall Leica experience. I also have owned an M6 for many years, so I'm very comfortable to the feel and Leica analog universe and operations.

Now into the digital world with my favorite camera. I have completely enjoyed your insight and thoughts on the use of this great camera. Thanks and I love you work with the camera as well".



- F. R. (USA)
Buy the new eBook
"A Little Book on Photography"
by Thorsten von Overgaard

Order now - Instant delivery.

★ ★ ★ ★ ★ ★

It's a humorous understatement to call this
new eBook by Thorsten Overgaard for
"A Little Book on Photography".
It's a grand book, a history lesson, life experience, a biography and poetry book and brilliant photo book!
All in one beautiful package of 180 pages
to fire you up and get you to love
photography ... unconditionally!

"A Little Book on Photography"
eBook for computer, Kindle and iPad.
New release March 2017.
Intro price only $47 - 180 pages.

Buy Now

Instant Delivery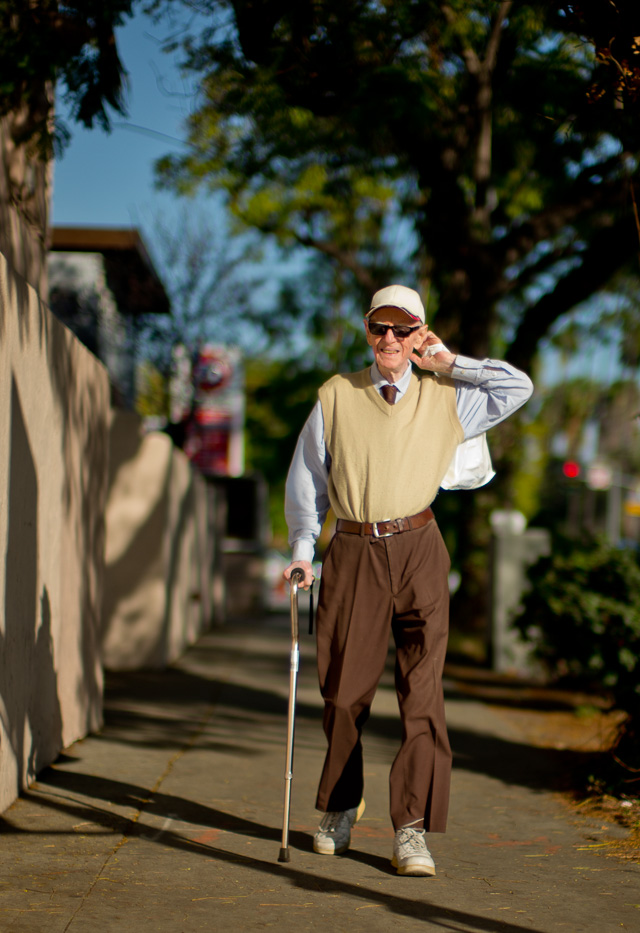 I met Mr. Morris who is 95 years old. We did some photos with him and listened to his story. © 2016 Thorsten Overgaard.
| | | |
| --- | --- | --- |
| | | |
| | "I learned so much from each of you both as photographers and people. Each of your stories are special!!". | |
| | - R. R. (Boston) | |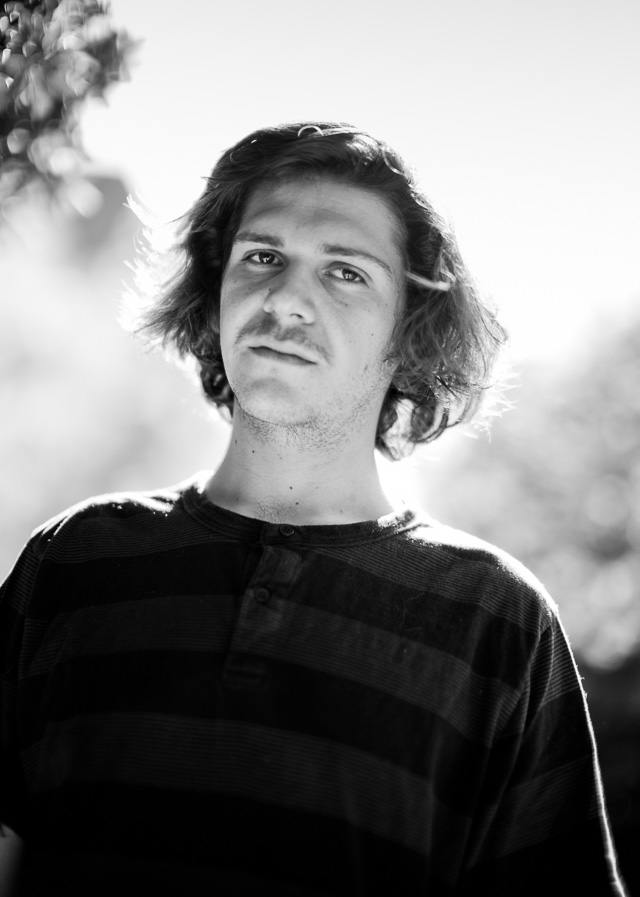 Alex put away the camera for a moment to act as model.
| | | |
| --- | --- | --- |
| | | |
| | "Thank you so much. I have been learning so much from reading your newsmails and the Lightroom Survival Kit". | |
| | - P. P. (Germany) | |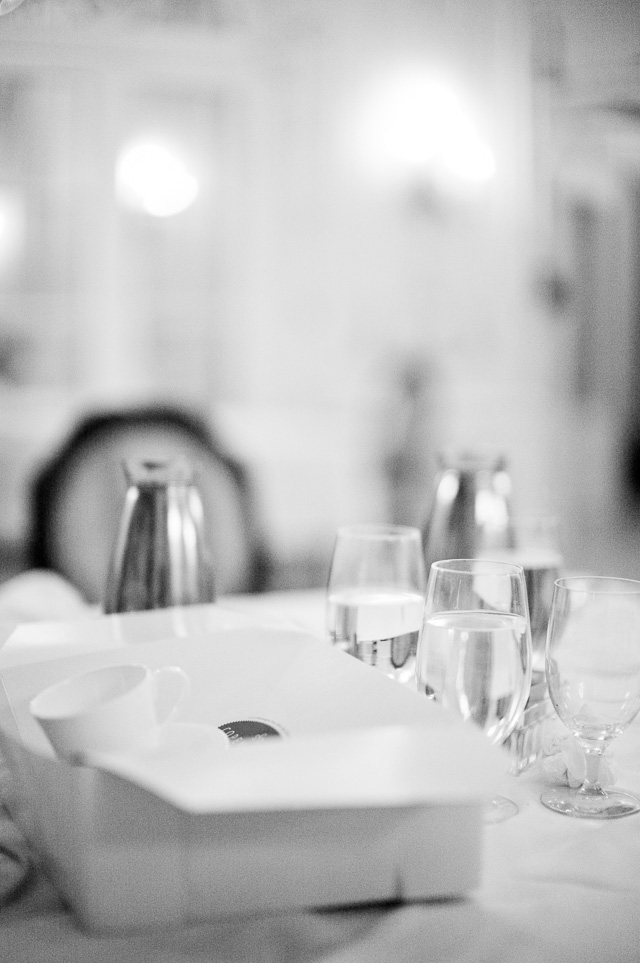 The remains.
The next Paris Workshop will be in May 2016: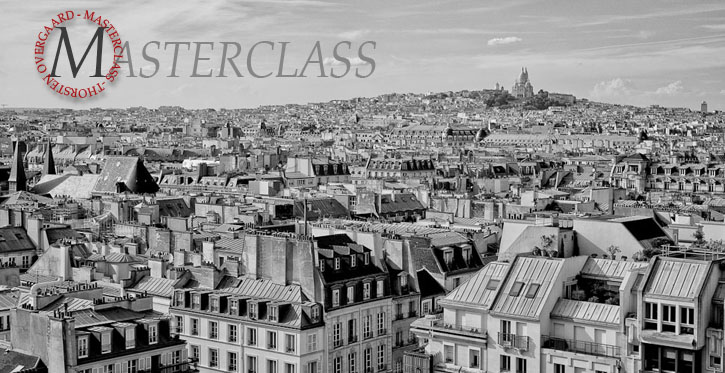 "Hi Thorsten,

Just to express my sincere thanks to you for providing us such a fantastic Sydney Masterclass. The best part of the workshop was how much I could learn from making the best use of my Leica M.

I almost wasted my camera if I did not join the workshop. Please send my regards to Joy as well."


- K. W. (Sydney)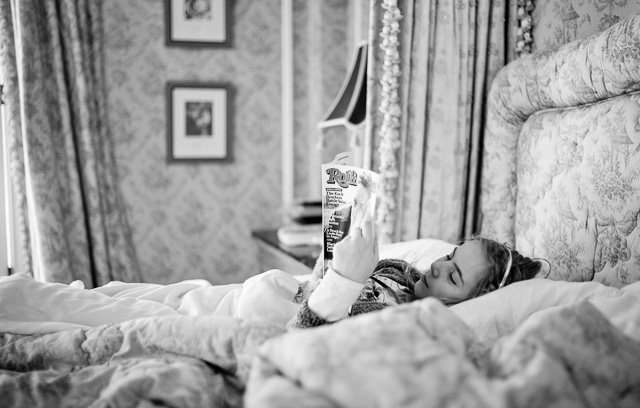 Robin hanging out in the room with Rolling Stones, catching up on current affairs. Leica M 240 with Leica 35mm Summilux-M AA f/1.4
| | | |
| --- | --- | --- |
| | | |
| | "Thank you for sharing your experience with us. I am one of your fans and attended your session on the power of Noctilux in Hong Kong." | |
| | - S. C. (Hong Kong) | |
Buy my "New Inspiration Extension Course"





Need more info?
Read this article.


Get inspired and rebooted!

This extension course if made for you! It can be done at home and travel at your own pace. I have taught workshops for years and the Overgaard New Inspiration Extension Course is my experience compressed to a package of training, articles, drills, assignments and video tutorials that will inspire you and take your photography to the next level! For a limited time my course includes something you cannot get anywhere or anytime else:
A portfolio-review by Thorsten Overgaard.

"The Overgaard
New Inspiration
Extension Course"
For computer and iPad. 181 p eBook.
Only $798

Order now - Instant delivery.
"I have your New Inspiration Extension Course and have viewed all videos and started a Blipfoto account .

I recently submitted a few images to a gallery

I will continue to refine and work on the things you have talked about. I diligently edit and process my images after every shoot as taught in your workshop and am always up to date with my images".



- J. L (USA)
| | | |
| --- | --- | --- |
| | | |
| | "I thoroughly enjoyed the workshops in London. All the best for you for 2016 and my regards to Joy". | |
| | - M. K. (Germany) | |
"Dear Thorsten,
I am writing to make you my compliments. There are no words to explain how much I like your photography. I felt in love with Leica even if I have never used one."


- F. C. (London)
Join the NEW Thorsten von Overgaard
Photography Extension Course

"My wife game me this course and I absolutely love it.
Now I think more in light and shadows. Used a lot of the techniques on a recent trip and
my photos have improved a lot. Well done, Thorsten!"
S.N. (Mexico)

"I am happy with my purchase of the extension course. Well written, easy to understand"
K.D. (USA)

"I very much enjoy the incredible knowledge"
V.V. (United Kingdom)

"Addictive, beautifully and simplistically written. Just amazing. Cleared my concepts"
V.P. (USA)

"The extension course is the best course I read about photography (and I'm still at the beginning)"
M.S. (Luxembourg)

"I'm already in page 81 of the Extension Course, and your communication and words provoked a change in me at an aesthetic level that I felt but I couldn't explain"
C.L. (USA)


The NEW
Overgaard Photography Extension Course

The waiting list is over!

After a couple of years with a long waiting list, I have finally redesigned the course so I can handle the students interested in this course. Not only that. The number of pages has gone up from 120 to 330!

I teach you the basics of photography in an easy-to-understand and step-by-step way that anyone from ages 12 to 90 can understand and easily apply.

The intention with this extension course is to get you going in your photography adventure with lightning speed, and to inspire you to reach to new heights.

Enjoy!

Specially tailored for Leica and digital photographers.

You work at your own pace after you receive the full package of material via mail. It works as a PDF on computer, iPad, Kindle, or - if you like - make your own print.

Join the Home School for
Leica and Digital Photographers

Only $798.00

Buy now. Instant delivery by mail.

ITEM #1708-2016

Note: If you have bought The Overgaard Extension Course (2010) previously you may enroll on this new course for free. Simply e-mail me.