The "Always Wear a Camera" Calfskin Desk Blotter in 40" or 22"
Now in Black, Safari Green and Brown

It can't all be glass, steel and digital. I like tactile workflow, for my writing in notebooks and for writing with keyboards too. Soft leather on my table, with lots of space for what I do. I wanted that, but I couldn't find the quality, size nor simplicity that I wanted. So I made my own, and now you can get it too.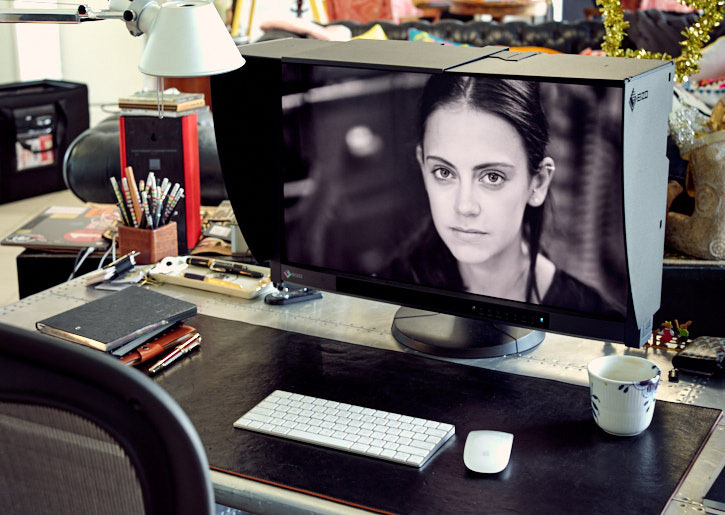 My new desk blotter is made for working in style and comfort: With a comfortable size of 36" x 19" (90 x 45 cm) there is plenty of space on the 40" Desk Blotter to the left and right for cups, notes, cameras and all else you want to have handy. Soft, beautiful, elegant, simple, water resistant and non-reflective. I also make a 22" Desk Blotter (see further down).
Your new home for everything you love
A "blot" is an ink spot. Desk blotters were originally made to avoid blots on the table. For me the large desk blotter serves to give me a familiar home on my desktop, damping the sound and feel of the keyboard when I write, as well as a "larger than life" personalized area to write on paper and read books. Business and pleasure in one place. A simple but important foundation for your writing, reading, browsing.

Business and pleasure in one place. A simple but important foundation for your writing, reading, browsing.
The "Larger than Life Mouse Pad"
No more need for a small mouse pad. The Desk Blotter is the perfect surface for using a mouse.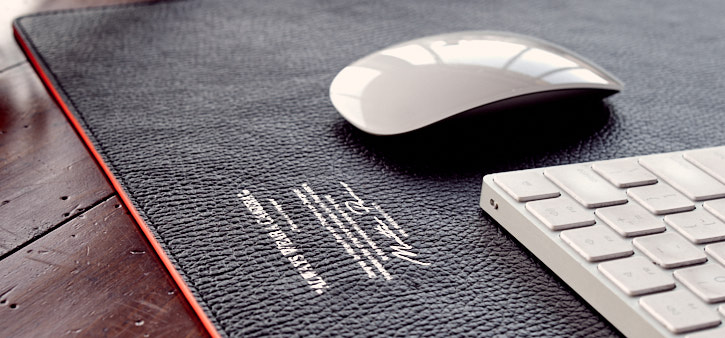 The desk blotter was made for modern writing with keyboard and mouse, as well as good old school writing with ink and paper. Your mouse will love the surface. No mouse has ever had that large a mouse pad to fool around on.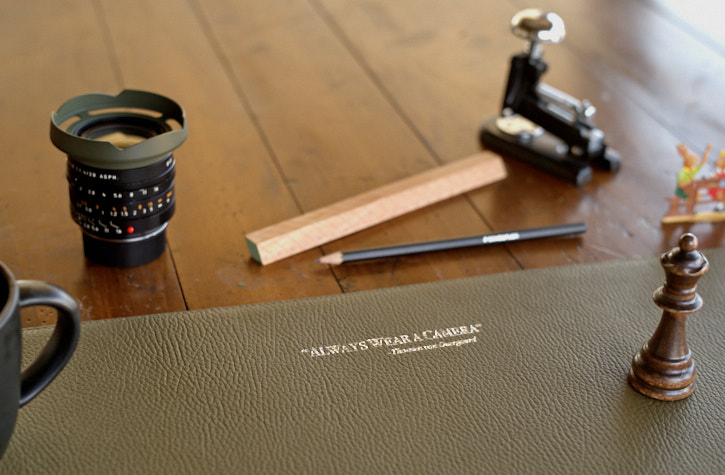 Also in Safari Green

Some just want good food and a camera
We've made a smaller version for those who just want a desk blotter for writing letters on, which can also be a used as a comfortable, soft piece of luxury under the MacBook (softer feel and softer sound), or can make a festive table for nerds who like to talk about photography.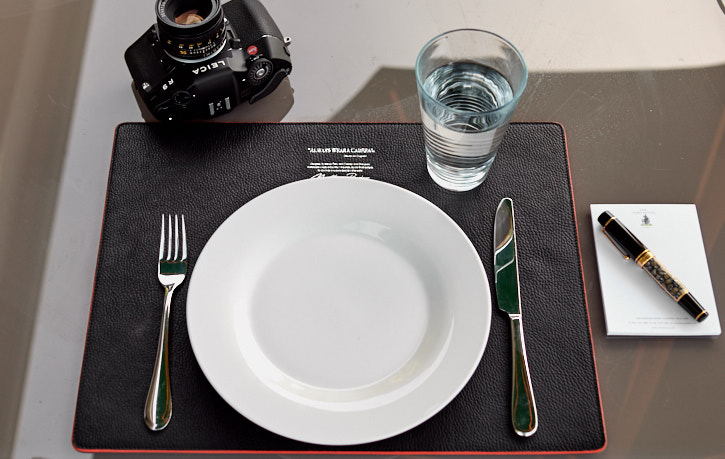 The smaller 22" Desk Blotter is 17.5" x 13.7" (44x34cm). It can be used for the dining table as a place mat, for the smaller writing table, or just to give the cameras a soft place to lie at night.

Safari Green 22" Desk Blotter.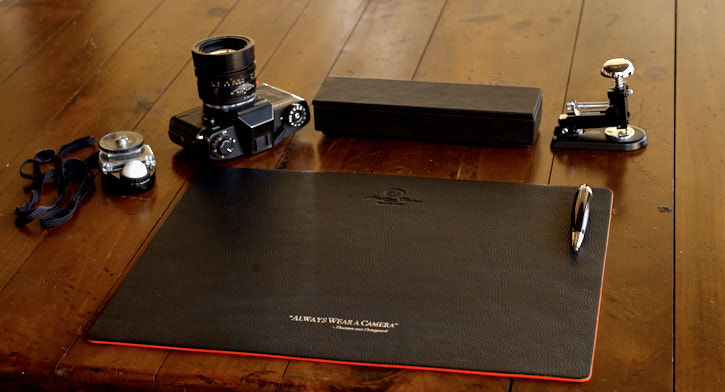 Black 22" Desk Blotter