Thorsten Overgaard:
"Leica Q2 Masterclass" Video Course
+ Leica Presets for Lightroom
/Styles for Capture One
The Leica Q2 Video Masterclass is two hours of video and a 20 page checklist for trying out things for yourself.
Leica Q2
Masterclass on Video
14 Video Masterclass Episodes
by Thorsten Overgaard.
For computer, smartphone and iPad.
Includes Free presets/styles
(value $118.00)
Order Now. Instant Delivery.
$ 398.00
Item #1914-0319
Released August 23, 2019.
Also available:
Leica Q Video Masterclass
Click here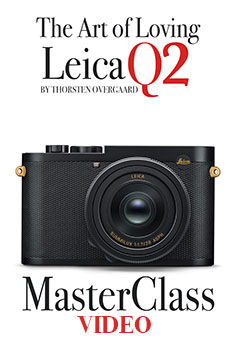 Save 45% on Leica Q2 Full Pack:
14 video classes with work book + 448 page eBook,
Q2 Styles for CaptureOne + Q2 Lightroom Presets.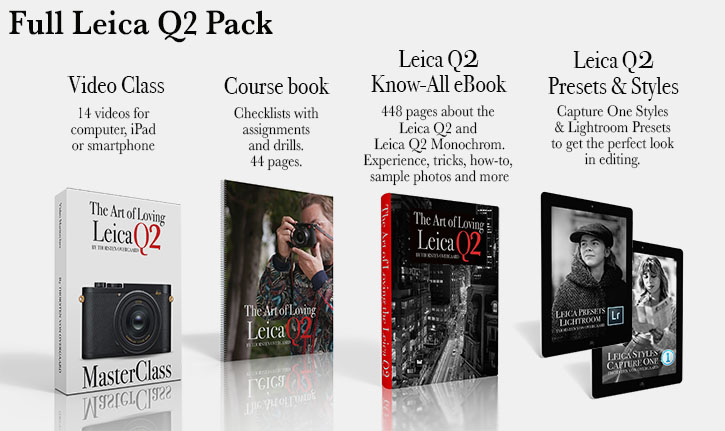 Full Leica Q2 Pack
Normal price $821.00
Save 45%
Only $448.00
Buy now. Instant delivery via email
100% satisfaction or money back.
14 video classes with work book
448 page eBook
Q2 Styles for CaptureOne
Q2 Lightroom Presets.
Item #1914-0521