On The Road with Thorsten Overgaard · June 2015
By: Thorsten Overgaard
This is the ongoing journal of my travels, photography, experience with people, places and equipment.
| | | |
| --- | --- | --- |
| | | |
| | "Thank you for an excellent three days. It was good to meet you and Joy and of course Robin. I feel that I learned a lot and shall put it into practice! Whilst it was a shame about the weather what we learned was no matter what the weather there is Great light to be found and excellent photos to be taken. I look forward to meeting you again in London for coffee." | |
| | - R. L. (London) | |
The city named after Romulus
Rome, Italy, June 2-5, 2015
One of my favorite cities in the world is Rome. The people, the food, the light, the coffee, the history, culture and architecture. This visit was no exception and I look forard to hosting another Overgaard Workshop Rome in October.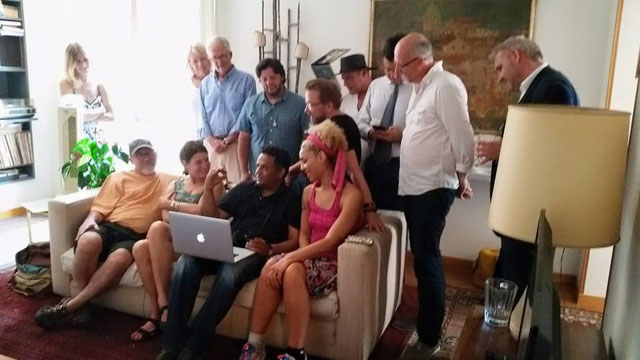 Viewing the photos from the day in our Rome Workshop apartment by the Spanish Steps in Rome.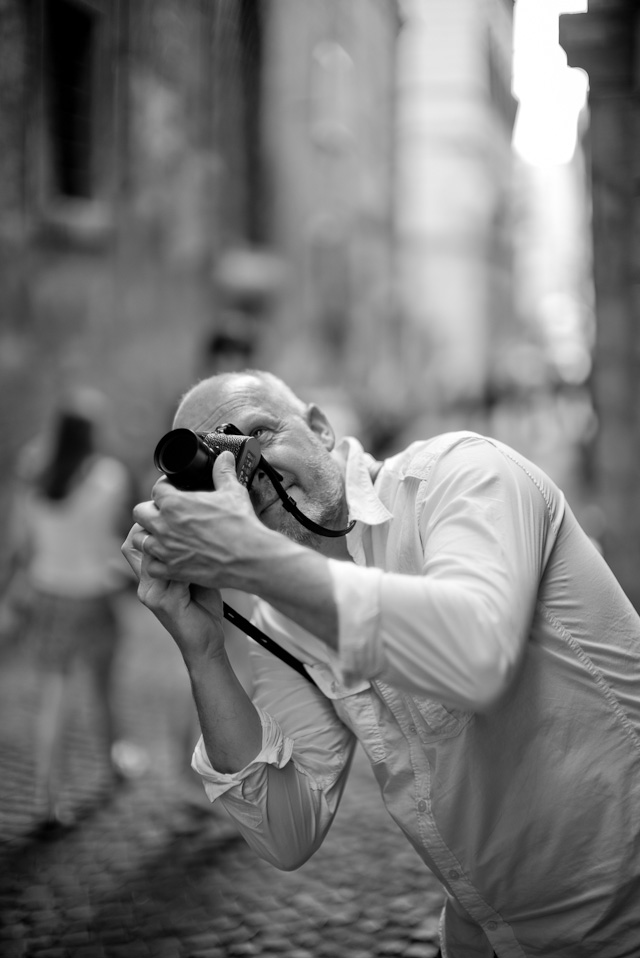 Morten Albek from Denmark was in the Rome Workshop after he did the Paris Workshop a year ago. You can read his reviw of the Overgaard Workshop on his blog, "Inspired in Rome". Leica M 246 with Leica 50mm Noctilux-M ASPH f/0.95.
"My overall goal taking part in the Rome Workshop, was to focus much at the light, which I can transfer to future photo and television news stories that I produce. And I got it.

The hands on practice and advice from Thorsten benefits both experienced pro´s like my self, and amateurs who wants to step up a level. So with my tired feets walking around hot Rome, I now will go back and let the experiences and inspiration go into my photography works. You are newer to old, too experienced or (especially) too good to learn."



- M. A. (Denmark)
.

Elan from Jerusalem in the Overgaard Rome Workshop. Leica M 246 with Leica 50mm Noctilux-M ASPH f/0.95.
A short layover on a hillside in Austria
Brennersee, Austria, June 6, 2015
On our way from Rome to Berlin we stopped for the night to rest in a hotel on the hillside in Brennersee in Austria, close to the Italian border.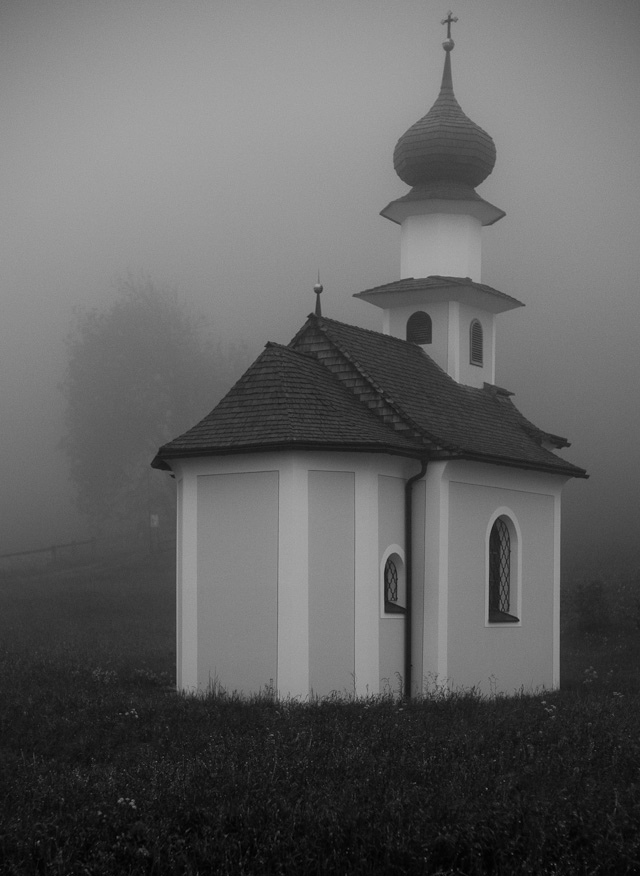 We arrived as the sun set and the mist came down from the mountains into the valley, there was this little church in the field outside the hotel. I wonder if the guy on the other side of the road decided to build a church for just one person? It's tiny but in the traditional style.
Leica M 246 with Leica 50mm Noctilux-M ASPH f/0.95.
New Lightroom Survival Kit
for only $498

270 pages on how to set up a photography workflow, from calibrating the screen to editing in Lightroom, and printing. How to deal with Lightroom CC vs. Lightroom CC Classic. How to organize files, back up, clouds, use DAM (Digital Asset Management) catalogs and Photoshop.

Read more here

Video tutorials, image test files, presets, checklists, definitions, tutorials of Lightroom and Photoshop that boils down years of experience to a workflow you can implement in less than one day.

10+ years experience in one package

Why spend years figuring out the smartest way to do things when you can tap into the best way of doing things? My workflow has been refined through years of field work.


Professional workflow experience made simple, logical and easy to use.

Update for only $198

Update your Lightroom Survival Kit to the new
Lightroom Survival Kit for only $198.
You get a complete new installation. Order here.




Only $498.00

Order today.
Instant delivery.

Now comes with
FREE Leica Presets
for Lightroom
by Thorsten Overgaard
($68 value)

Full satisfaction
or money back.


Compatible from Lightroom 1.0 to Lightroom Classic CC version 8.2.
Winner of I-SHOT-IT.COM Premium Competition Announced
San Francisco, USA, June 9, 2015
See the winner of the cash prize and a Leica X at I-SHOT-IT.COM.
Sponsored by Leica Camera AG. Judged by Birgit Krippner and Thorsten Overgaard.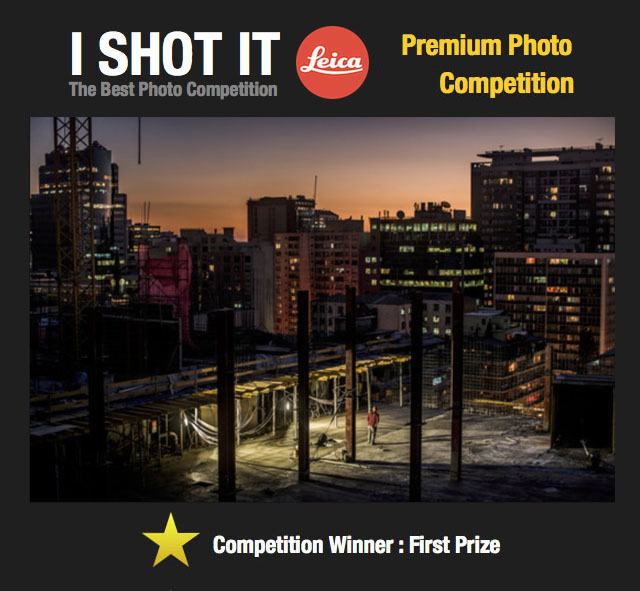 The winner of the 1/2015 I-SHOT-IT.COM photo competition.
Berlin Workshop
Berlin, Germany, June 7-10, 2015
As the last workshop on the European tour, Berlin is the last stop in an always exiting city. I'm trying to add another Berlin Workshop in October, but else it will be 2017 before I return.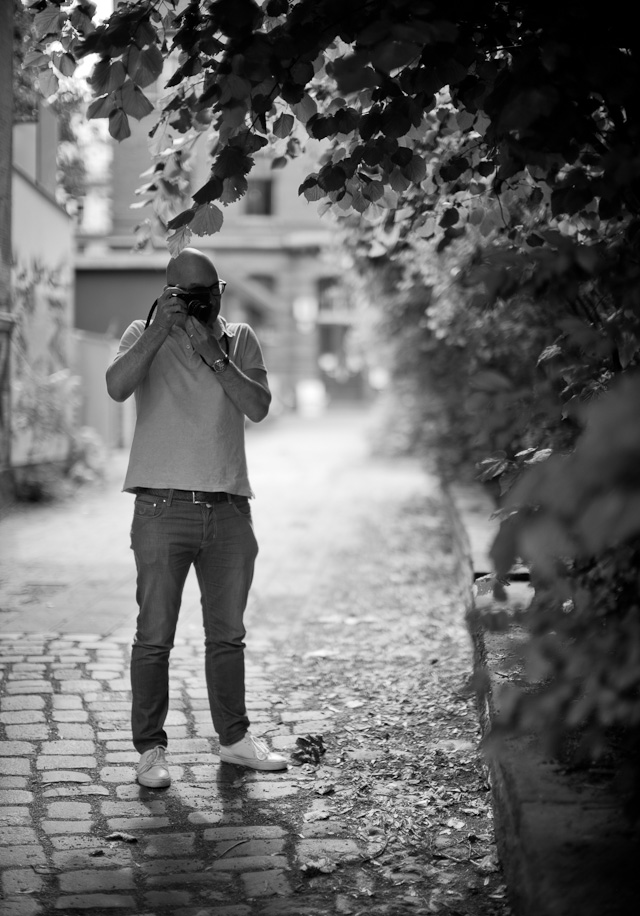 Andreas Rutsch from Munich did the New York Workshop in 2014 and came back to do another workshop again, this time in the city he grew up in, Berlin. Overgaard Workshop Berlin, June 2015. Leica M 246 with Leica 50mm Noctilux-M ASPH f/0.95.
Leica Q World Premiere
Berlin, Germany, June 11, 2015
I will show a little about the Leica Q digital rangefinder after June 11.
Black and white conversion from the DNG of the Leica Q. Inside the Litteraturhaus in Fasanenstraße in Berlin. Leica Q with Leica 28mm Summilux-Q ASPH f/1.7.(200 ISO, 1/200, f/1.7). © 2015 Thorsten Overgaard.

Picking up the Leica Q at Meister Camera in Berlin.
New edition of my bestseller
I have updated my "Finding the Magic of Light" from 2013 with more than 30 new pages. It's a free update for all who have previously bought and downloaded the book. If you haven't done so yet, you canbuy the book right here.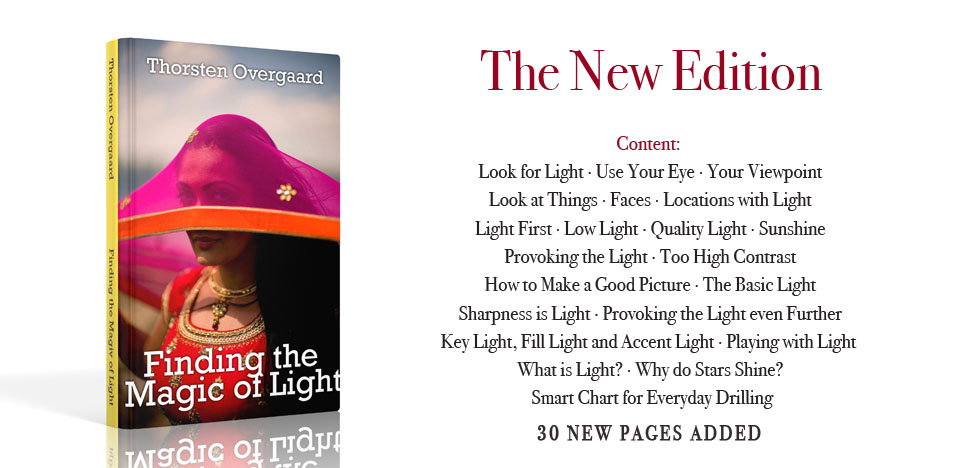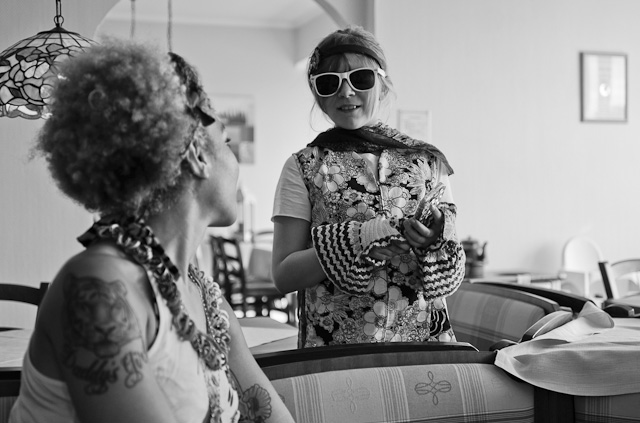 Robin is cooking food in a highway restaurant in Germany. Leica Q. © 2015 Thorsten Overgaard.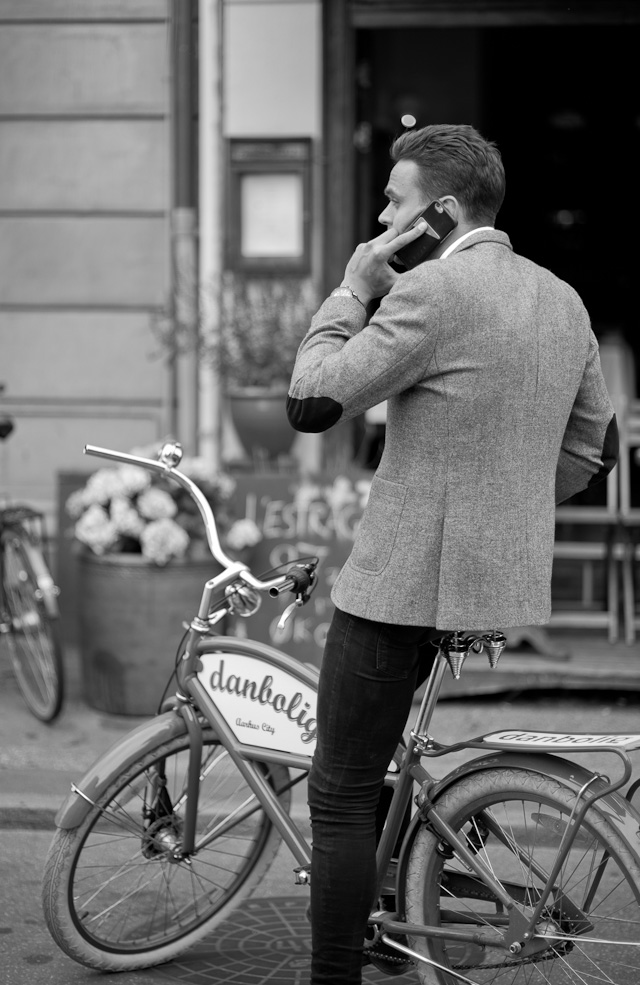 Classic style on bicycle. Aarhus, Denmark. Leica M 246 with Leica 75mm Summilux-M f/1.4.
Election night in Denmark
Christiansborg, Copenhagen, Denmark, June 20, 2015
Surprisingly the election for parliament in Denmark was on a day where I was actually in Denmark. So as I have been doing the last few times, I was at the parliament building on election night doing stilles. This time with the Leica Q and the Leica M 240.
Joy is doing a tour in Germany, six concerts in six days, so I had time to do the election day, and then the Queen a few days later.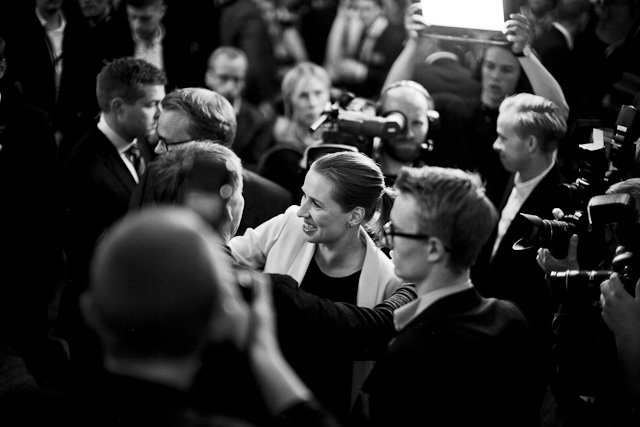 Election night with Leica M 240 and Leica 50mm Noctilux-M ASPH f/0.95. Mette Frederiksen, the new leader of the largest party in Denmark and likely to become prime minister in one of the next periods. © 2015 Thorsten Overgaard.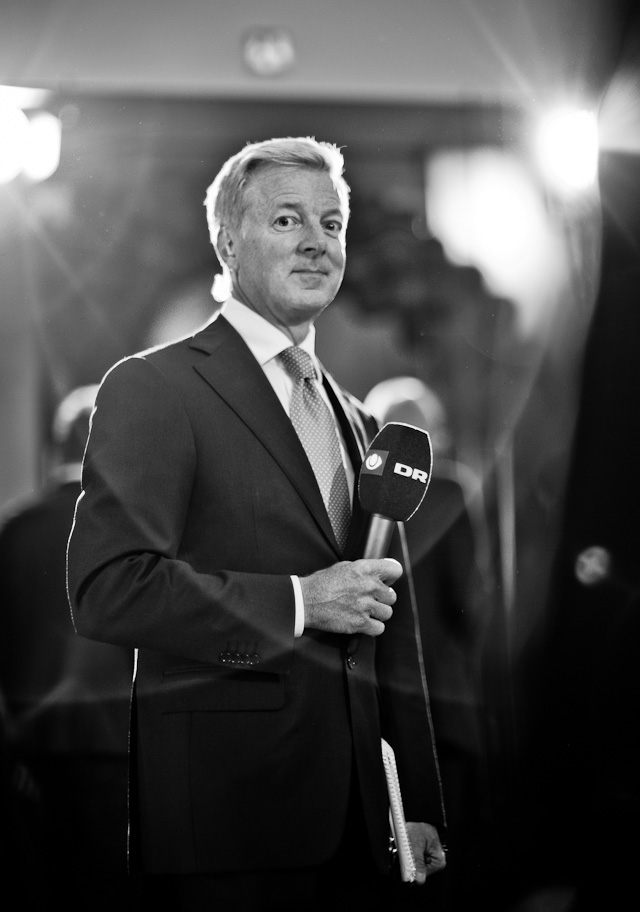 Mr. Steffen Kretz at Election night with Leica M 240 and Leica 50mm Noctilux-M ASPH f/0.95.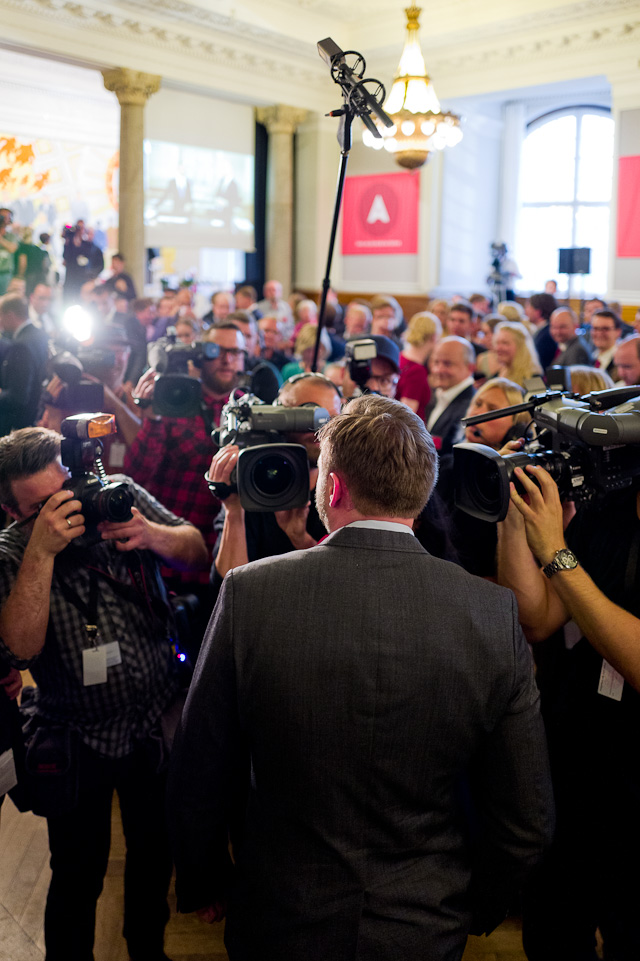 Election night in Denmark. Leica Q (1600 ISO, f/1.7, 1/160 second). © 2015 Thorsten Overgaard.
| | | |
| --- | --- | --- |
| | | |
| | "Hello Thorsten. I want to thank you for your web site and all the photography tip that you share. I'm a big big Sony system fan (at the past i shot Nikon too) that always want to make a switch to Leica and i did the switch after reading your (very long and invested) Leica guide. So thank you very much. I never love photography like i am now." | |
| | - T. V. (Israel) | |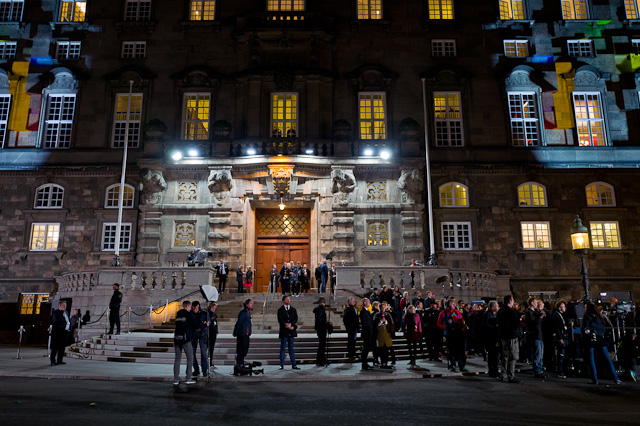 The press and security waiting outside the Danish Parliament for the Prime Minister around midnight. Leica Q. (800 ISO, f/1.7, 1/100 second). © 2015 Thorsten Overgaard.
Photographing kids
Copenhagen, Denmark, June 22-23, 2015
Every year I photograph the life and the people in the private kindergarten Lillekilden in Copenhagen. It's the kindergartens "portrait book" and for history, atmosphere and promotion. It's always fun.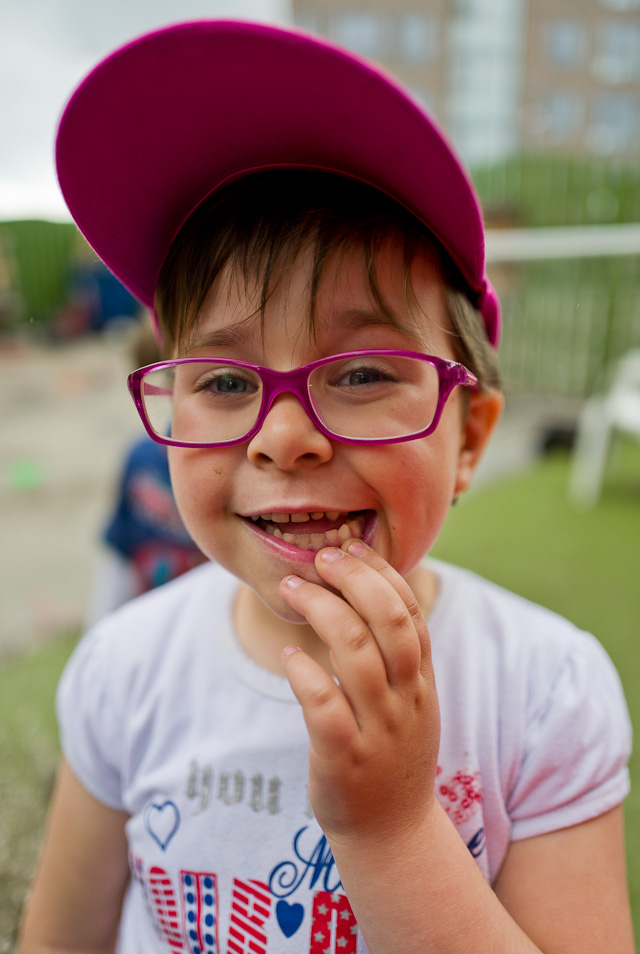 Leica Q (100 ISO, f/17, 1/1000)
To be, or not to be, that is the Q
Aarhus, Denmark, June 27, 2015
I finally finished my first user report on the Leica Q.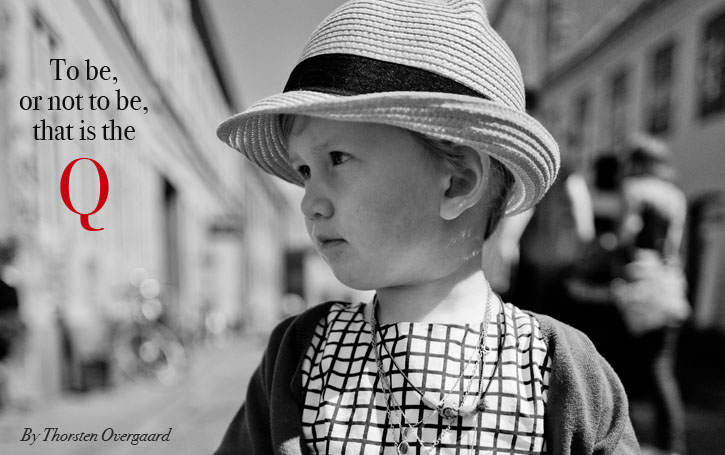 The Thorsten Overgaard article on the Leica Q: "To be, or not to be, that is the Q"
| | | |
| --- | --- | --- |
| | | |
| | "Hi Thorsten, just read your article on 50 APO Summicron interview with Peter Karbe. I was astonished by the idea behind 50 APO Summicron. Thanks for this article it was a pure enlightenment for me! I think Leica should be putting more soul in their manuals and explaining the engineering behind each lens... this is so much more motivational." | |
| | - B. B. (USA) | |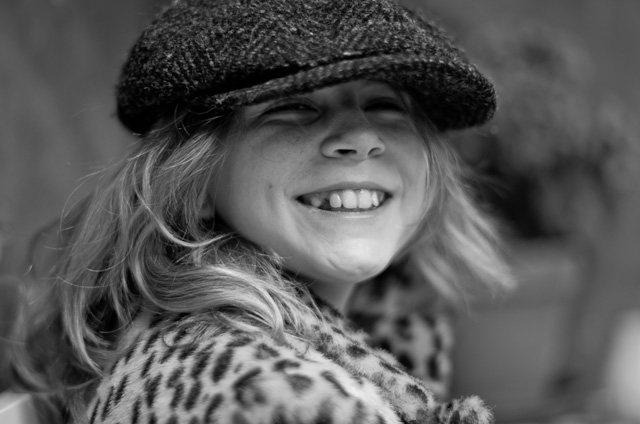 Robin and I was hanging out on cafe today. Aarhus, Denmark. Leica M 246 with Leica 75mm Summilux-M f/1.4.
Join the NEW Thorsten von Overgaard
Photography Extension Course

"My wife game me this course and I absolutely love it.
Now I think more in light and shadows. Used a lot of the techniques on a recent trip and
my photos have improved a lot. Well done, Thorsten!"
S.N. (Mexico)

"I am happy with my purchase of the extension course. Well written, easy to understand"
K.D. (USA)

"I very much enjoy the incredible knowledge"
V.V. (United Kingdom)

"Addictive, beautifully and simplistically written. Just amazing. Cleared my concepts"
V.P. (USA)

"The extension course is the best course I read about photography (and I'm still at the beginning)"
M.S. (Luxembourg)

"I'm already in page 81 of the Extension Course, and your communication and words provoked a change in me at an aesthetic level that I felt but I couldn't explain"
C.L. (USA)


The NEW
Overgaard Photography Extension Course

The waiting list is over!

After a couple of years with a long waiting list, I have finally redesigned the course so I can handle the students interested in this course. Not only that. The number of pages has gone up from 120 to 330!

I teach you the basics of photography in an easy-to-understand and step-by-step way that anyone from ages 12 to 90 can understand and easily apply.

The intention with this extension course is to get you going in your photography adventure with lightning speed, and to inspire you to reach to new heights.

Enjoy!

Specially tailored for Leica and digital photographers.

You work at your own pace after you receive the full package of material via mail. It works as a PDF on computer, iPad, Kindle, or - if you like - make your own print.

Join the Home School for
Leica and Digital Photographers

Only $798.00

Buy now. Instant delivery by mail.

ITEM #1708-2016

Note: If you have bought The Overgaard Extension Course (2010) previously you may enroll on this new course for free. Simply e-mail me.
| | | |
| --- | --- | --- |
| | | |
| | "I have your New Inspiration Extension Course and have viewed all videos and started a Blipfoto account. I recently submitted a few images to a gallery. I will continue to refine and work on the things you have talked about. I diligently edit and process my images after every shoot as taught in your workshop and am always up to date with my images". | |
| | - J. L (USA) | |
Buy my "New Inspiration Extension Course"





Need more info?
Read this article.


Get inspired and rebooted!

This extension course if made for you! It can be done at home and travel at your own pace. I have taught workshops for years and the Overgaard New Inspiration Extension Course is my experience compressed to a package of training, articles, drills, assignments and video tutorials that will inspire you and take your photography to the next level! For a limited time my course includes something you cannot get anywhere or anytime else:
A portfolio-review by Thorsten Overgaard.

"The Overgaard
New Inspiration
Extension Course"
For computer and iPad. 181 p eBook.
Only $798

Order now - Instant delivery.
| | | |
| --- | --- | --- |
| | | |
| | "Thorsten. I've followed your work and advice for quite some time and referenced your Leica M 240 articles when buying my own (first) Leica. Very useful to have your experiences". | |
| | - J. B. (UK) | |
Buy the new eBook
"A Little Book on Photography"
by Thorsten von Overgaard

Order now - Instant delivery.

★ ★ ★ ★ ★ ★

It's a humorous understatement to call this
new eBook by Thorsten Overgaard for
"A Little Book on Photography".
It's a grand book, a history lesson, life experience, a biography and poetry book and brilliant photo book!
All in one beautiful package of 180 pages
to fire you up and get you to love
photography ... unconditionally!

"A Little Book on Photography"
eBook for computer, Kindle and iPad.
New release March 2017.
Intro price only $47 - 180 pages.

Buy Now

Instant Delivery