On The Road with Thorsten Overgaard · April 2016
By: Thorsten Overgaard
This is the ongoing journal of my travels, photography, experience with people, places and equipment.
"Hi Thorsten,

Just wanted to let you know, I found your website two nights ago, and because of your review, I went out and bought the Leica Q yesterday!

I'm a basic beginner, point-and-shoot guy, and your review made everything really easy to understand!"



- M. L. (USA)
Leaving Los Angeles
Hollywood, USA. April 5, 2016
Robin had her last day in LA today, playing with a new friend. Tomorrow she if off to Denmark to go back to school. Joy and I fly to New York and Toronto.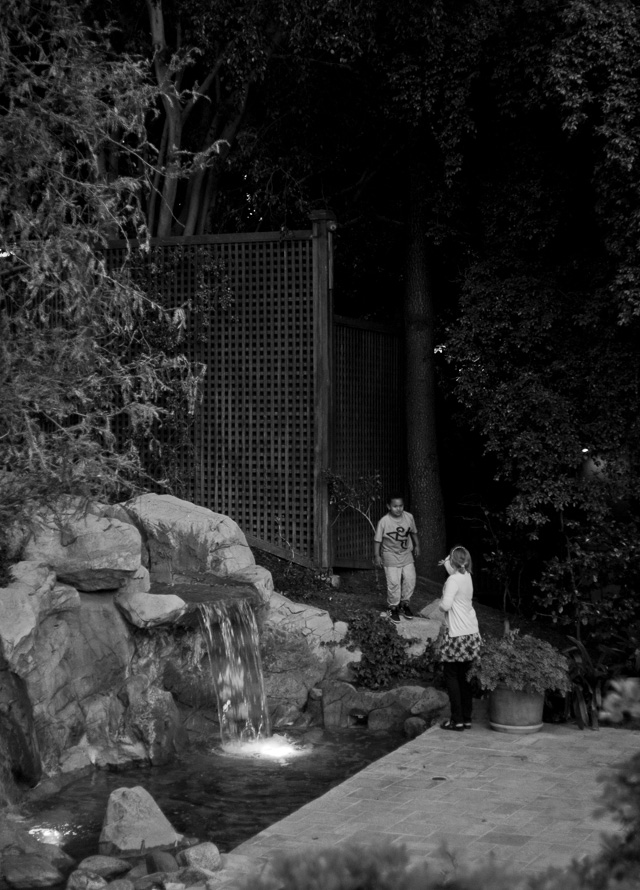 Robin was hanging out with Judah on her last day in LA. Back to Denmark tomorrow. Leica M9 with Leica 50mm Summicron-M f/2.0 II.
New Lightroom Survival Kit
for only $498

270 pages on how to set up a photography workflow, from calibrating the screen to editing in Lightroom, and printing. How to deal with Lightroom CC vs. Lightroom CC Classic. How to organize files, back up, clouds, use DAM (Digital Asset Management) catalogs and Photoshop.

Read more here

Video tutorials, image test files, presets, checklists, definitions, tutorials of Lightroom and Photoshop that boils down years of experience to a workflow you can implement in less than one day.

10+ years experience in one package

Why spend years figuring out the smartest way to do things when you can tap into the best way of doing things? My workflow has been refined through years of field work.


Professional workflow experience made simple, logical and easy to use.

Update for only $198

Update your Lightroom Survival Kit to the new
Lightroom Survival Kit for only $198.
You get a complete new installation. Order here.




Only $498.00

Order today.
Instant delivery.

Now comes with
FREE Leica Presets
for Lightroom
by Thorsten Overgaard
($68 value)

Full satisfaction
or money back.


Compatible from Lightroom 1.0 to Lightroom Classic CC version 8.2.
New York
New York, NY, USA, Apri 2016
I visited New York for a few days, speaking at BH PHoto.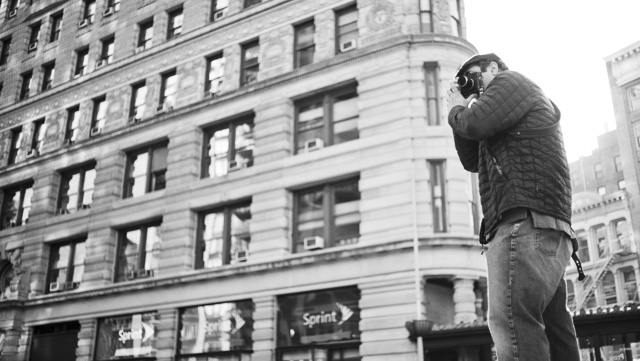 David Comora working the 21mm by the Flatiron by Madison Square Park.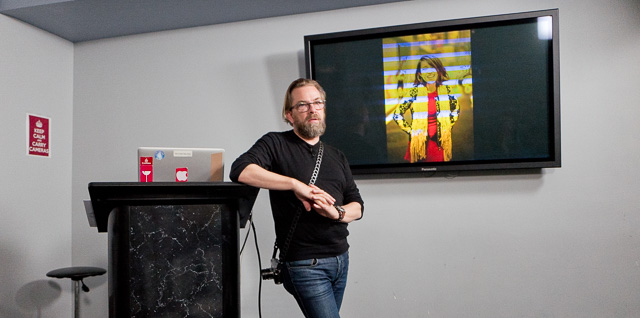 I did a lecture at BH Photo, "Noctilux - King of the Night".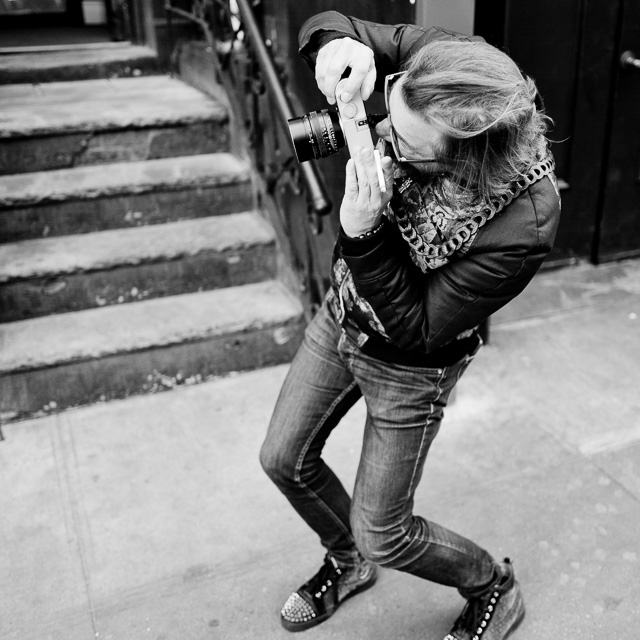 Thorsten Overgaard in New York.
The next Paris Workshop: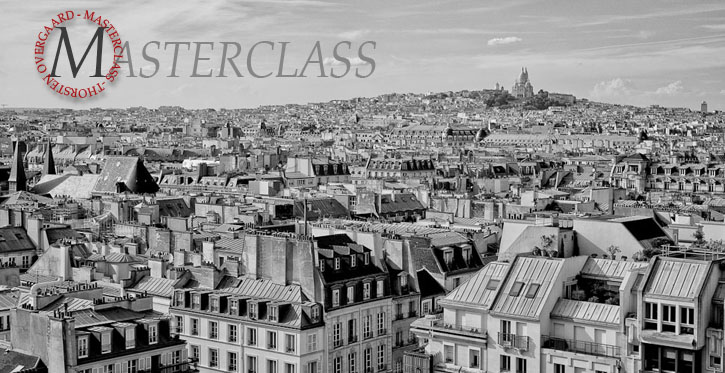 Toronto
Toronto, Canada. April 18, 2016
I had a great re-visit to Toronto and Canada.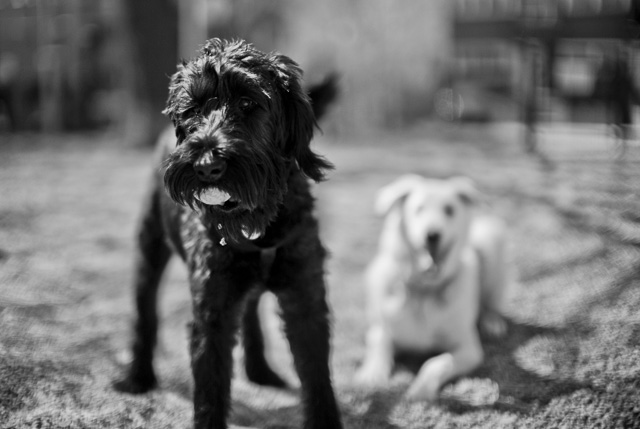 The friendly dogs in the dog park in Toronto. Leica M 240 with Leica 50mm Noctilux-M ASPH f/0.95.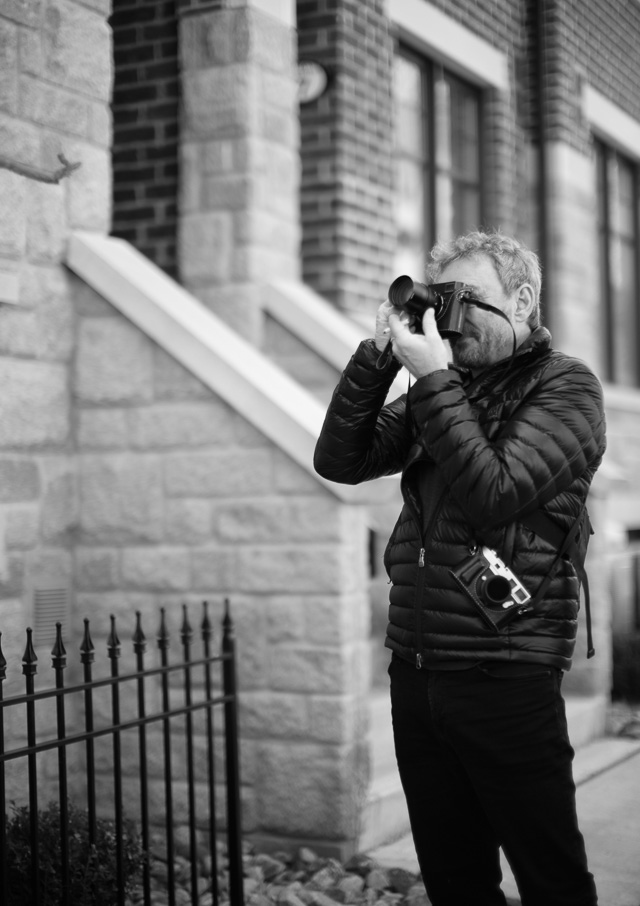 Out and about in Toronto on a sunny day (amidst snow and rain)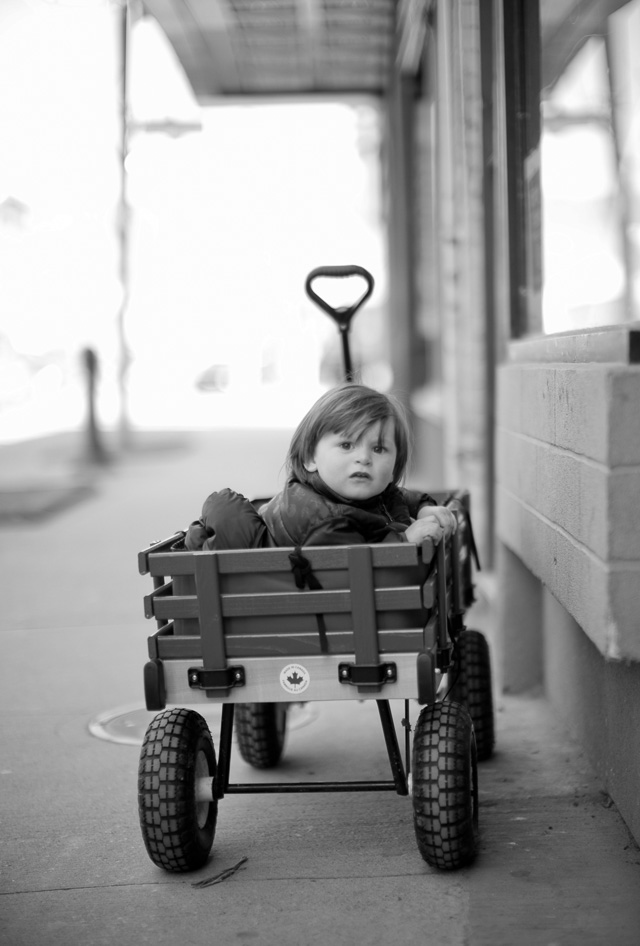 Young man in his four-whel convertible in Toronto.
"Hi Thorsten,

I want to say thank.

The workshop last year in Berlin was a very inspiring and fundamental milestone for me. When i review my own work since that i see that i am much more passion for photography, especially in combination with the Noctilux and the Monochrom camera.

You gave some basic knowledge how to get more natural results. And this influenced me postprocessing workflow very much and so i could develop my own style.

You really live the Leica Spirit and especially for the Noctilux you are the best inspiration.

Thank you."



- J. H. (Germany)
"I am addicted to your website. When I see your videos and read your books, I cannot shake the desire to shoot with such a camera as the Monochrom and 50mm Summicron.

I want to thank you for your beautiful photos, valuable website and tools, and the advice you have given to me. I think above all else you impart to your audience, what I carry with me the most, are your sentiments regarding portraiture, and I'm paraphrasing here: Give your subject the best light. Show them beautifully and at their best.

Thank you for your inspiration"



- G. S. (USA)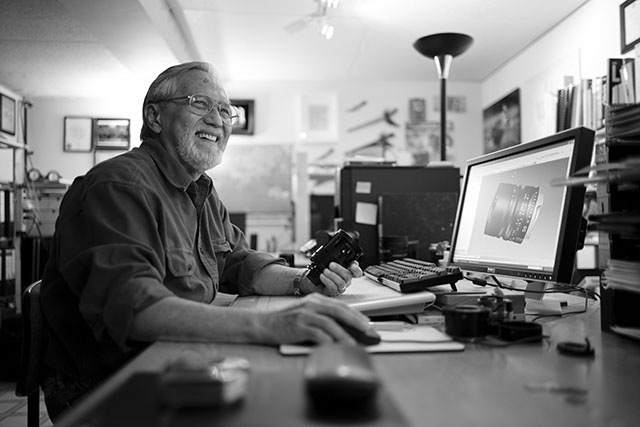 Visiting the Oscar-Winning designer of the Leica Cine lenses
Tiny, Canada. April 18, 2016
André De Winter is one of the two designers who was awarded an Oscar in 2015 for the Leica Cine lenses that CW Sonderoptic in Wetzlar produces. So when I got the chance to hang out at his home over vegetarian lunch, that was a great possibility to get together.
We talked history and nerd stuff for a day, and I also got to do some portraits of him.
I also wanted to visit the original E. Leitz Canada factory that was sold off back in the 1990's, but being a foreigner I wouldn't be allowed to see other than the hallways (they work for the millietary), so I skipped that part. Also, they removed the last bits and parts of the Leica era last year (those are now in Wetzlar), so maybe I didn't miss a lot.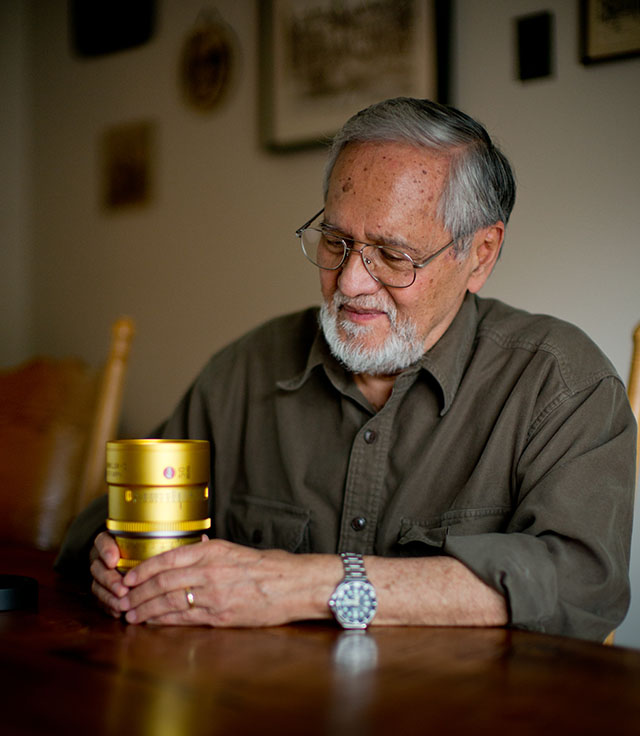 André De Winter is one of the two designers who was awarded an Oscar in 2015s.
| | | |
| --- | --- | --- |
| | | |
| | "I can't even tell you how often I've watched your "A life with Leica" video. Very inspirational! I hope to join you on one of your workshops one day." | |
| | - D. H. (Switzerland) | |
Buy the new eBook
"A Little Book on Photography"
by Thorsten von Overgaard

Order now - Instant delivery.

★ ★ ★ ★ ★ ★

It's a humorous understatement to call this
new eBook by Thorsten Overgaard for
"A Little Book on Photography".
It's a grand book, a history lesson, life experience, a biography and poetry book and brilliant photo book!
All in one beautiful package of 180 pages
to fire you up and get you to love
photography ... unconditionally!

"A Little Book on Photography"
eBook for computer, Kindle and iPad.
New release March 2017.
Intro price only $47 - 180 pages.

Buy Now

Instant Delivery
My Special Edition Tie Her Up camrea strap
Aarhus, Denmark, April 28, 2016
I got my new Tie Her Up Rock'n'Roll Special Edition camera strap today. It's a beast.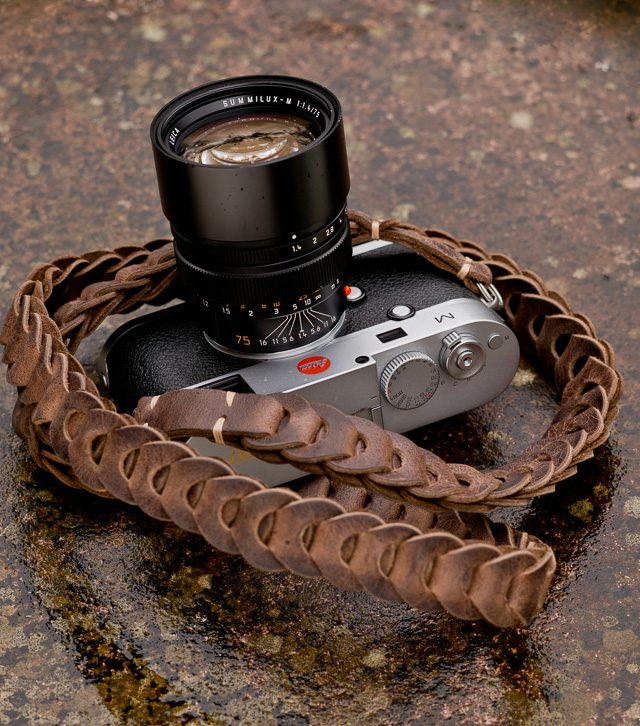 Special Edition Rock'n'Roll camera strap from rocknrollstraps.com. Waxed leather. Cigar Brown.
"Great read. Thanks for sharing your insights.

Thanks, eternally, for introducing me to it all".



- J. R. (San Francisco)
Buy my "New Inspiration Extension Course"





Need more info?
Read this article.


Get inspired and rebooted!

This extension course if made for you! It can be done at home and travel at your own pace. I have taught workshops for years and the Overgaard New Inspiration Extension Course is my experience compressed to a package of training, articles, drills, assignments and video tutorials that will inspire you and take your photography to the next level! For a limited time my course includes something you cannot get anywhere or anytime else:
A portfolio-review by Thorsten Overgaard.

"The Overgaard
New Inspiration
Extension Course"
For computer and iPad. 181 p eBook.
Only $798

Order now - Instant delivery.
Join the NEW Thorsten von Overgaard
Photography Extension Course

"My wife game me this course and I absolutely love it.
Now I think more in light and shadows. Used a lot of the techniques on a recent trip and
my photos have improved a lot. Well done, Thorsten!"
S.N. (Mexico)

"I am happy with my purchase of the extension course. Well written, easy to understand"
K.D. (USA)

"I very much enjoy the incredible knowledge"
V.V. (United Kingdom)

"Addictive, beautifully and simplistically written. Just amazing. Cleared my concepts"
V.P. (USA)

"The extension course is the best course I read about photography (and I'm still at the beginning)"
M.S. (Luxembourg)

"I'm already in page 81 of the Extension Course, and your communication and words provoked a change in me at an aesthetic level that I felt but I couldn't explain"
C.L. (USA)


The NEW
Overgaard Photography Extension Course

The waiting list is over!

After a couple of years with a long waiting list, I have finally redesigned the course so I can handle the students interested in this course. Not only that. The number of pages has gone up from 120 to 330!

I teach you the basics of photography in an easy-to-understand and step-by-step way that anyone from ages 12 to 90 can understand and easily apply.

The intention with this extension course is to get you going in your photography adventure with lightning speed, and to inspire you to reach to new heights.

Enjoy!

Specially tailored for Leica and digital photographers.

You work at your own pace after you receive the full package of material via mail. It works as a PDF on computer, iPad, Kindle, or - if you like - make your own print.

Join the Home School for
Leica and Digital Photographers

Only $798.00

Buy now. Instant delivery by mail.

ITEM #1708-2016

Note: If you have bought The Overgaard Extension Course (2010) previously you may enroll on this new course for free. Simply e-mail me.