On The Road with Thorsten Overgaard · October 2015

<

By: Thorsten Overgaard

This is the ongoing journal of my travels, photography, experience with people, places and equipment.
"I'm not a professional photographer, but I follow your site and I would like to congratulate you for it. I find your placements that focus on photographic composition and the light above all very interesting. I believe that many are lost that in a world of advertisements and technology. Many people are forgotting the true art of composition.

The second topic I want to address is precisely about your website. I see that your pictures privilege qualities generally observed in painters. They are not just pictures, but compositions. Many books have treated this subject, but I'm interested in knowing about your vision about photography as art and as a document in more depth."



- A. F. (Spain)
Judging PhotoWerk Berlin competition & exhibiton
Berlin, Germany, October 1, 2015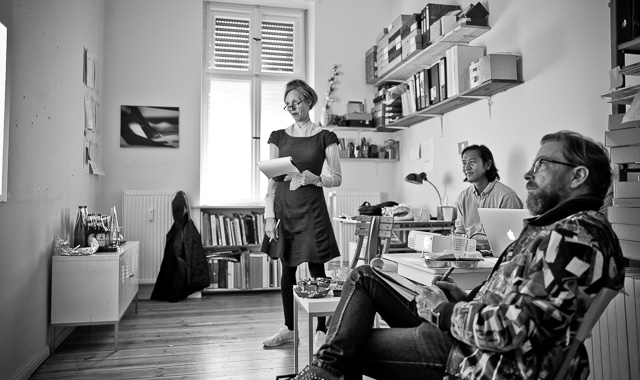 Donata Wenders, Gen Sadakane and I looking at photographs on the big screen for more than seven hours. Leica M 240 with Leica 28mm Summilux-M ASPH f/1.4

Donata Wenders, Gen Sadakane and I spent the whole day judging photos submitted for the PhotoWerkBerlin portrait photo competition and exhibition (opens November 2 at Projektraum PhotoWerkBerlin).
More than 300 artists from Berlin to India and New Zealand had submitted their series of photographs for the four categories. It was a lot, and only by the help of Norbert Wiesneth who operated the projector in a very organized and German Ordnung way did we mange to go through it all more than once, make a shortlist and select a winner in each category.
Stay tuned for the announcement and the exebition. It's going to be awesome!
Nerding out with the nerds in Wetzlar
Wetzlar, Germany, October 1, 2015
I was in Wetzlar to talk about a number fo things and met many interesting people. More on this in upcoming articles.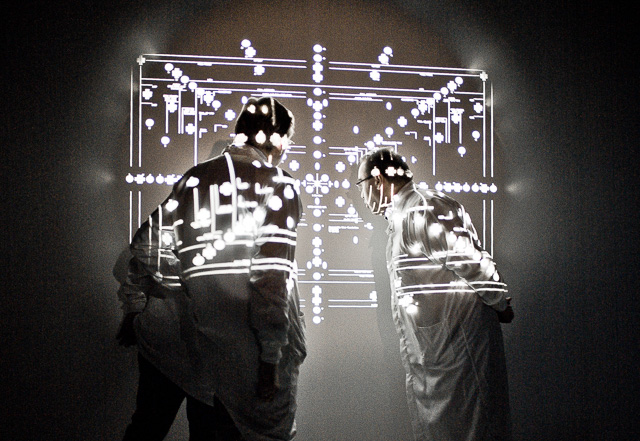 Nerding out with the nerds at Leica. Leica M 240 with Leica 28mm Summilux-M ASPH f/1.4. © 2015 Thorsten Overgaard.
My suggestion for employer of 2015 at Leica Camera AG, the young Finnish born Swede (now living in Wetzlar), Vincent Laine. We had a talk about the Leica Q design which Vincent Laien designed.
Paris Masterclass
Paris, France, October 6, 2015
I will be doing my Overgaard Workshop in Paris, which will be a Monochrom Masterclass. Our workshop base is on a very nice houseboat.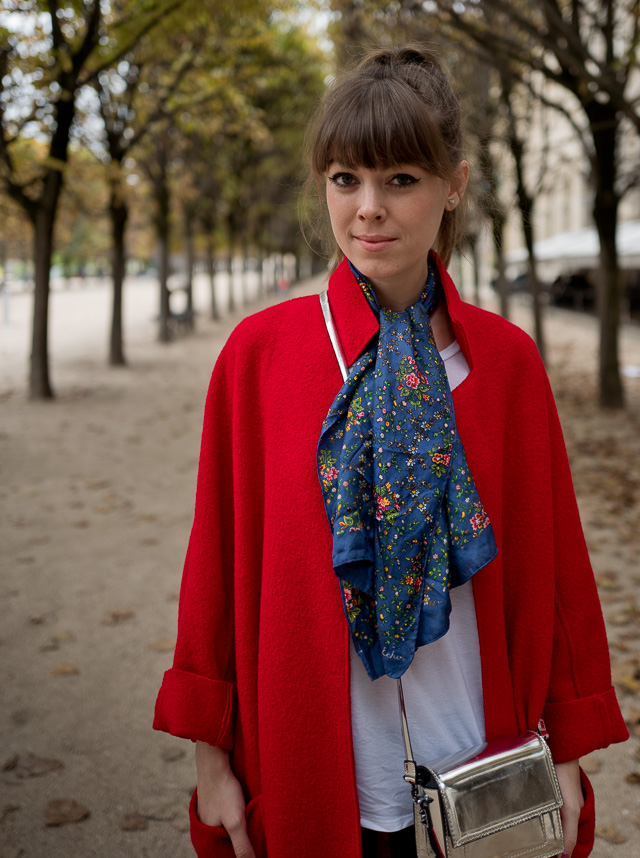 I met this charming lady in Palais Royal in Paris. I asked if I could take a photo. I could. She's Jenny Bernheim. and was in paris for the fashion week. Leica Q.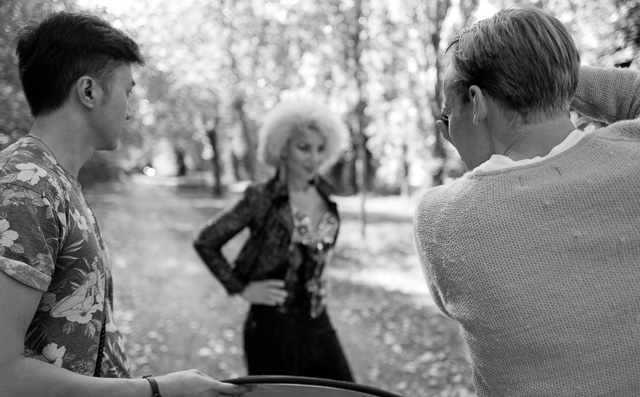 Chuen Seng Teoh and Anders Ketelsen photographing in Paris.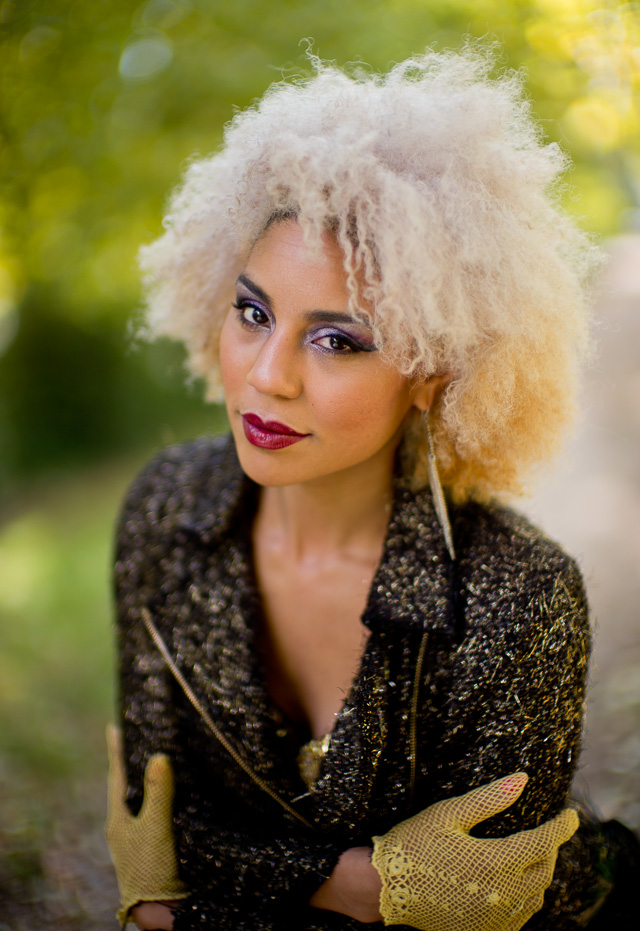 Leica M 240 with Leica 50mm Noctilux-M f/0.95.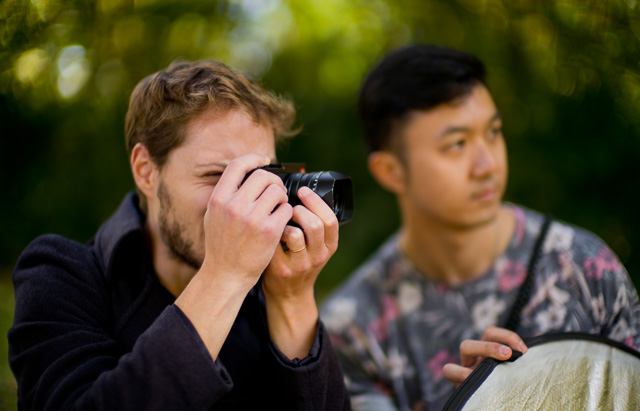 Gary Sfez from Paris and Chuen Seng Teoh from KL at the Paris workshop. Leica M 240 with Leica 50mm Noctilux-M f/0.95.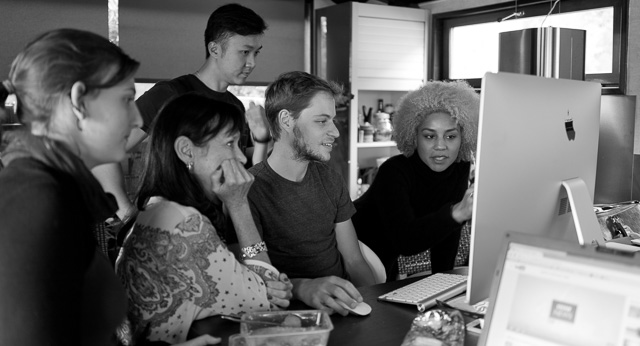 Editing at the Overgaard Workshop in Paris, October 2015.
The next Paris Workshop: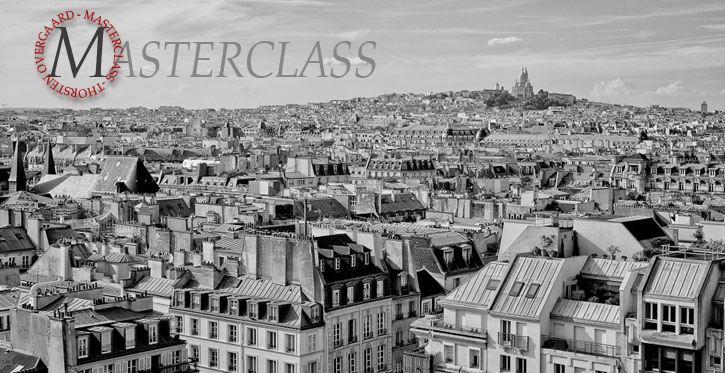 Palais Royal where people hang around and talk or read. Leica Q. © 2015 Thorsten Overgaard.
Buy the new eBook
"A Little Book on Photography"
by Thorsten von Overgaard

Order now - Instant delivery.

★ ★ ★ ★ ★ ★

It's a humorous understatement to call this
new eBook by Thorsten Overgaard for
"A Little Book on Photography".
It's a grand book, a history lesson, life experience, a biography and poetry book and brilliant photo book!
All in one beautiful package of 180 pages
to fire you up and get you to love
photography ... unconditionally!

"A Little Book on Photography"
eBook for computer, Kindle and iPad.
New release March 2017.
Intro price only $47 - 180 pages.

Buy Now

Instant Delivery
London Workshop
London, UK, October 11, 2015
I did my Overgaard Workshop in London. The next London workshop will be on January 8, 2016.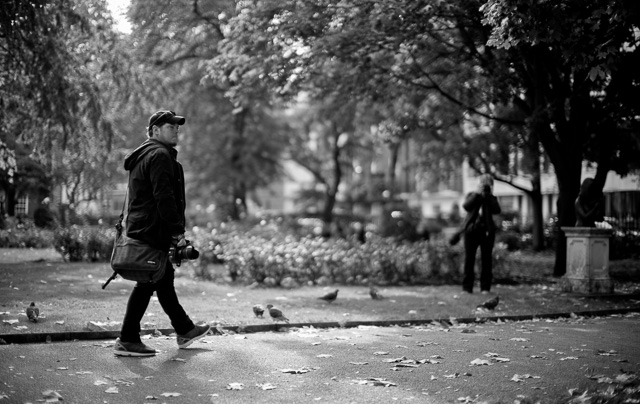 Eugenio Frasca from Italy and Lili Ochner from Denmark working in the Queens Gardens park in London in the Overgaard Workshop. Leica M 240 with Leica 50mm Noctilux-M f/0.95.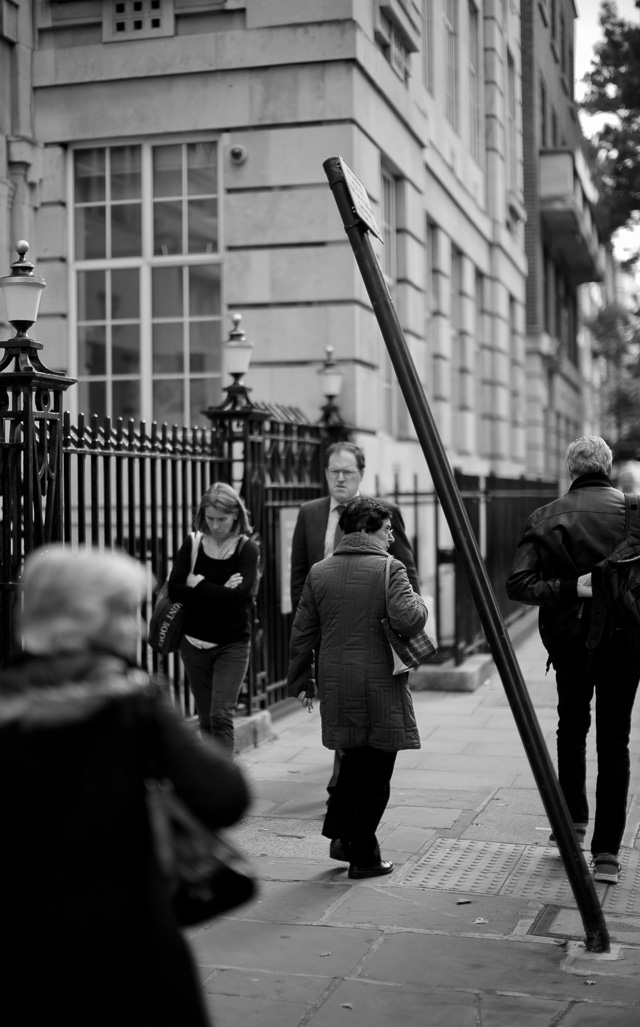 The classic look of London with the usual disorder and cofusion. Leica M 240 with Leica 50mm Noctilux-M f/0.95.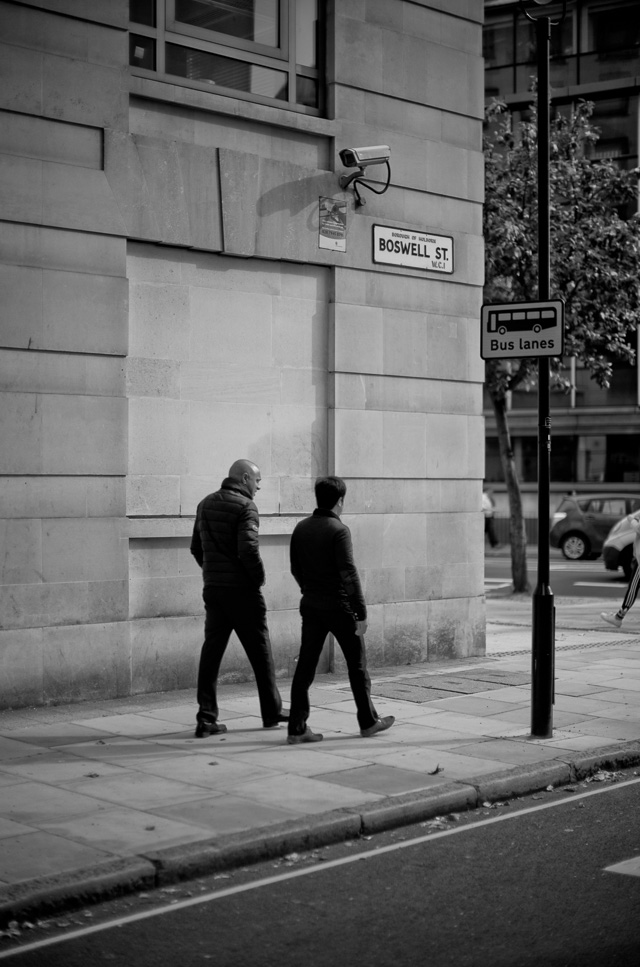 London by Thorsten Overgaard. Leica M 240 with Leica 50mm Noctilux-M f/0.95.
Buy my "New Inspiration Extension Course"





Need more info?
Read this article.


Get inspired and rebooted!

This extension course if made for you! It can be done at home and travel at your own pace. I have taught workshops for years and the Overgaard New Inspiration Extension Course is my experience compressed to a package of training, articles, drills, assignments and video tutorials that will inspire you and take your photography to the next level! For a limited time my course includes something you cannot get anywhere or anytime else:
A portfolio-review by Thorsten Overgaard.

"The Overgaard
New Inspiration
Extension Course"
For computer and iPad. 181 p eBook.
Only $798

Order now - Instant delivery.
| | | |
| --- | --- | --- |
| | | |
| | "I have your New Inspiration Extension Course and have viewed all videos and started a Blipfoto account. I recently submitted a few images to a gallery. I will continue to refine and work on the things you have talked about. I diligently edit and process my images after every shoot as taught in your workshop and am always up to date with my images". | |
| | - J. L (USA) | |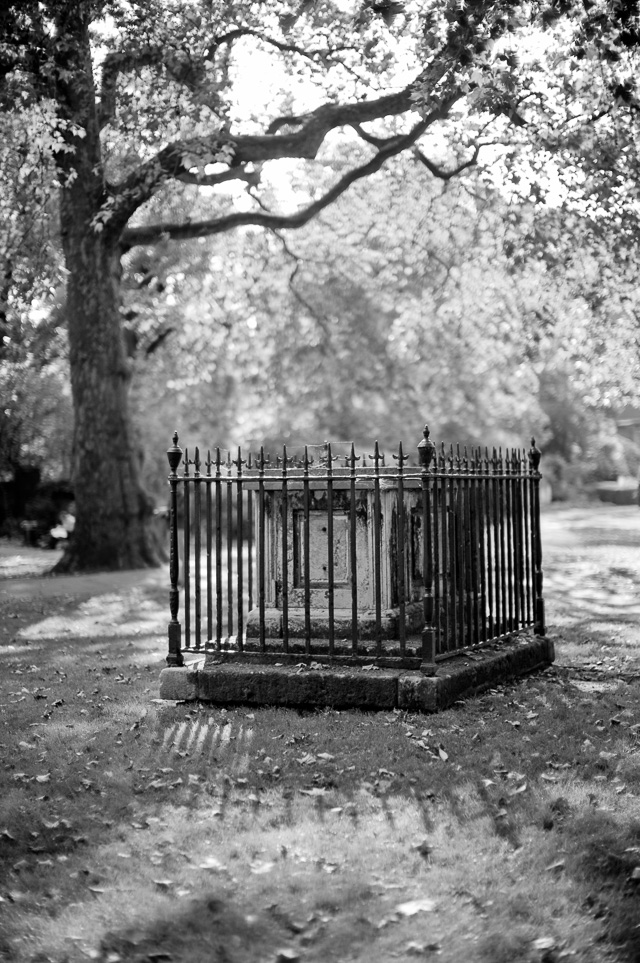 A peaceful spot in the sunshine. Leica M 240 with Leica 50mm Noctilux-M f/0.95.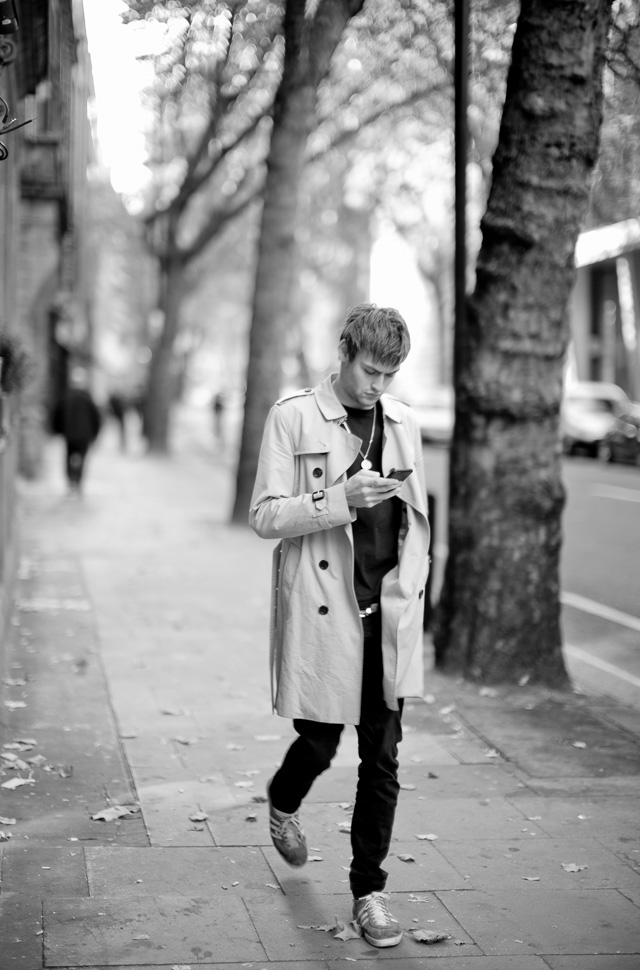 Sunday morning in London. Leica M 240 with Leica 50mm Noctilux-M f/0.95.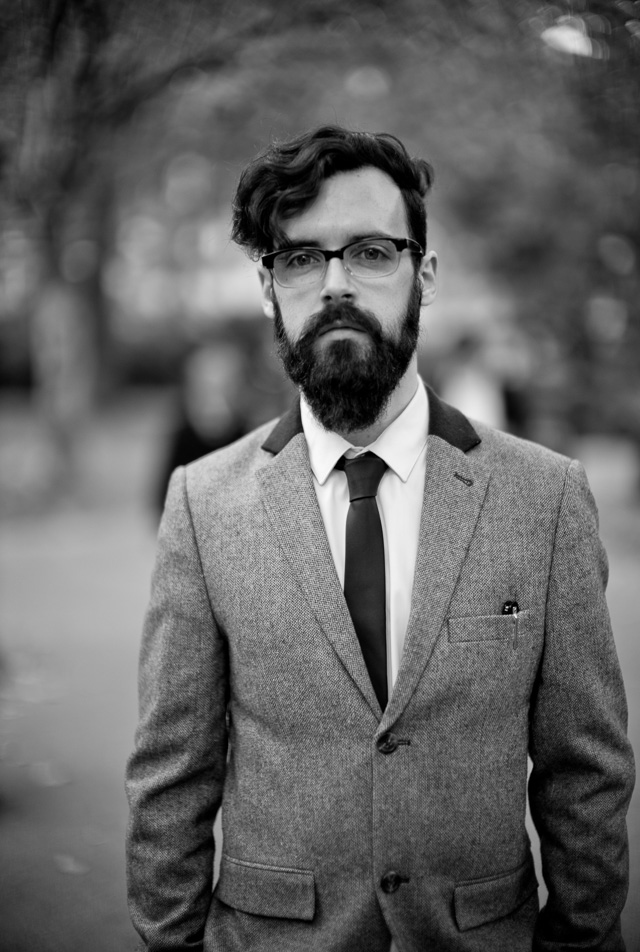 I met this young gentleman in the park and asked if I could take a picture. I could. Leica M 240 with Leica 50mm Noctilux-M f/0.95.
Join the next Overgaard Workshop: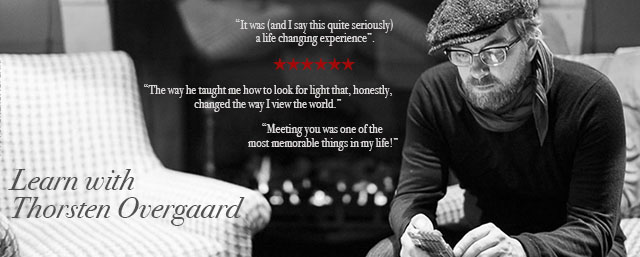 NEW VERSION 11.3

Buy Now. Instant delivery.

New Version 11.3

ONLY $698.00


Now includes
4+ hours of
video tutorials.

100% satisfaction
or 100% refund.
More info.



#2130-1121-3


Update to Version 11.3

Apply code "UPDATE113" on checkout to get this complete version 11.3 update.

$298.00

Updates all previous Surival Kit versions since 2009.

Buy the complete new
Lightroom Survival Kit 11.3
The Legendary Tutorial for Photographers

Brand-new JUNE 2022-version.
Now with brand-new 4+ hours of video tutorials.
New sections on compostition and storytelling.
How to edit color photos.
How to edit black & white photos.
How to do keywords logical and easy.

The most successful photo editing kit ever

Photographer Thorsten Overgaard first released the Lightroom Survival Kit in 2009 and have honed it with new and fresh updates. This Version 11 is the most radical updated and renewed version ever, four years in the making.


Professional workflow experience made simple, logical and easy to use.

Master editor makes it simple to understand

The Survival Kit is unique and one-of-a-kind being made for photographers for photographers. When someone understands their subject, they can explain it so it is easy to understand. The hallmark of Thorsten Overgaard is to make expert knowledge shown and told in a way so anyone can apply it.

Hands-on advice that works

With a 450 pages workbook and 4+ hours of video, every element of digital photography is touched on, in handy chapters and pre-flight checklists. Editing of color vs black and white photos, keywording, cropping of images, fine-tuning of tones, color balance and color control, export of originals, printing, archiving and backup, and much more.

Comes with the Overgaard Leica Presets (Value $48)

The Lightroom Survival Kit comes with Thorsten Overgaard's special-made Lightroom Presets for all digital cameras and for Leica digital cameras.

Understand all from camera to the final print

Chapters in this version goes over the background for High Dynamic Range (HDR), digital raw files and how to set up a professional photography workflow, from calibrating the screen to editing in Lightroom, and to making a final print. And more ...

10+ years experience in one package

No need to spend years figuring out the smartest way to do things when you can tap into the best way of doing things right here. The workflow of Thorsten Overgaard as been refined through years of field work with more than a thousand workshop attendees.

This method of workflow now used by thousands

The Survival Kit has been taught to thousands in workshops and in this Survival Kit. What does it do? It make you enjoy taking and making photos, and it increases your production considerabely. Most important of all, it'll give you back ownership of your files (which you will understand why is so important, once you have bought the Survival Kit and started applying its methods).

"Thorsten's methodology is perhaps not what hardware-, software- and cloud-companies want us to do, but as a former IT engineer I can only acknowledge his views about preserving our digital heritage. This workflow explained is for me the best I have ever seen".

★★★★★

Video tutorials, image files, presets, checklists, definitions, tutorials of Lightroom, that boils down years of experience to a workflow you can implement in less than one day.
I-Shot-It winners announced
San Francisco, October 13, 2015
The winners of the I-SHOT-IT prestigious black & white photo competition has been announced. Judged by Birgit Krippner and Thorsten Overgaard. Sponsored by Leica Camera AG.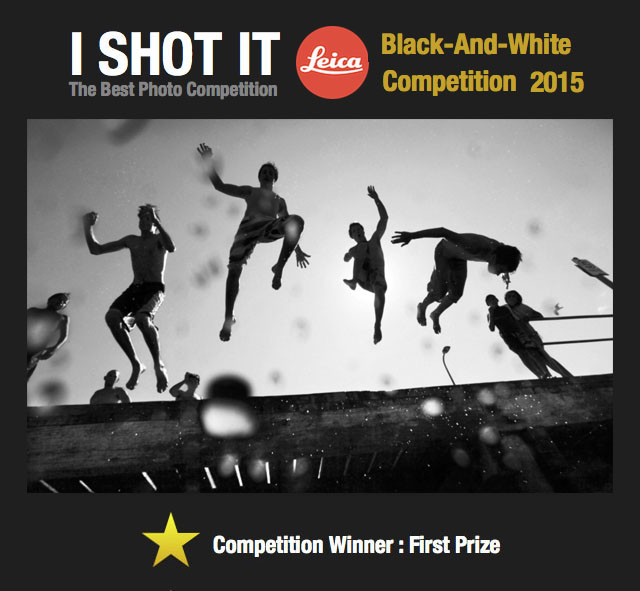 "Dear Thorsten,

I don't know what to say other than I am blown away. What an astonishing piece, "A Lesson in Leica History". With my background as a dealer, factory technician, collector and user, I thought that I pretty much knew the history of Leica. Thank you so much for this enjoyable education about my beloved Leica.I will save this and enjoy it for years to come."



- K. W. (USA
Anniversary Event
East Grinstead, UK, October 21 - 26, 2015
I will be photographng events and portraits for a few days outside London.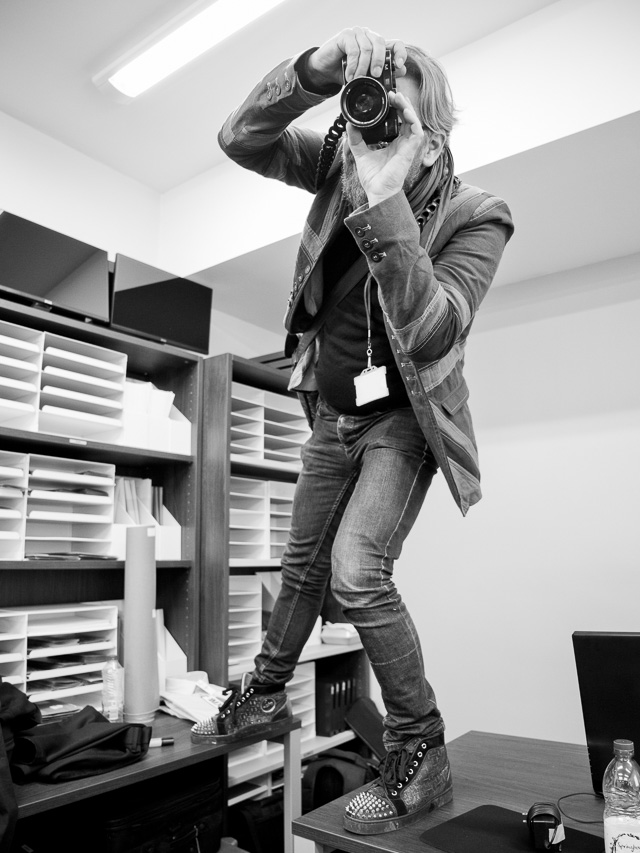 Thorsten von Overgaard in action by Ray Kachatorian, October 2015. The jacket is very appropiate the Who Jacket from Bolongaro Trevor - the Union Jack as a jacket!


Photographing Ruddy Rodríguez
London, United Kingdom, October 26, 2015
I had the pleasure of photographing former Miss Venezuela and Bond girl, who since has become a superastar actress in Venezueala and elsewhere. Ms. Ruddy Rodríguez. This is one of the photos that are not for the acual shoot, so I can show this one.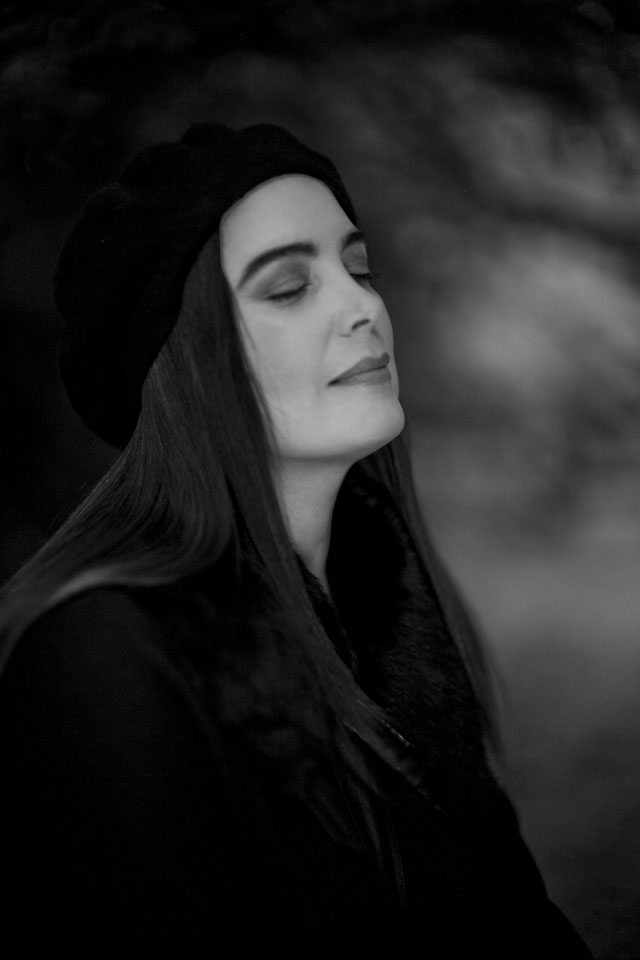 Ruddy Rodríguez. Leica M 240 with Leica 50mm Noctilux-M ASPH f/0.95. © 2015 Thorsten Overgaard.