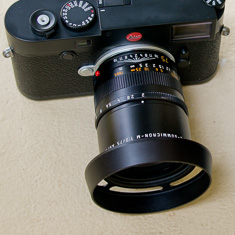 E49 ventilated shade Black Paint on Leica 75mm APO-Summicron-M ASPH f/2.0
Ventilated Lens Shade
for Adventurers made for E60 Leica lenses.
Sits on the inside filter thread and incorporates a 67mm filter thread on the shade for E67 filters only. (60mm filters can be placed between the lens and the shade though).
In stock September 1, 2017.
Ships worldwide in 10-16 days from Septemnber 1, 2017.
#E49 Shade Black Paint
For 75mm APO-Summicron-M ASPH f/2.0and other lenses with 49mm filter thread.

Black Paint $199

+ FedEx Shipping
If you would like fastest possible shipping with FedEx and a tracking number, add FedEx Shipping to your order here.
Price: $24
(One fee no matter how many shades)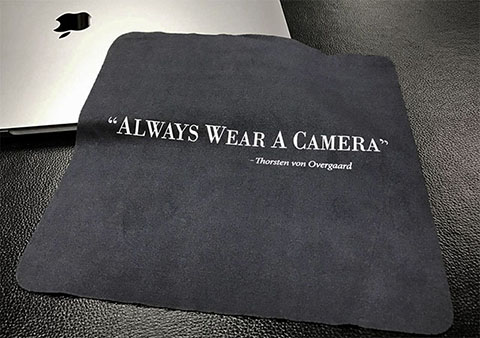 Extra Microfiber Cloths
"Always Wear a Camera" by Thorsten von Overgaard. The ventilated shade always comes with one, bnut if you want extras, order here.
#CLOTH
Ships internationally. Usually arrives within ten days.

$20.00 (for two)