"A Little Book on Photography"
By Thorsten von Overgaard
Including "The Axioms of Photography"
"The closest I have ever come to writing a poetry book.
It started out as notes in a notebook, and then one day in Hong Kong,
I sat down and put it into this book. I continued the work in Hollywood,
Havana and London, and this is what I put together. I hope you
enjoy every moment of the 180 pages."

Only $47
Buy now. Instant delivery.
Released March 20, 2017. Item #1732
180 pages
eBook for iPad,
Kindle and computer.



Table of Contents
My Career · The Business Plan
Own Your Creations · Legacy · Born with Talent
Work · Working for Others · Invalidation
Always Wear a Camera · Get Out the Door
Put Your Mind to Work · Make Something Every Day
People and Light · Pictures Happen Everywhere
Photographs Just Happen · Changing People's Viewpoints
Right and Beautiful · A Good Photograph
Why Keep Doing it? · Workshops
I Just Taught You Everything · Being a Teacher
The Leica · A Camera · Unique
Decide to Take a Picture · You Have the Viewpoint
The Breakthrough · Light · Concept of Photography
A Life with Leica · I Sold my Television
The Role of the Artist · How Did You Meet?
What I Teach · From Denmark · Asia
Loving the Camera · Celebrity · Glass
The Noctilux · Critics · Gypsy Life
Being Me · Making a Photograph
Where is the Picture?
The Axioms of Photography
20 Axioms of Photography by Thorsten von Overgaard
Appendix
Thorsten Overgaard Workshops
Extension Courses · Books
Exhibitions & Talks · Meetups
Artist Bio

"It's a beautiful book,
a poem of truth."
"I just finished reading your
Little Book on Photography. It was like living a sacred romance with the art. A very enjoyable read.
Thank you."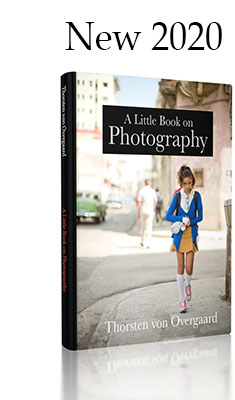 Preview: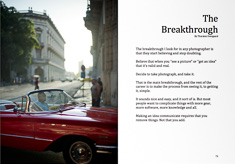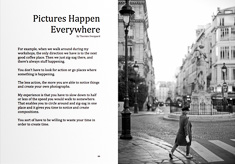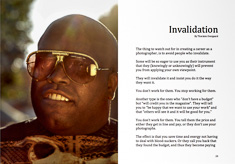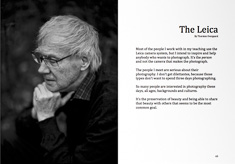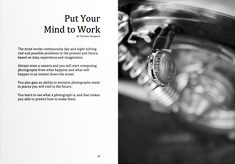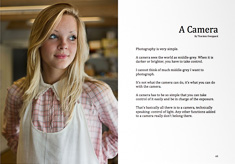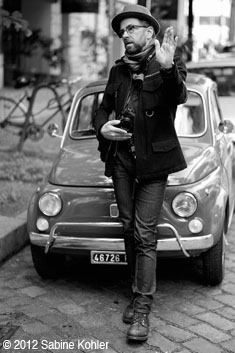 Thorsten von Overgaard is a Danish writer and photographer, specializing in portrait photography and documentary photography, known for writings about photography and as an educator. Some photos are available as signed editions via galleries or online.