Leica M Type 240 Digital Rangefinder Camera - Page 40

Index of Thorsten von Overgaard's user review pages covering Leica M9, Leica M9-P, M-E, Leica M10,
Leica M 240, Leica M-D 262, Leica M Monochrom, M 246 as well as Leica Q and Leica SL:


By: Thorsten Overgaard, April 19, 2015 (edited August 23, 2015)
Traveling through ice landscapes with the Leica M-P 240
Byron Prukston went to the Baikal Lake region in Russia with the Leica M-P 240 Safari and worked in frozen landscapes down to -30° Celsius (-22 Fahrenheit)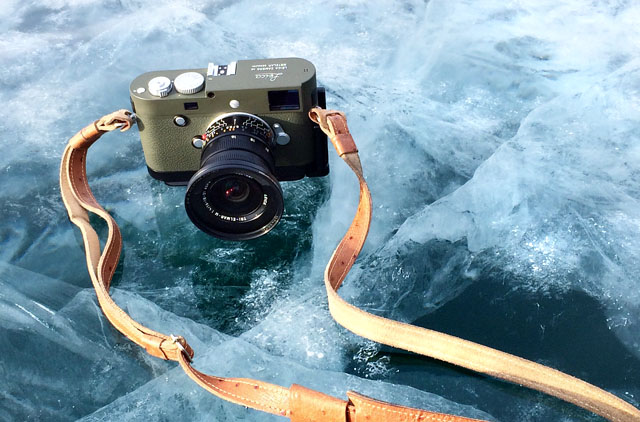 The Leica M-P 240 Safari with Leica 16-18-21mm Tri-Elmar f/4.0 lens. The strap on the camera is Luigi's Custom Ostrich Leather.
Byron Prukston is a photographer living in Australia who went with friends to Russia to do landscape photography on and around the frozen Baikal Lake. I saw his photos on The Leica M 240 Forum on Facebook and found the project so interesting I asked him to appear here and tell us the story.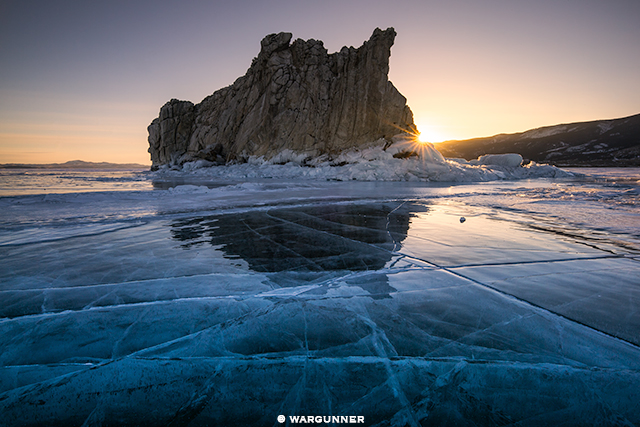 Leica M-P 240 Safari with Leica 16-18-21mm Tri-Elmar f/4.0 lens.
Byron Prukston: "I have traveled with the Leica M to Iceland, Scotland and Russia before, but this was my first experience to travel and take photo on such a large and vastly ice surface.

"We worked most of the time in freezing temperatures. It was cold enough to make the whole 31,000 sq meters (334,000 sq. feet) lake frozen.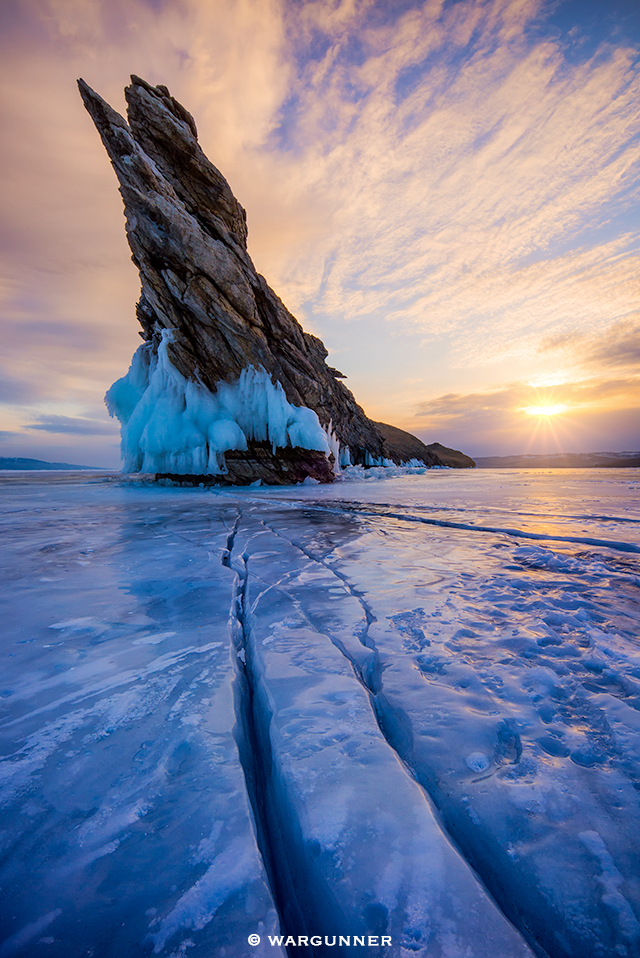 Leica M-P 240 Safari with Leica 16-18-21mm Tri-Elmar f/4.0 lens.
"The first question came in my mind prior to the trip: 'How long will the M battery survive in such a freezing temperature?'
"I had prepared four batteries in total, as our plan was to take photos from sunrise until sunset. I didn't know if I would have much chance to recharge them.
When we arrived at our guesthouse in a small village in Khuzhir, the average temperature was -15 C to 0 C degree. I was told that it was already a warm winter year and our trip was at the very end of winter!"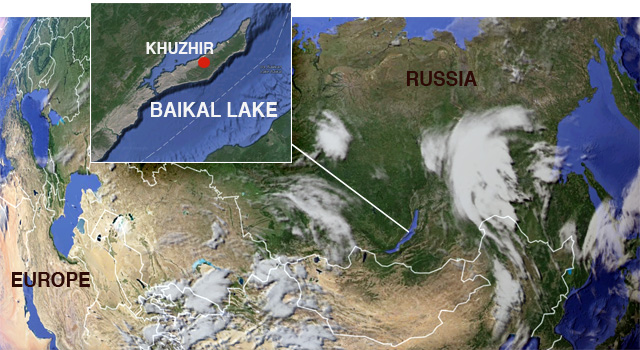 New Lightroom Survival Kit
for only $498

270 pages on how to set up a photography workflow, from calibrating the screen to editing in Lightroom, and printing. How to deal with Lightroom CC vs. Lightroom CC Classic. How to organize files, back up, clouds, use DAM (Digital Asset Management) catalogs and Photoshop.

Read more here

Video tutorials, image test files, presets, checklists, definitions, tutorials of Lightroom and Photoshop that boils down years of experience to a workflow you can implement in less than one day.

10+ years experience in one package

Why spend years figuring out the smartest way to do things when you can tap into the best way of doing things? My workflow has been refined through years of field work.


Professional workflow experience made simple, logical and easy to use.

Update for only $198

Update your Lightroom Survival Kit to the new
Lightroom Survival Kit for only $198.
You get a complete new installation. Order here.




Only $498.00

Order today.
Instant delivery.

Now comes with
FREE Leica Presets
for Lightroom
by Thorsten Overgaard
($68 value)

Full satisfaction
or money back.


Compatible from Lightroom 1.0 to Lightroom Classic CC version 8.2.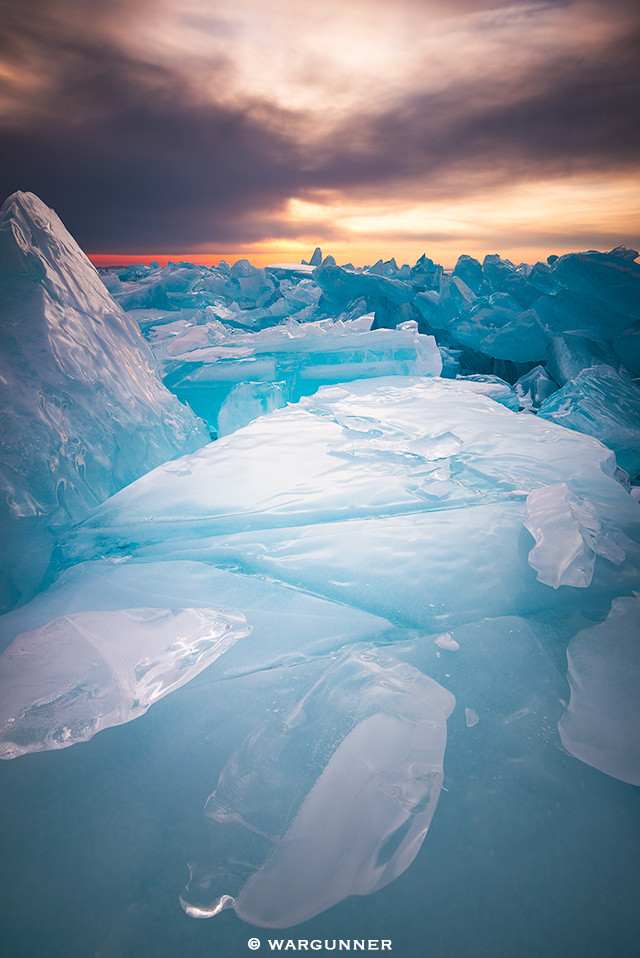 Leica M-P 240 Safari with Leica 16-18-21mm Tri-Elmar f/4.0 lens.
First day shooting in a ice landscape
"My first day of shooting started at sunset, I took my M-P 240 Safari Set along with three lenses: A wide-angle 16-18-21mm Tri-Elmar f/1.4, a MATE 28-35-50mm f/4.0 and a Leica 80-200mm Vario-Elmarit-R ASPH f/2.8.
"I was surprised to learn that one battery could stay for the whole session of 3 hours shooting that included Live View (using the screen and EVF-2 Electronic viewfinder for focusing and preview).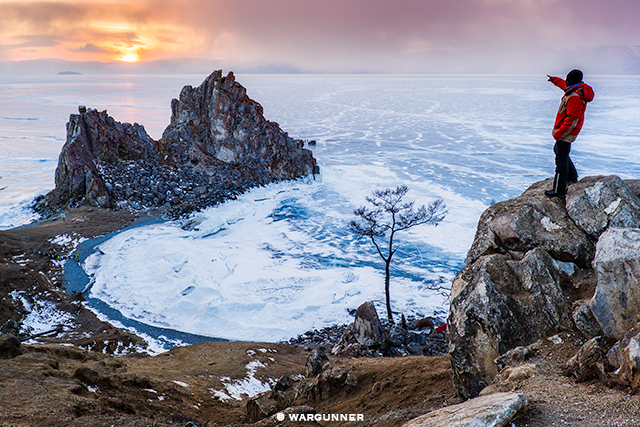 Leica M-P 240 Safari with Leica 16-18-21mm Tri-Elmar f/4.0 lens.
"The trip went on for eight days and our timetable was the same for every day:
"We started at 5:30 AM and it took around 30-60 minutes to get to the location. We then scattered around to find a spot to shoot from and changed the location simultaneously. The morning sessions went until 10 AM, and then we packed down and went back to the guesthouse.
"Actually, one battery would usually last for the whole morning session that included some long exposure shots and using Live View for all of it."
Buy the new eBook
"The Freedom of Photographic Expression"
by Thorsten Overgaard

"The Freedom of
Photographic Expression"
eBook for computer, Kindle and iPad
October 2016 (268 pages)

In this easy to read and apply eBook,
Thorsten Overgaard takes beginners and experienced photographers through the basics of controlling the light and the camera.
This book covers the technical side of photography from beginners level to semi-pro, features a number of photographs by Thorsten Overgaard and chapters on his philosophy on photography.

Only $148

Buy Now

Instant Delivery

"I've bought the new book - made a start reading it - it is really interesting.
I know it's basic at the beginning but it isn't written in a patronizing way. I have been taking photographs for many years and have been lucky enough to be paid to take them for the last seven years; but it's always good to be taken back to the start"
P. S. (UK)

""Really enjoy your writing and teaching"
D. K. (USA)

"I love your insights on photography."
D.B. (USA)

★ ★ ★ ★ ★ ★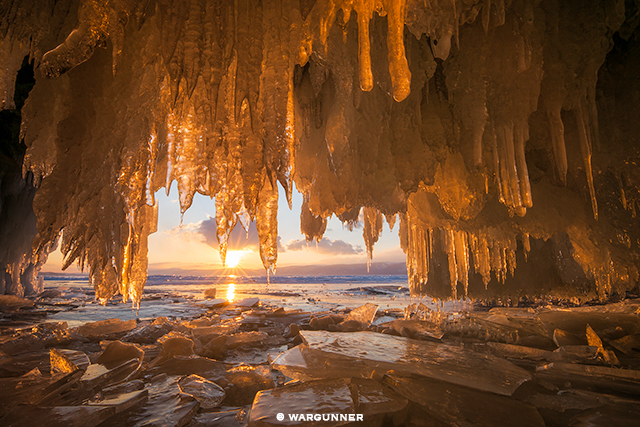 Leica M-P 240 Safari with Leica 16-18-21mm Tri-Elmar f/4.0 lens.
Buy the new eBook
"A Little Book on Photography"
by Thorsten von Overgaard

Order now - Instant delivery.

★ ★ ★ ★ ★ ★

It's a humorous understatement to call this
new eBook by Thorsten Overgaard for
"A Little Book on Photography".
It's a grand book, a history lesson, life experience, a biography and poetry book and brilliant photo book!
All in one beautiful package of 180 pages
to fire you up and get you to love
photography ... unconditionally!

"A Little Book on Photography"
eBook for computer, Kindle and iPad.
New release March 2017.
Intro price only $47 - 180 pages.

Buy Now

Instant Delivery
Working from low positions on the ice
"I used a very sturdy Gitzo Systematic tripod. It can be lowered to a very low position above the ice so I could get some interesting photos of the ice surface with an interesting foreground. Some times I would put the camera on the ice if I didn't get low enough with the tripod.
"I didn't mind having my aperture set at maximum f/22 and set the focus to hyper focal. For the WATE lens that is 70 cm, and at f/22 I could get a sharp image from 30cm to infinity.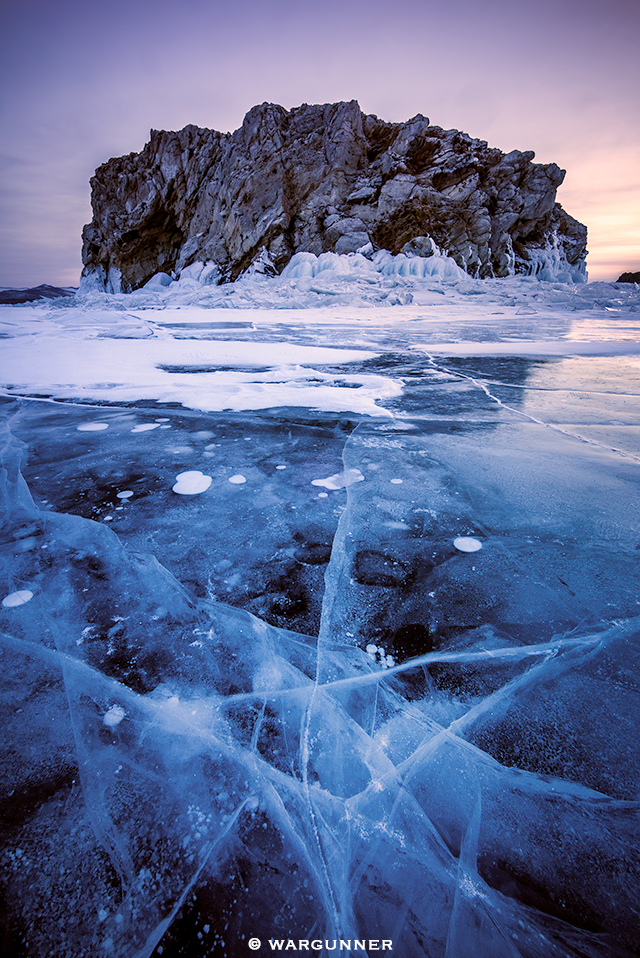 Leica M-P 240 Safari with Leica 16-18-21mm Tri-Elmar f/4.0 lens.
"The wind and the temperature were very cold. I needed to wear 4-5 layers of clothing and have the gloves on at all times. Surprisingly, my Leica M-P 240 camera didn't have any problem. The only glitch happened when I took a bracketing shots of 5 exposures and the SD-card struggled a little bit. After a few minutes the camera was done buffering and it was back to normal.
"I took along a second camera with me, a Sony A7S. I ended up using it for time-lapse, star trails image and for night scenes."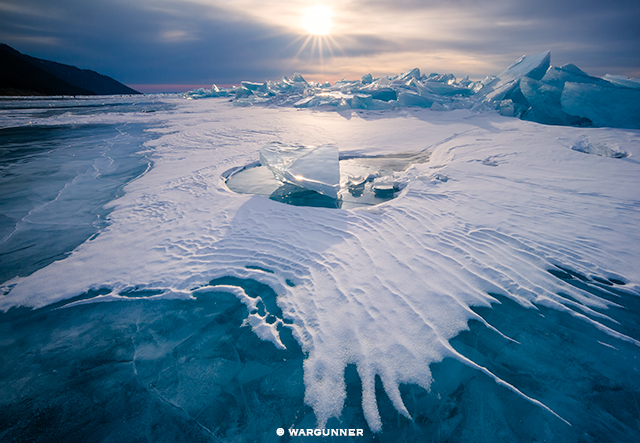 Leica M-P 240 Safari with Leica 16-18-21mm Tri-Elmar f/4.0 lens.
Join the NEW Thorsten von Overgaard
Photography Extension Course

"My wife game me this course and I absolutely love it.
Now I think more in light and shadows. Used a lot of the techniques on a recent trip and
my photos have improved a lot. Well done, Thorsten!"
S.N. (Mexico)

"I am happy with my purchase of the extension course. Well written, easy to understand"
K.D. (USA)

"I very much enjoy the incredible knowledge"
V.V. (United Kingdom)

"Addictive, beautifully and simplistically written. Just amazing. Cleared my concepts"
V.P. (USA)

"The extension course is the best course I read about photography (and I'm still at the beginning)"
M.S. (Luxembourg)

"I'm already in page 81 of the Extension Course, and your communication and words provoked a change in me at an aesthetic level that I felt but I couldn't explain"
C.L. (USA)


The NEW
Overgaard Photography Extension Course

The waiting list is over!

After a couple of years with a long waiting list, I have finally redesigned the course so I can handle the students interested in this course. Not only that. The number of pages has gone up from 120 to 330!

I teach you the basics of photography in an easy-to-understand and step-by-step way that anyone from ages 12 to 90 can understand and easily apply.

The intention with this extension course is to get you going in your photography adventure with lightning speed, and to inspire you to reach to new heights.

Enjoy!

Specially tailored for Leica and digital photographers.

You work at your own pace after you receive the full package of material via mail. It works as a PDF on computer, iPad, Kindle, or - if you like - make your own print.

Join the Home School for
Leica and Digital Photographers

Only $798.00

Buy now. Instant delivery by mail.

ITEM #1708-2016

Note: If you have bought The Overgaard Extension Course (2010) previously you may enroll on this new course for free. Simply e-mail me.
Limitations of the Leica M-P 240
"The Leica M-P 240 has some limitations for long exposures. The Leica M-P 240 has a maximum exposure time limit even in Bulb mode. I couldn't go beyond the exposure time limit.
"The limit also varies between 60 seconds as maximum at ISO 200, 32 seconds at ISO 400 and reduced to merely 8 seconds at ISO 1600. Sometimes I have found that if the exposure could go longer than 60 seconds, the image would be more spectacular.
"The night scenes where you want to capture stars or the Milky Way it will require at least 30 seconds at ISO 800-3200.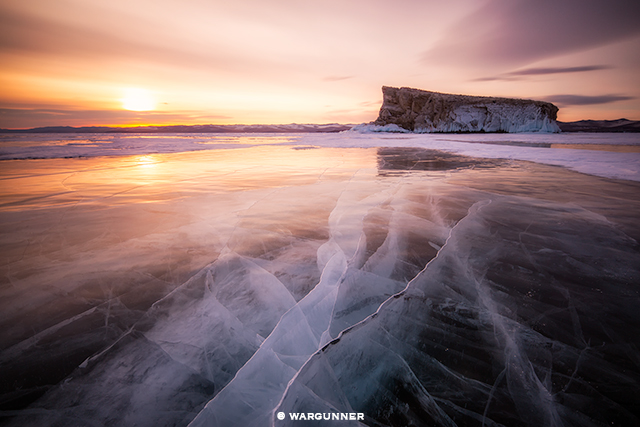 Leica M-P 240 Safari with Leica 16-18-21mm Tri-Elmar f/4.0 lens.
"Long Exposure Noise Reduction cannot be de-activated on the Leica M 240. I understand the point that the dark frame process improves the image quality, but somehow if this could be controlled with an ON/OFF switch (like most dSLR cameras), it would give more possibilities. I shoot in DNG, so the noise reduction can be done in post processing. The camera would be more capable of capturing image continuously. The technique of stacking star trails images can also be done as the interval between shots will be reduced.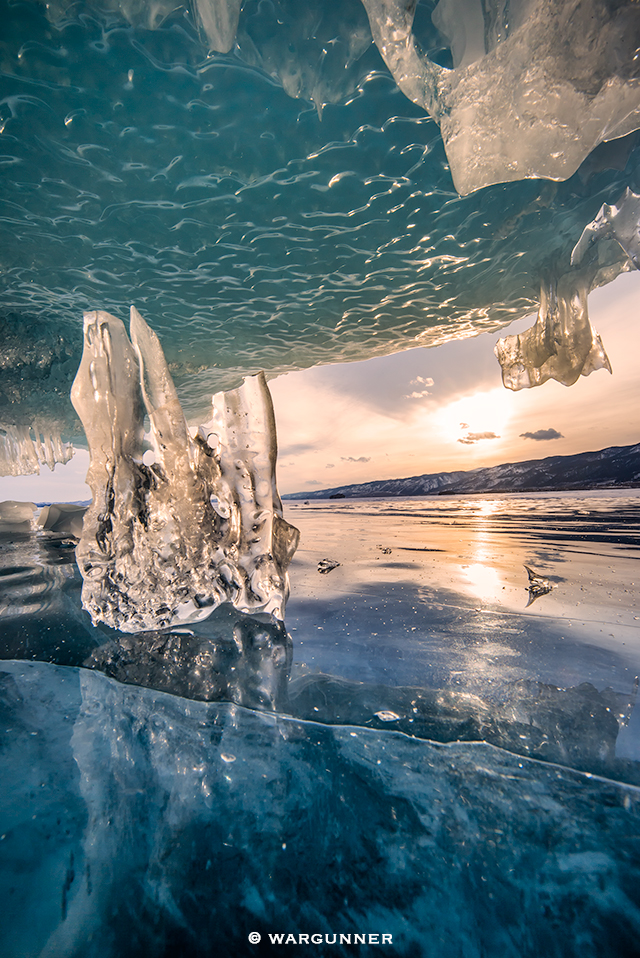 Leica M-P 240 Safari with Leica 16-18-21mm Tri-Elmar f/4.0 lens.
"When you work in a tripod with the camera fixed, you would wish that the Live View zoom field that allow you to focus only in the center for the frame, could be moved around.
"I am impressed with the improvement from M9 on the image quality on high ISO. I can't wait till we get the next generations with likely even higher ISO possibilities."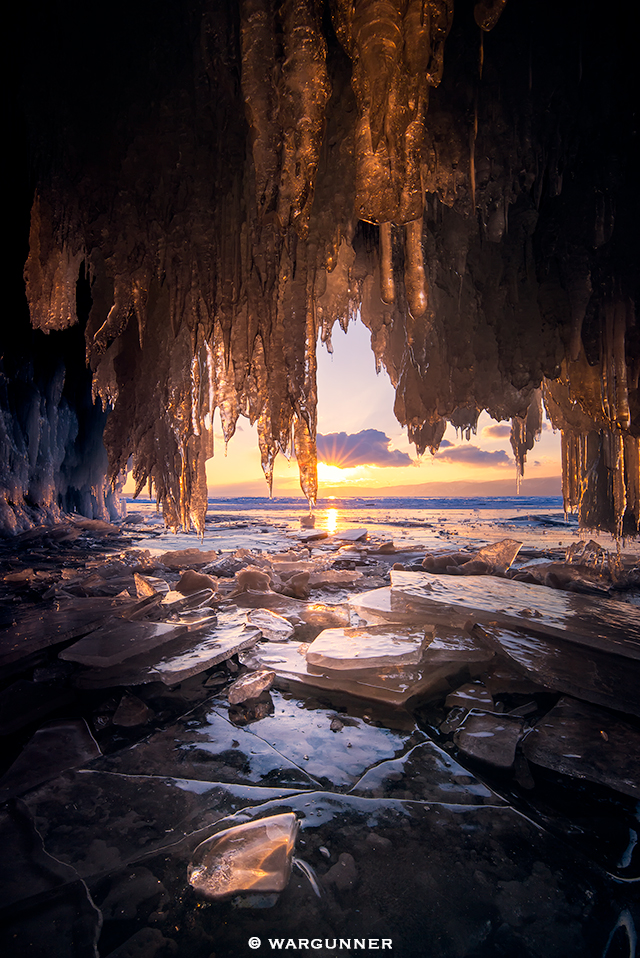 Leica M-P 240 Safari with Leica 16-18-21mm Tri-Elmar f/4.0 lens.
The perfect Leica for landscape photography
"The conditions I encountered on this shoot were stressing me and the equipment to the edge. The Leica M-P 240 and the Leica M lenses are a (nearly) perfect combination for most aspect of landscape photography. They are durable and reliable in harsh condition as the freezing temperature we encountered. The battery life is reduced, compared to normal conditions, but not dramatically. If I could have recharged it overnight, I could see no need for more than two batteries.
"Thank you for the opportunity to share my experience and photos. Feel free to follow my work from my Facebook page."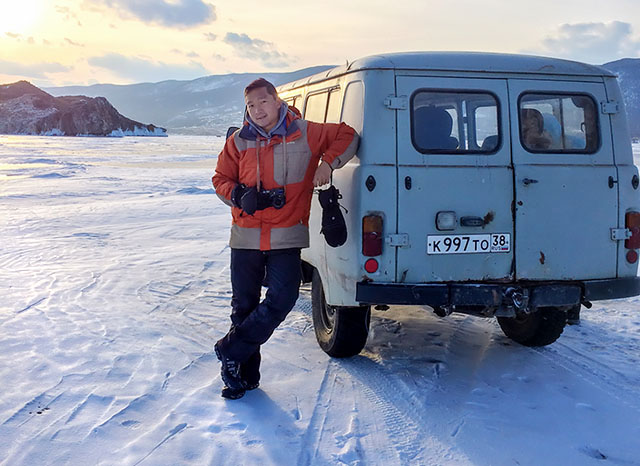 Bryan Prukston
Byron Prukston (34) lives in Brisbane, Australia and is a restaurateur and stock photo contributor for Getty Images/Shutterstock.
He uses the alias Wargunner on 500px, Flickr and LFI Gallery. He is also on Facebook.
He made a switch in 2011 from Canon dSLR to Leica M9 after getting tired of carrying a huge camera with big lenses while traveling with the family and his young daughter.
"I have been an enthusiast who loves to shoot all kind of landscapes, including seascape and nightscape. The Leica M camera system is more than capable of catching beautiful landscape images. It's durable and compact.
"I have soaked the camera and lenses many times while doing seascapes but never had any big issues with it. I just wiped it clean, put it in a dry storage and it were just fine."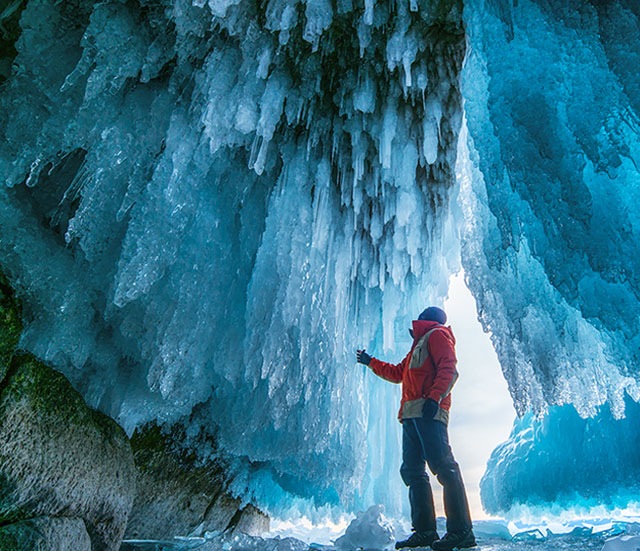 Leica M-P 240 Safari with Leica 16-18-21mm Tri-Elmar f/4.0 lens.
"I've studied the Leica M 240 since it became available. Until now I am more than happy with the camera even though I wish some limitations could be improved in the next M.
"My favorite gear for my work is the Leica M-P 240 and the wide angle 16-18-21mm Tri-Elmar-M f/4.0. This is a lens I love for the fact that it can be used with filters flawlessly. Early on I applied the 100mm Lee filter system on the lens but recently I just uses the 67mm filters and worked on Luminosity mask techniques from bracketing several exposures.
"I always carry two ND-filters (Neutral Density) with me: A 3-stop (8X) and a 10-stops (512X) that I use to control the water- and cloud-movement so I can make more interesting effects to the image."
Continues on page 41 -->

"Focusing the Leica M 240"
(Coming soon - Sign up for the free newsletter to stay in the know!"

Thorsten Overgaard, April 19, 2015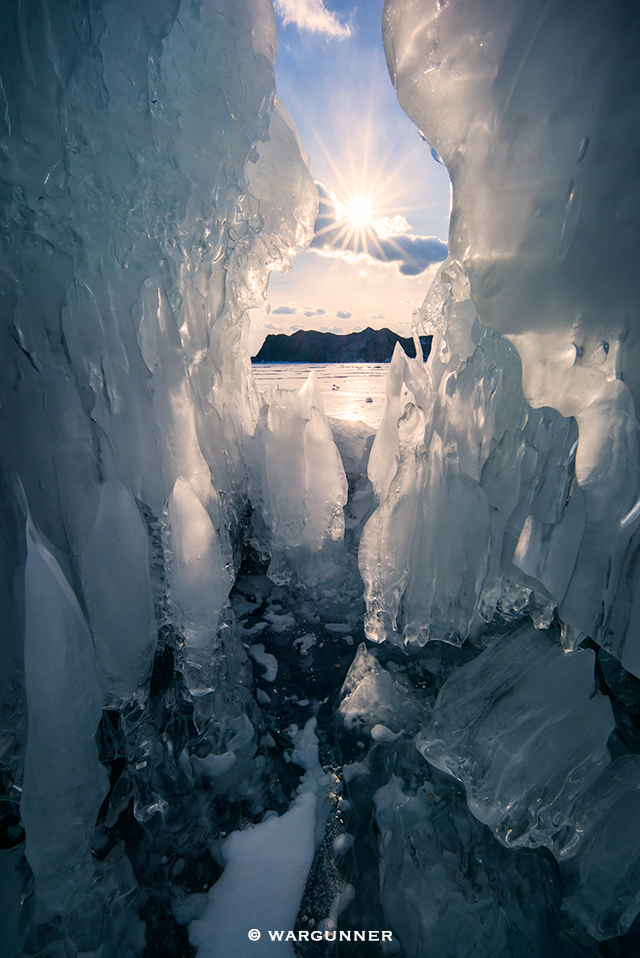 Leica M-P 240 Safari with Leica 16-18-21mm Tri-Elmar f/4.0 lens.