By: Thorsten Overgaard. November 1, 2020
The Willingness to Look at Things
When you have a camera with you, you start looking for pictures.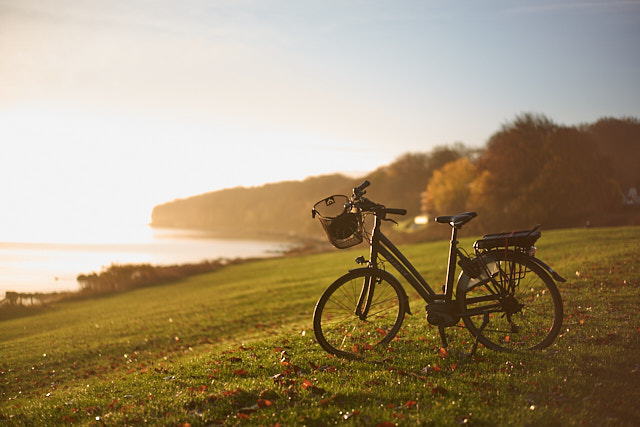 It doesn't take a camera to see this. But only with a camera can you preserve and share what you saw. Leica M10-P with Leica 50mm Summilux-M ASPH F/1.4. © Thorsten von Overgaard.
When you "see an image", you of course want to take it! It's a great idea to always wear a camera. To always have a camera across the chest that is ready without lens cap, that is ready with a light touch of a finger to wake it up.
But in case that is too complicated, you can simply use your eyes every day, all the time. This is dry shooting, which is simply using your eyes without a camera.
You sit at a café table and you notice a small vase with flowers in the window, and how isolated and clean they look.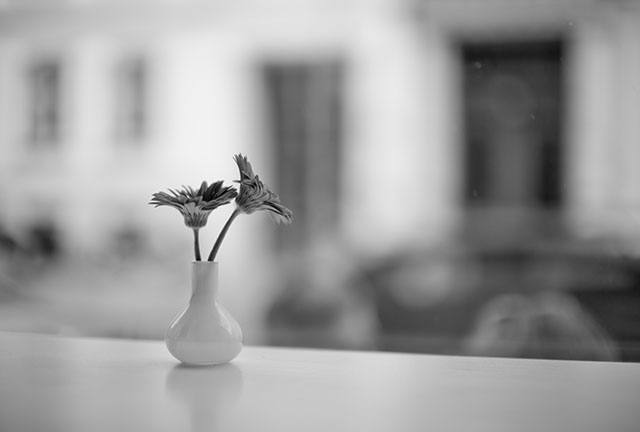 Flowers in Berlin. Leica M 246 Monochrom with Leica 50mm f/2.0. © Thorsten von Overgaard.
You sit in your car and wait for red light and notice that from this angle you can see all the way up the street. When someone walks over the street it sort of looks interesting.



When you look for a parking space or which road to turn right on, you actually seldom saw the street, those buildings, the light and the people. Wearing a camera will make you notice things that are obviously there … you just never looked. San Francisco. © Thorsten von Overgaard.
As you sit there and look with your eyes, you start noticing things that have always been there. You just never really saw them this way.
That is dry shooting in the digital age. (In the film days dry shooting would be using the camera without the expensive film, just like you can train with a rifle by dry firing without any ammunition).
When you are waiting in line you notice how a small sunburst hits the side of a person's face and makes his glasses and eyes look interesting.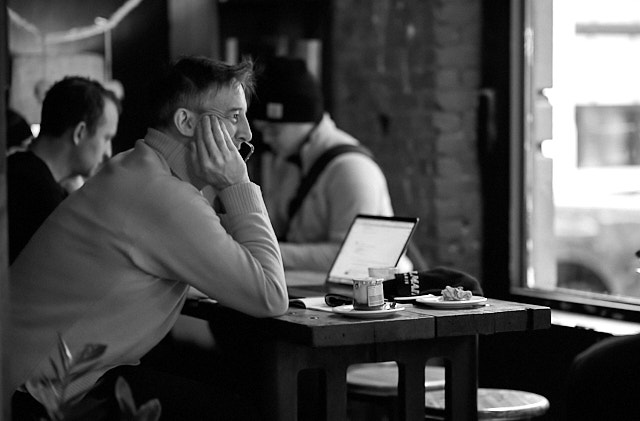 Nice light in a cafe in New York. Leica M10-P with Leica 90mm Summilux-M f/1.5. © Thorsten von Overgaard.

Eventually you will see that you actually do need your camera much more often than you think.
Photographing is something we do when we are busy living.
But often the world and opportunities are best seen without a camera and complicated settings in front of the face.
After all, you make the photographs, so the better you become seeing the photos, the better you may capture them.
You must train to see.
You make the photos, not the camera.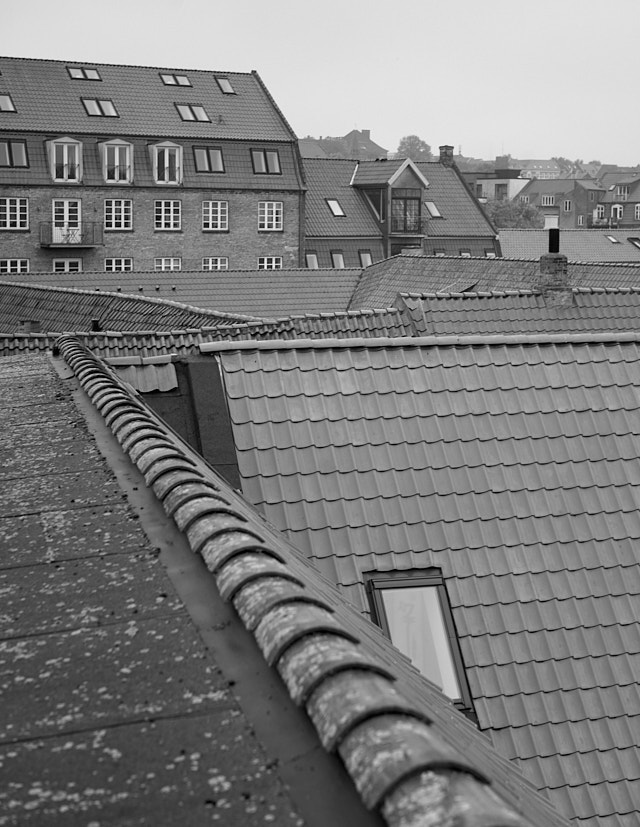 Above the rooftops in Aarhus, Denmark. Leica M10-P with Leica 50mm Summilux-M ASPH f/1.4. © Thorsten von Overgaard.

To be continued
I hope you enjoyed today's Story Behind That Picture. As always, feel free to email me with questions, ideas, sugegstions and comment.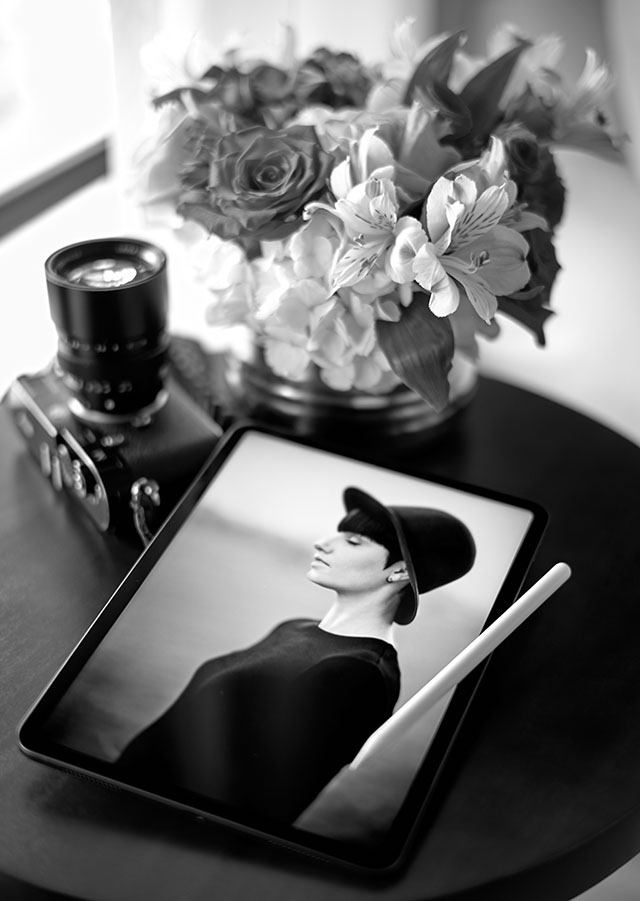 Join my extension course for more inspiration and to learn the technical skills of photography.
New eBook from Thorsten Overgaard:

"The Portrait Book
– How to Make People Look Beautiful"

"Love the book.
Very insightful and very well done"

"You are my favorite author"

Questions answered in this new eBook:
- What's the secret behind Mona Lisa?
- How do you make anybody look beautiful?
- What is the right timing for portraits?
- What do you say to the people?
- How to photograph your spouse?
- How to edit portraits?
- What is the one right thing in all portraits?
- How to do research for portraits?
- What is the secret to light in portraits?
- Which lens to use for portraits?
- What is the composition rules for portraits?
- How to photograph children?
- Who should I photograph?
- How to do street portraits?
- and more...

Buy Now. Instant Delivery.
Only $298.00
578 pages.
Released April 5, 2020

#1905-0119

100% satisfaction or money back.