By: Thorsten Overgaard. December 5, 2015. Edited November 3, 2021.
We made $10,000 for the children of Cambodia on the opening night of my exhibition in the Leica Gallery Singapore which was also the best-selling ever in the gallery history with a crowd of photo enthusiasts packed from wall-to-wall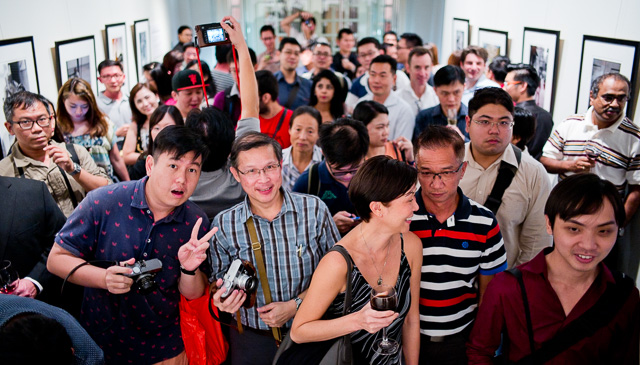 Exhibition von Overgaard opening night in the Leica Gallery Singapore.
I'm proud to say that the exhibition was already the most selling photo exhibition in the history of the Leica Gallery Singapore already before the opening night had ended.
Thanks to the enthusiastic crowd there was sold for $10,000 signed prints and all proceedings went to the children of Cambodia through Caring for Cambodia.
Present was the Singapore president of Caring for Cambodia, Ms. Tracy Dowell who told how buying one print for $500 will keep one child in school for 2.5 years and also give that child two meals a day so they can stay energetic and awake during their school life.
Ms. Tracy Dowell also told how $1,500 will supply a water pump that supply a village with fresh water for many years without further energy or maintenance required. "Feeding a school kid in Cambodia is $30 a year!" I tell my own children, "that is three drinks from Starbucks" she told the cheering crowd.
As topping of the cake, all children gets a school uniform which is almost as significant in their life's as a crowning of a king.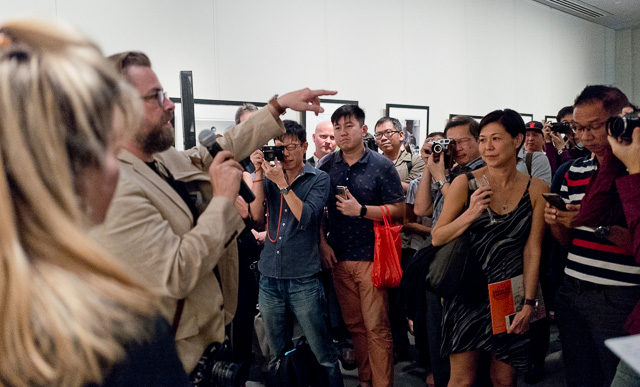 Ms. Tracy Dowell and Thorsten Overgaard presenting the 14 prints in the gallery and the story behind them.
A Ray of Mr. Tan
Apart from the many supporters who bought signed prints on the opening night, the hero of the evening was none other than store manager of Leica Store Raffles, Mr. Ray Tan who lead the sale of signed prints and made a very personal plea to support the children of Cambodia. And Leica Camera Singapore also bought two prints for them self!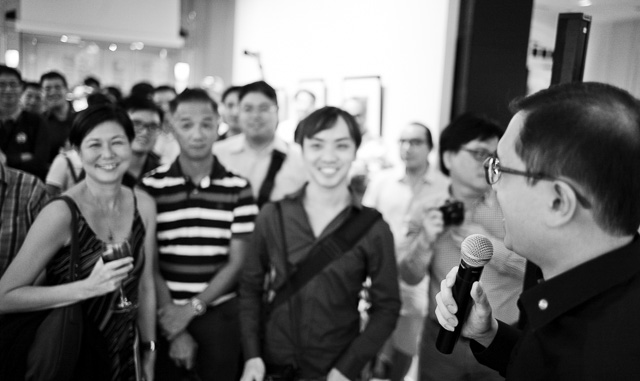 The hero of the day, Leica Store Manager Mr. Ray Tan making sure everybody gets home with a print in support of the children of Cambodia!
Support the cause
Besides looking pretty on a wall, each print also symbolizes 2.5 years of school and food paid for, for one child in Cambodia (or 7.5 years - a whole school life for a child - if you buy the large, signed and limited print!).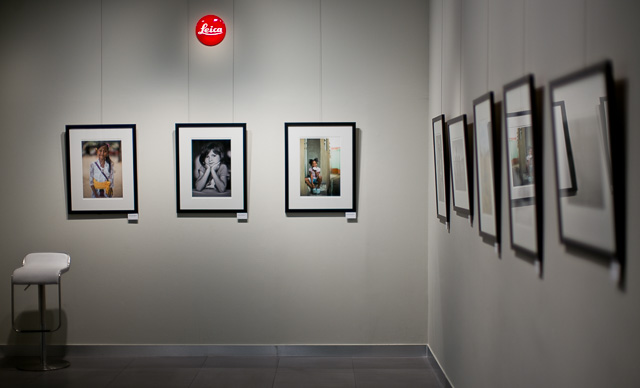 The Leica Gallery Singapore at the Raffles.
Thank you!
Thank you in advance, and also a big thank you to CEO of Leica Camera Pacific Asia Mr. Sunil Kaul and Store Manager Mr. Ray Tan and their staff of Leica Asia. Their support to this unique event and project is much appreciated! Please buy a lot of Leica cameras from them!
Also a big thank you to Caring for Cambodia and board member Ms. Elizabeth Cowle who originally todl me about the project when she did my workshop in Paris.
Buy the new eBook
"A Little Book on Photography"
by Thorsten von Overgaard

Order now - Instant delivery.

★ ★ ★ ★ ★ ★

It's a humorous understatement to call this
new eBook by Thorsten Overgaard for
"A Little Book on Photography".
It's a grand book, a history lesson, life experience, a biography and poetry book and brilliant photo book!
All in one beautiful package of 180 pages
to fire you up and get you to love
photography ... unconditionally!

"A Little Book on Photography"
eBook for computer, Kindle and iPad.
New release March 2017.
Intro price only $47 - 180 pages.

Buy Now

Instant Delivery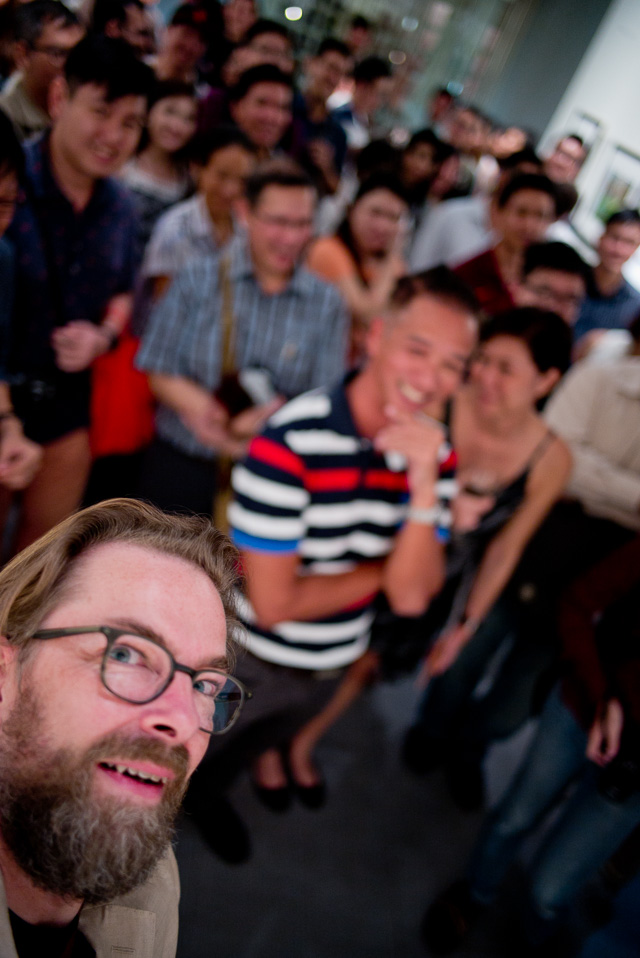 A selfie with the crowd at the Exhibition Von Overgaard opening. Leica M 240 with Leica 28mm Summilux-M ASPH f/1.4