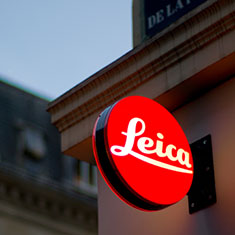 LEItz CAmera = LEICA
Founded 1849 in Wetzlar, Germany.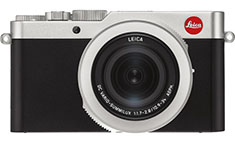 Leica D-Lux 7 silver (2019) $1,395.00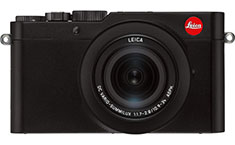 Leica D-Lux 7 black (2020) $1,195.00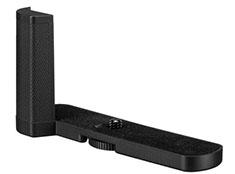 Leica D-Lux 7 handgrip acessory $165.00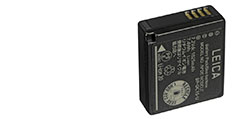 Leica D-Lux 7 spare battery $135.00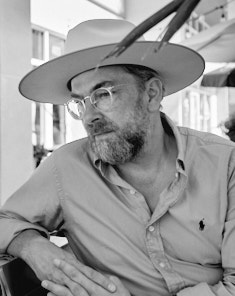 Thorsten von Overgaard photographed by Layla Bego with Leica D-Lux 7
Thorsten von Overgaard is a Danish born multiple award-winning AP photographer, known for his writings about photography and Leica cameras. He travels to more than 25 countries a year, photographing and teaching workshops which cater to Leica enthusiasts. Some photos are available as signed editions via galleries or online. For specific photography needs, contact Thorsten Overgaard via e-mail.
You can follow him at his television channel magicoflight.tv and his on-line classroom at overgaard.com
Feel free to e-mail to thorsten@overgaard.dk for
advice, ideas or improvements.


Also visit:
Overgaard Photography Workshops
Von Overgaard Gallery Store
Ventilated Shades by Overgaaard
Leather Camera Straps
Camea Bags
Calfskin Camera Pouches
iPad and Computer Clutches
Leather Writing Pads
Books by Thorsten Overgaard
Street Photography Masterclass
Leica Definitions
Leica History
Leica Lens Compendium
Leica Camera Compendium
Leica 21mm Super-Elmar-M ASPH f/3.4
Leica 21mm Super-Angulon f/3.4
Leica 21mm Summilux-M ASPH f/1.4
Leica 28mm Summilux-M ASPH f/1.4
Leica 35mm Summilux-M ASPH f/1.4
Leica 35mm Summicron-M ASPH f/2.0
Leica 40mm Summicron-C f/2.0
Leica 50mm Noctilux-M ASPH f/0.95
Leica 50mm APO-Summicron-M f/2.0
Leica 50mm Summicron-M f/2.0
Leica 50mm Summilux-M ASPH f/1.4
7artisans 50mm f/1.1
Leica 75mm Summilux-M f/1.4
Leica 75mm Noctilux-M ASPH f/1.25
7artisans 75mm f/1.25
Leica 90mm Summicron-M ASPH f/2.0
Leica 90mm Summilux f/1.5
Leica 35-70mm Vario-Elmarit-R f/2.8
Leitz Cine lenses
Leica Digilux 2
Leica M10
Leica M10-P
Leica M10-R
Leica M10-D
Pixii Digital Rangefinder
Leica M9, M9-P and Leica ME
Leica M 240
Leica M 240 for video
Leica M 262
Leica M-D 262
Leica M Monochrom
Leica M 246 Monochrom
Leica SL
Leica SL2
Panasonic Lumix S1R
Leica R9 dSLR
Leica Q
Leica Q2
Leica CL
Leica TL2
Leica Sofort
Leica S digital medium format
Leica X
Leica D-Lux
Leica C-Lux
Leica V-Lux
Leica Digilux
Leica Digilux 1
Leica Digilux Zoom
Leica Digilux 4.3
Leica Digilux 3
Light metering
White Balance for More Beauty
Color Meters
Screen Calibration
Which computer to get
Sync'ing photo archive to iPhone
Lightroom Survival Kit
Lightroom Presets by Overgaard
Capture One Survival Kit
Capture One Styles by Overgaard
Signed Original Prints by von Overgaard
The Story Behind That Picture
"On The Road With von Overgaard"

Von Overgaard Masterclasses:
M10 / M9 / M240 / Q / Q2 / TL2 /




Join a Thorsten Overgaard
Photography Workshop

I am in constant orbit teaching
Leica and photography workshops.

Most people prefer to explore a
new place when doing my workshop.
30% of my students are women.
35% of my students dotwo or more workshops.
95% are Leica users.
Age range is from 15 to 87 years
with the majority in the 30-55 range.
Skill level ranges from two weeks
to a lifetime of experience.
97% use a digital camera.
100% of my workshop graduates photograph more after a workshop.


I would love to see you in one!
Click to see the calendar.

St. Louis
Chicago
Montreal
Québec
Seoul
Venice
Wetzlar
Mallorca
Madrid
Cannes
Reykjavik
Portugal
Roadtrip USA
Milano

Buy eBooks by
Thorsten Overgaard




Preorder:
Leica Q2
Know-All eBook

The Portrait Book
How to Make People Beautifu
Aoril 5, 2020:
Extension Courses

Lightroom
Survival Kit

Capture One Survival Kit
Video classes
Street Photo
Masterclass

Lightroom Presets

201 Lightroom Presets
+ 4 Export Presets
Capture One Styles:

17 Capture One Styles