The "Always Wear a Camera" Calfskin Document Carry-On
Instead of trying to organize you to put order in your things, we decided to make a thing so flexible you can be disorganized in style.
This "Document Carry-On" literally is the essence of simplicity. It is capable of holding your things together in so many ways you may wonder how you ever lived without one.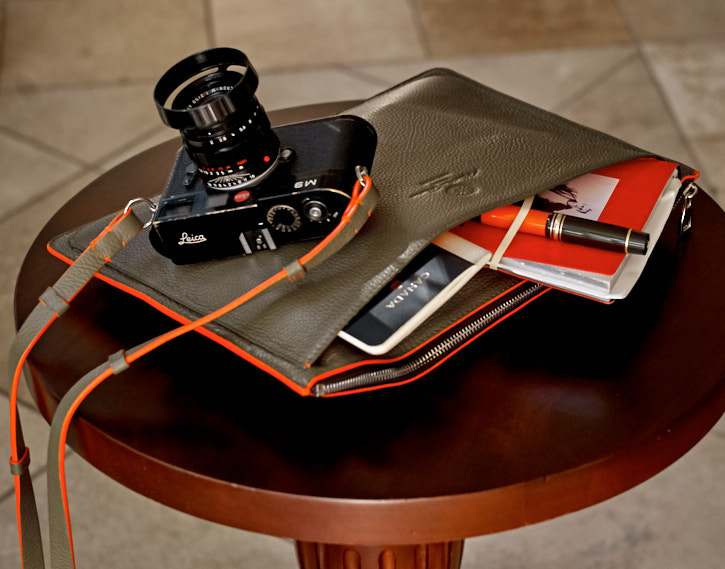 The Document Carry-On in Safari Green for iPad Pro and all the other stuff.
Everything must go
Notebooks, pens, xerox copies, chewing gum, smartphone, SD cards and a good read ... Throw it all into the Document Carry-On and you look stylishly organized. Great for keeping things together at home or in the office from meeting to meeting. Throw the whole Document Carry-On into a bag, suitcase or backpack when traveling.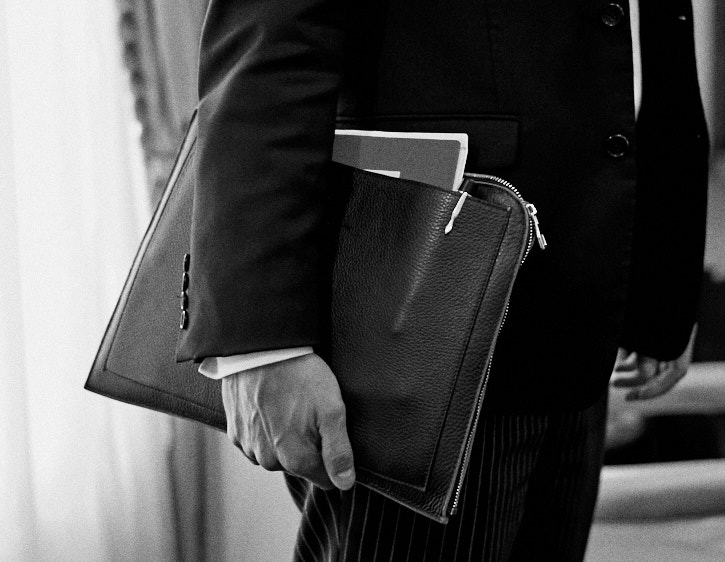 A stylish mess
Never has a mess looked more interesting and stylish. The Document Carry-On will transform a lawyer to a creative, and any messy person look like an orderly and stylish person who know what he is doing.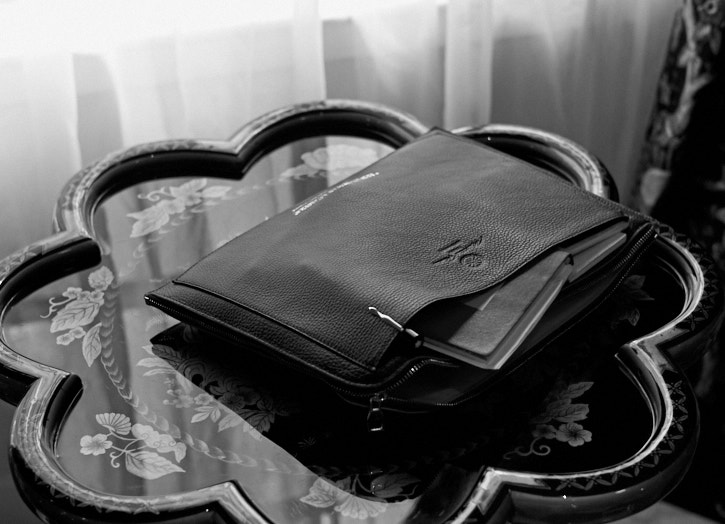 The Document Carry-On in black for MacBook Pro and all the other stuff.
A computer sleeve
For some, it's a computer sleeve. But then you discover how much more it holds - and how much more you need to bring. Charger, a notebook, paper and a pen, phone and cables. That's when you realize you need the Document Carry-On, and you want to bring it even when you don't want to bring your iPad or computer.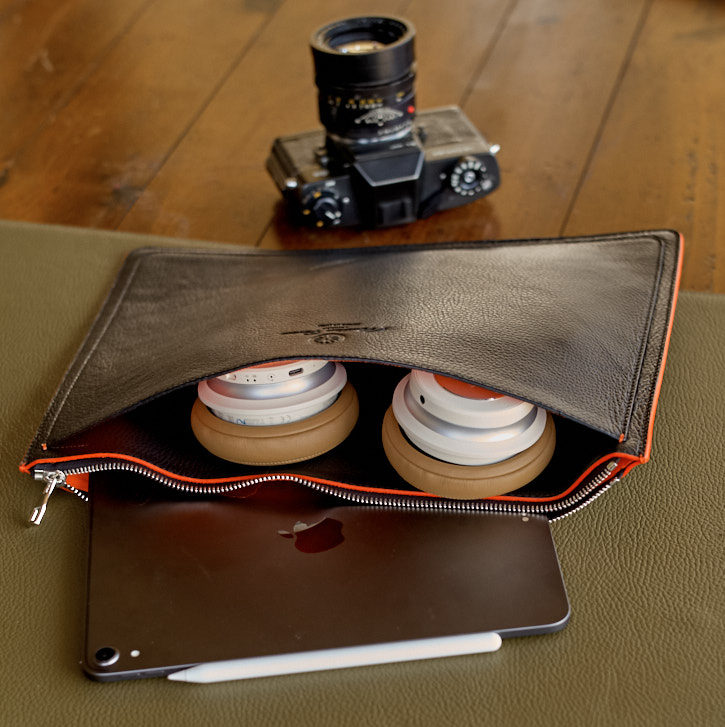 The Document Carry-On in black for iPad and more. Here seen with the small iPad Pro.
I like simplicity
How to organize things without getting organized by a bag? That was the quest I wanted to solve with this stylish hand-made Document Carry-On. You have a handful of things, and sometimes a little more. You could just carry it in your hands, or you could put it in a bag that is too big for the task.
Hence the Document Carry-On became the organizer you didn't really need, but once you have it, you wonder how you did it before.