A letter from Thorsten Overgaard
Today is a good day to send a friendly thought to people you don't know, in places you've never been. It turns out we all live on the same planet, and in a week we all face a new beginning when 2023 is upon us.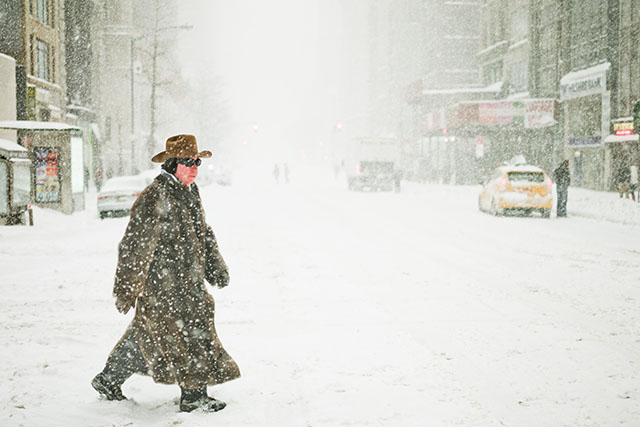 New York is -14 C today (7 F). © Thorsten Overgaard.
So different, yet one mankind
Even on a significant day as today where you would think we are all on the same page, all you got to do is to look at the weather to realize other people may experience things differently. As an example, New York is -14 C (7 F), Chicago is -24 C (-11 F), Copenhagen is -1 C (34 F), Havana is +18 C (65 F) and Melbourne is +30 C (86 F).
The entitled citizen

You are special. In fact, we all are. One of the things I've learned through teaching workshops to thousands of people all over the world is that we all see the world different. This is why, when you pick up a camera, a pen and paper, a movie camera, or a canvas and a brush - what you will be making with it will be different and valuable for others to experience. Because it offers a new viewpoint.
The sum of all of us is what make the world what it is. So much more difficult to understand how in recent years, the idea of "us and them" even bacame part of the mindset. As if there was only two ways of doing it right. And yes, it's not that isolation of people have bettered this, on the contrary it becomes very easy to be the only right person in the room when there are nobody else there.
In 2023, one of my goals is to listen to others, try to understand their viewpoint and their world, before I enforce my way as the only right way. If I am so right about everything, maybe I can afford to be quiet for a moment and listen to others.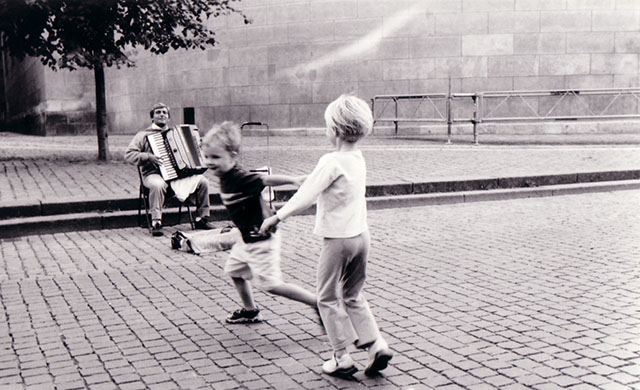 My two oldest kids, the twins, dancing in the streets of Copenhagen in 2001
Love and help children
My two oldest children are 26 this year (they're twins, 14 minutes apart), and in 2022 they advanced in their lives that made me realize that in many ways, they are smarter than me.
When they were 6 years old and sitting in the back of the car, I told them to be quiet so I could concentrate on driving and figuring out whatever it was I was trying to figure out in that moment.
After a moment of silence, my daughter said, "When we get big and you get small, we get to decide".
This time seem to have come.
We can read in history books about the past, but to see what the future will be like, all we have to do is to look at the children we raise. Whatever we teach them, or don't teach them, that will be the building block of the future society.
In 2023 I will spend less time telling others why they should think like me and instead assist others to think for themselves and believe in themselves.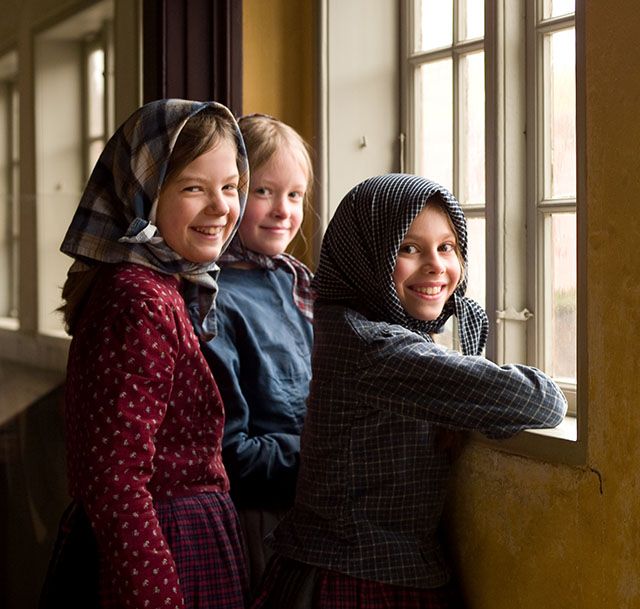 Some children I photographer in Denmark in 2009, dressed up as children of 1864 for a school day to learn about the past. By now, they might have grown to be parents themselves. © Thorsten Overgaard.
"Do better work"
One of the things I learned in 2022 was from Riff, who's a 80 year old workshop student of mine who have had a long career in television and theatre. When asked, "If you did it again, would you do anything different?" his answer was, "Yes. I would do better work".
That is an advice that resonates.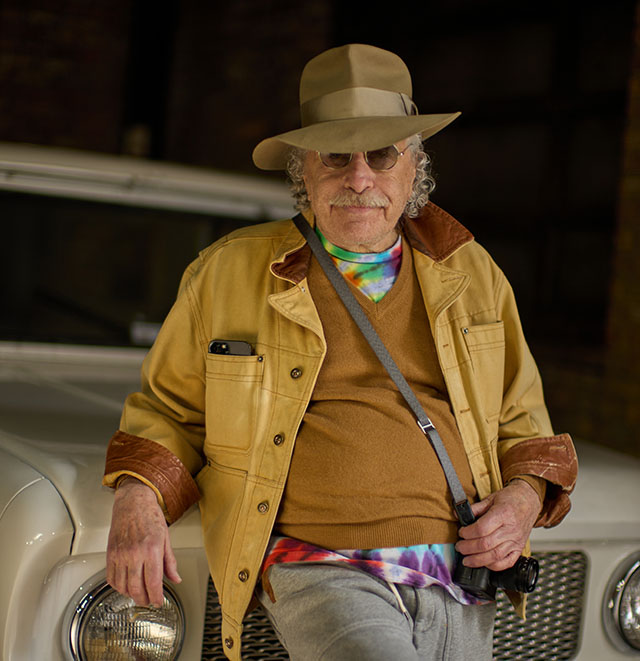 Riff: "Do better work". © Thorsten Overgaard.
"Do it together"
Another thing I learned in 2022 was as recent as two weeks ago in Seattle where Mr. and Mrs. Delany attended with each their Leica. She is a painter and he has a long career as a manager of a large corporation, always traveling and working a lot. They told me that they decided that whichever hobbies they choose, it can only be hobbies they can do together. It's very simple, there are many things you can do, and in this case golf wasn't one of them, but photography is.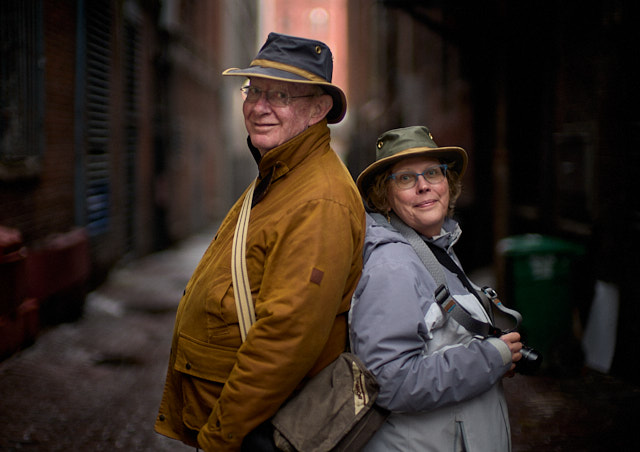 Mr. and Mrs. Delany joined the Overgaard Leica Q Workshop. They both use Leica Q2, the husband a color version and the wife a Leica Q2 Monochrom version. But most importantly, they do photography together and have a rule that they do hobbies, they can do together. Good lesson. © Thorsten Overgaard.
"The older I get the more I realize everything is true"
The third thing which I will share with you, was a line one of my workshop students in Lisbon, said: "The older I get the more I realize everything is true". The room went quiet for a moment, then we all busted out in laughter.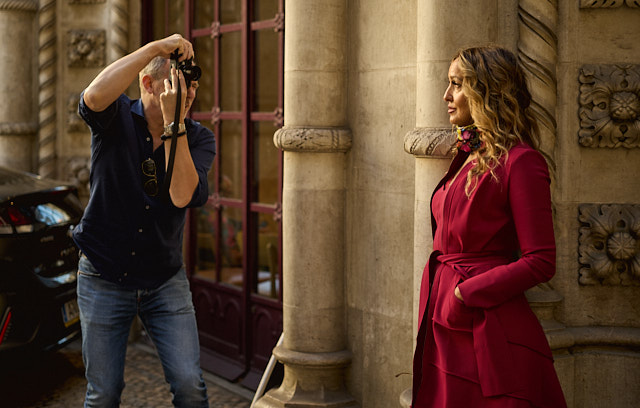 Kim doing portraits in the Lisbon workshop. "The older I get the more I realize everything is true" was a life lesson he shared with me, and now I share it with you. © Thorsten Overgaard.
See you in 2023
Maybe it is as simple as that. Everything is true. Think about it.
Happy holidays, and hope to see you in 2023


/Thorsten Overgaard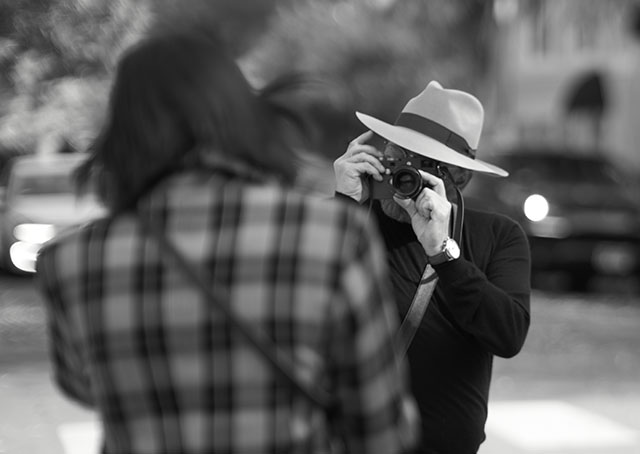 Thorsten von Overgaard photographing in Chicago. © Layla Bego.
More to come
Bon voyage with it all. Sign up for the newsletter to stay in the know. As always, feel free to email me with suggestions, questions and ideas.
/Thorsten Overgaard