By: Thorsten Overgaard. November 27, 2019.
If you have a good eye for them, they're easy to spot. The best-selling authors usually arrive in the café by early morning and sit down to work. I've photographed a few of them.
They arrive around seven in the morning and sit in a corner with a wall behind them, from where they have a good overview. No way of sneaking up from behind and seeing what they're working on.
There's the author in Los Angeles who comes down from her mansion in the Hollywood Hills above Sunset Blvd and sits in the café on Fairfax Ave. She has it all worked out with a laptop stand, a paper bag with lunch, and a scarf to keep her warm under the freezing air condition.
She sits and work for some hours with her reading glasses, focused on the screen and seldom looking up other than an occasional stare out into nowhere to find inspiration for the next paragraph.
You can't tell if she's homeless or just doesn't care. But after some hours her driver picks her up and she goes home.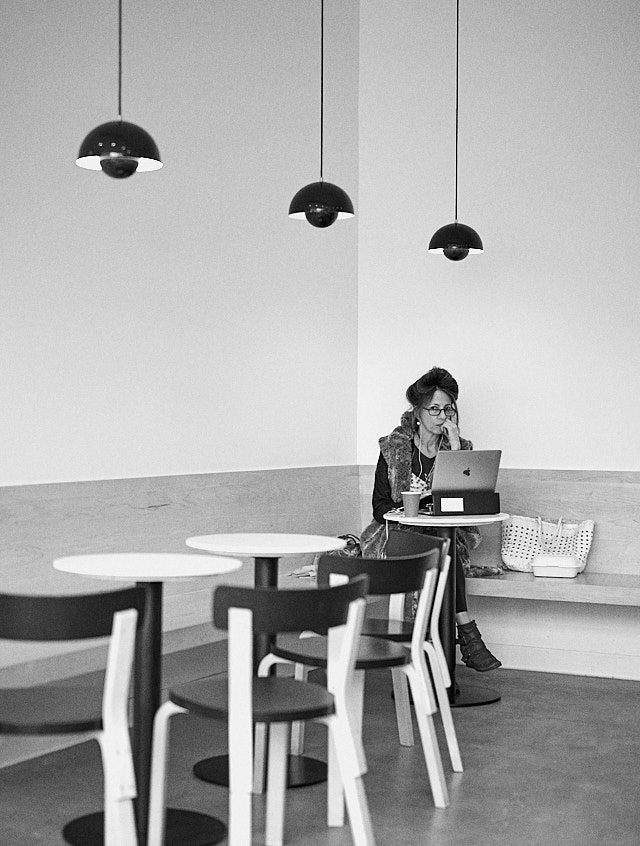 On the other side of the world in Paris, also around 7:00am, comes another best-selling author slowly making her way into Le Dome on the corner of Boulevard du Montparnasse and Rue Delambre. She walks slowly, with headphones on. The few people up at this early hour hold onto their bags and prepare to give a defensive answer, should she ask for money. You would never know who she is, unless you observed closely.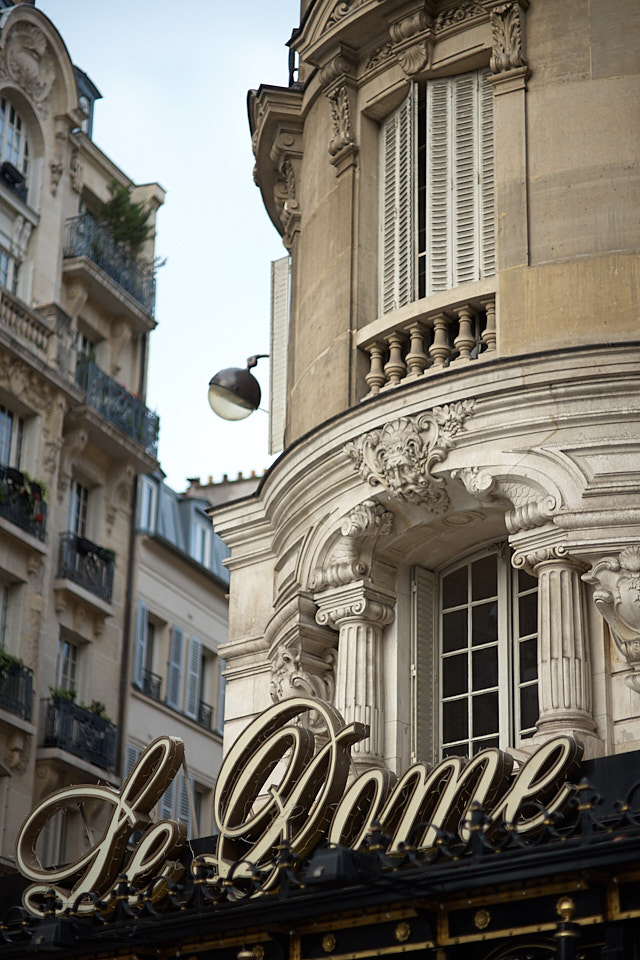 Le Dome in Paris used to be the place for Matisse, Henri Cartier-Bresson and other artists to meet and not work. Now an office for fiction writers.

As soon as she sits down, she's forgotten by all. She quietly unfolds her old computer and a notepad from her backpack in a remote corner with the wall behind her and the room in front of her.
She works slowly, still wearing her headphones. After some hours she walks home to her apartment where interior decorators are still working around the clock for this demanding, eccentric client.
If you have the eye, you spot them in cafes in Tokyo, Starbucks in Berlin and everywhere else.
Humble looking, successful authors you know by name but have never seen.
Alone, but never lonesome. They are not there for the coffee.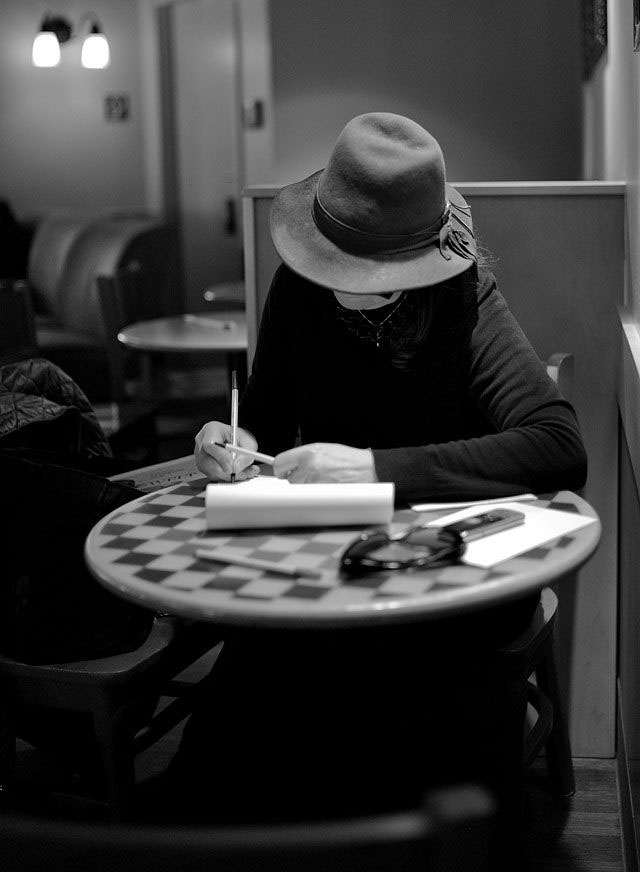 © Thorsten Overgaard

I recently spotted another in West Hollywood early one morning. I saw her immediately when I walked in. The choice of location with the back against the wall in the most remote location with the best view of the entire room. I felt how her eyes studied me from behind while I was ordering my coffee, a croissant with jam on the side and an avocado toast. For the first time, I felt I was being analyzed and cast into an unfolding story.
But when she walked by me outside later on, I asked her, "Are you writing a novel?" and she told me she was just writing an article for National Geographic about the Antarctic or some wine districts. The details fail me.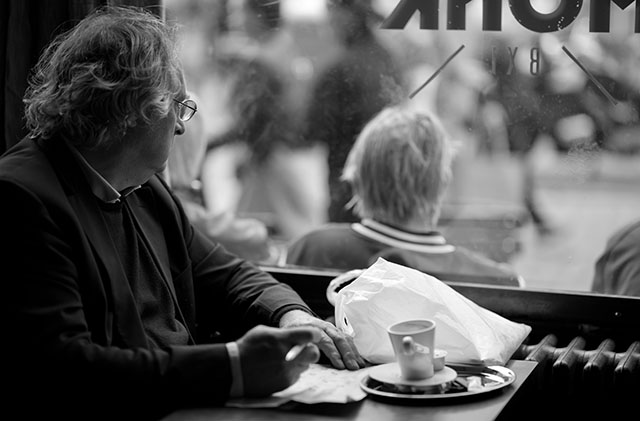 An author working on his next masterpiece in Brussels. © Thorsten Overgaard.

I still wonder if that was a cover story. After all, she is a writer, covering her tracks and writing plots out of fantasy. I feel assured I had been discovered that morning in Hollywood, not to be cast in a movie, but to inspire a person in a novel. I just hope it's a nice person.
You never know. But be assured that if you use your eyes, you will start seeing working authors everywhere.
Look for them early in the morning, the most remote spot in the place, and there they are, creating the stories we all read during dark winter evenings, on airplanes and on the beach.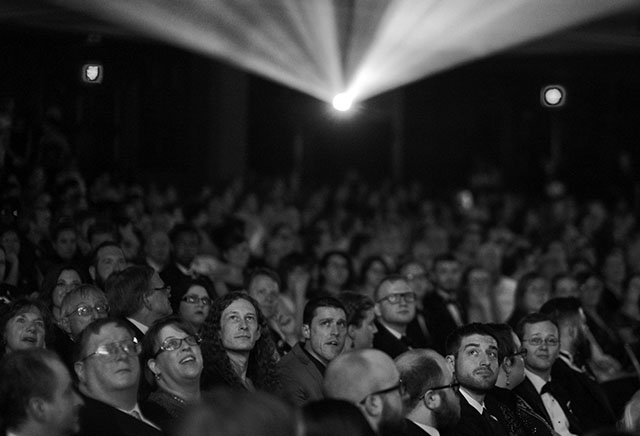 Novels written early morning in the café become movies, and you would never think you had witnessed the making of them.© Thorsten Overgaard.
More to come...
I hope you enjoyed today's (true) Story Behind That Picture. As always, feel free to email me with questions, ideas and suggestions.
Buy the new eBook
"Composition in Photography"
by Thorsten von Overgaard

Composition in Photography
- The Photographer as Storyteller

This book will inspire your photographic eye and make you wonder about all the possibilities you can now see.

In this exciting new book Thorsten Overgaard expands and simplifies the subject of composition. It's elevated from geometric patterns to actual storytelling by practical use of space, rhythm, time, colors, emotions and intuition in your photography.

- The Basics of Composition.
- Composition in the Third Dimension.
- Picture Stories.
- Accenturating with Light.
- Photograph as a Melody.
- Which lens are you?
- Fear of sharpness?.
- Vanishing Point.
- The most important
element of composition

- What is the unknown secret
why it is you mostly can't get
the Rule of Thirds to work?

- How does a camera see
differently than the eye?

- What does quantum physics and
photography have in common?

- What's the greatest adventure you can
set out on in photography these days?
- A Sense of Geometry.

Only $398.00.
Order now. Instant delivery.

864 pages. 550 Illustrations.

"It's your best work so far"

"I'm being gently led"

" I love this book!!!"

"The book is incredible"'

"It's like therapy for the human spirit."

"Beautiful and inspiring"

"Full of practical advice
and shared experience"

'I love how hands-on and
laid back Thorsten's witting style is"

"Inspiring"

"Intense and thought-provoking"

100% satisfaction of money back.