Leica X2 Digital Rangefinder Camera for Reportage
By: Thorsten Overgaard. May 2012. Updated November 11, 2019.
The Leica X2 was introduced in Berlin on May 10, 2012. Also read my aticle on the Leica X1 here.
For info on the Leica X Vario, have a look at the Leica Digilux 2 article with a comparison between the Leica X Vario and the Leica Digilux 2.
Black version 18450, Silver version 18452. Comes with Adobe Lightroom licence included in the price.
Link to Jono Slack's article "The Felix - Th Leica X2"
Link to my Leica X1 article
Link to the official Leica X2 brochure anno 2012
Link to Leica X2 technical data sheet
Link to Leica X2 users manual
Link to Leica X2 firmware update 1.1
Link to Leica X2 firmware updates
1The interesting things about it is the sensor size, the lens and the manual controls.
6.5 MP digital compact rangefinder-camera with a 36mm-equivalent 24mm Leica Elmarit ASPH f/2.8 lens (the sensor size is ASP why the 24mm "cropped" becomes a 36mm "full-frame." Auto focus area is from 60 cm to infinity 1 point focus, 16 points focusing, face detection focusing), in manual focus or macro mode from 30 cm to infinity.
ISO range from 100 to 12,500 ISO on a Kodak CMOS sensor. Shutter speed 30 seconds - 1/2000 second.
3 frames per second in JPG or DNG, or DNG and JPG at the same time (so you can shoot color DNG files and black and white JPG files at the same time).
Manual dials for shutter time and program mode. The circle on top, seen from front, is a pop-up flash.
There is a clear design-reference back to the 1908 original Leica is quite clear.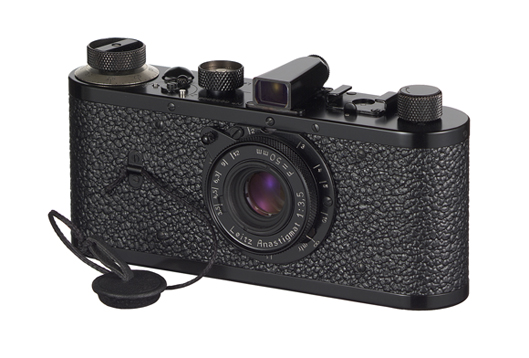 LEICA Oskar Barnack Edition Prototype 2 (this is the 2004 remake, limited edition)