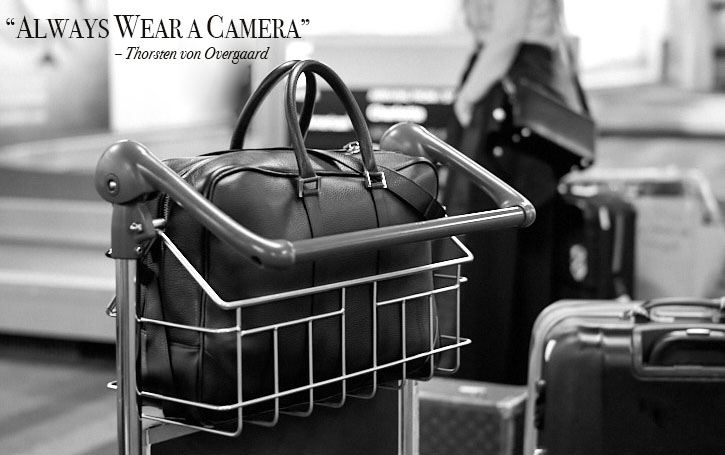 A travel bag, for cameras like the Leica SL and other SLR systems. Designed by Thorsten von Overgaard.
The Von Maxi SL Camera Bag Leica SL and dSLR cameras

The Von Camera Bag is a travel bag for dSLR systems like the Leica SL2, Hasselblad 907X, Hasselbad X1D, Canon R or Nikon Z, drawn in classic lines that reminds of travel in the Jet Age (1950's) when travel in style was the only way to travel.
This is the big brother of the now-classic The Von Camera Bag (made for the Leica M system). In an age where most camera bags cost from $40 - $300, this handmade wonder clearly is a renaissance statement of elegant simplicity and the utilization of the best artisans in the world. Borne out of generations of know-how, this is how well things can be made if you know how to, and there are no limits to perfection. "It's ready when it is right".
Travel with your own home, style and way of organizing in a miniature size that brings a smile to your face whenever your eye meet this state-of-the-art in any hotel room, car seat or airplane overhead compartment.
A few years ago I designed my first camera travel bag for the Leica M system, The Von Camera Bag, and this is the big brother made for slightly larger SLR camrea systems such as the Leica SL2. The simplicity is the same, it's about having it all organized and cared for, without cluttering the space. It's stylish - and built to last a lifetime.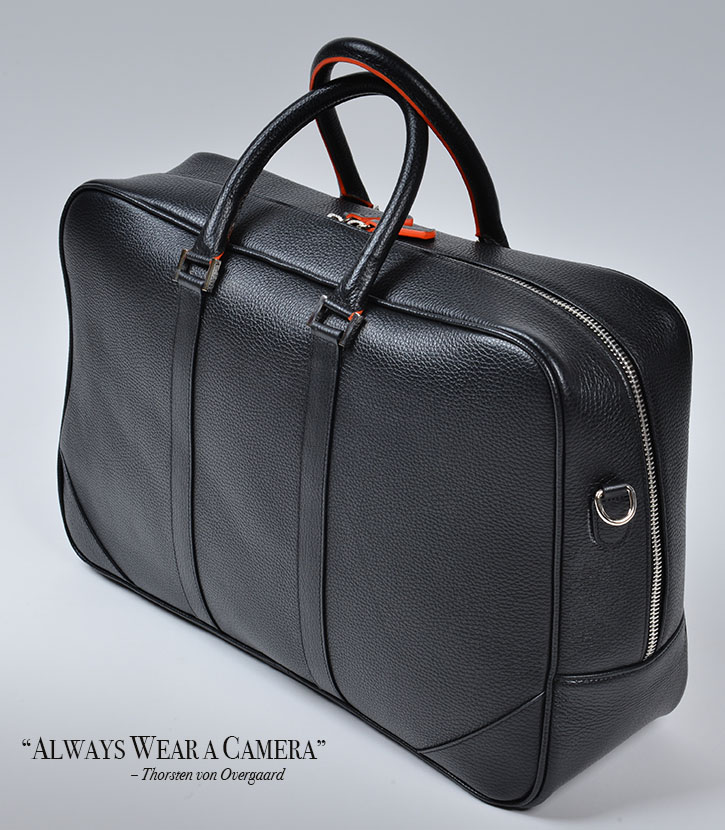 Tested for every-day use by myself over the course of two years, I know this bag does the job, has the right size, the right pockets and is built to be loved throughout a lifetime.
I like simple things
| | |
| --- | --- |
| | |
| | Our Italian artisans in Verona, Venica and Milano are part of family workshops which have been doing leather work for generations. |
The simpler it is, the harder it is to make. To obtain the exact design, style and usability I wanted, we had to continue to work on the details. "It's ready when it is right," was the slogan through countless prototypes, drawings and tests of "The Von" bag which was first introduced in 2017, and subsequently tested through my travel to more than 50 countries since.
In most product designs these days, there are a lot of useless things added which complicate, or there are ways of doing things the wrong way for the right reasons. Things are seldom put to test in the real world by the people the product was intended for.
The sole reason I make camera bags, desk blotters, camera straps and other products was always that I wanted something done in a certain way, and it didn't exist. So I had it made for me.
As a general rule, I want simplicity, and it has to have out-of-this-world quality at the same time. And if something is awesome and works, it has to last for a lifetime. That's the simple philosophy.