A travel bag, for photographers. Soft Italian leather on the outside, with orange edging, soft alcantara on the inside. Designed by Thorsten von Overgaard and Matteo Perin.

The Von "Cuba 55" Duffle Bag - A Weekend Travel Bag

The Cuba 55 is the bag that you don't need, but is handy to have. Sometimes you need to pack a bag to go somewhere, and that's what the Cuba 55 is made for.

A simple and flexible bag with attachable (and adjustable) shoulder strap made of the same soft Italian calfskin as the bag. The Cuba 55 is made in a quality to die for that will bring a smile to your face for many years to come.

As well-made and beautiful inside as outside, and with a zip pocket for the small bits and pieces.


The Von Cuba 55 in black is a flexible bag. Light-weight to take with you as extra bag, packs quite a lot in the 28 x 28 x 58 cm space it expands to. Very casual looking, understated perfection - and it gets better the more you use it!


The Havana Brown edition of The Von Cuba 55. The bag has four large pockets inside hat fits chargers, books, notebooks, iPad and similar items. These pockets are the same as in other The Von bags, which is flat pockets what doesn't take up space when not in use, but expands to hold whatever you need to keep in place.

I like simple things

| | |
| --- | --- |
| | |
| | Our Italian artisans in Verona, Venica and Milano are part of family workshops which have been doing leather work for generations. |

The simpler it is, the harder it is to make. To obtain the exact design, style and usability I wanted, we had to continue to work on the details. "It's ready when it is right," was the slogan through countless prototypes, drawings and tests of "The Von" bag which was first introduced in 2017, and subsequently tested through my travel to more than 50 countries since.

In most product designs these days, there are a lot of useless things added which complicate, or there are ways of doing things the wrong way for the right reasons. Things are seldom put to test in the real world by the people the product was intended for.

The sole reason I make camera bags, desk blotters, camera straps and other products was always that I wanted something done in a certain way, and it didn't exist. So I had it made for me. As a general rule, I want simplicity, and it has to have out-of-this-world quality at the same time. And if something is awesome and works, it has to last for a lifetime. That's the simple philosophy.
Add to Flipboard Magazine.
The Von Cuba 55 Travel Bag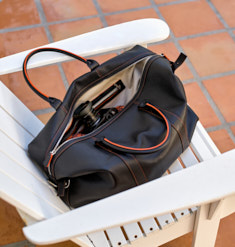 An elegant and simple bag for everyday needs and short trips away from home.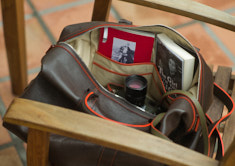 The Von Cuba 55 in Havana Brown.
Soft Italian calfskin with matching adjustable shoulder strap. One zipped compartment on the beautiful inside that is made of alcantara. With hand-painted orange edging to make it special, and "ALWAYS WEAR A CAMERA" stamped inside so as to whisper inspiration to you in the morning. That's all.
Dimensions and weight:
Size: 48 (W) x 28 (H) x 28 cm.
Size: 19 (W) x 11 (H) x 11 inches.
940g / 2.0 pound.
Strap width: 4cm/ 1.6 inches .
Strap is adjustable 49- 53 inches (126-135cm) in increments of 1.1 inches/2.8cm.

Black. Holds 37 liters of luggage
Buy now

The Cuba 55 Calfskin Photographers Weekend Bag

Ships immediately from USA or Europe to anywhere in the world.

#TheVonCuba55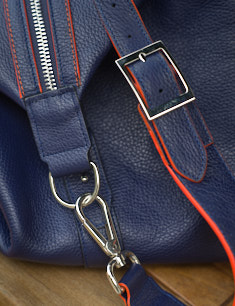 Berlin Blue
Other Bags:

The now-classic The Von is a carry-on bag for travel with 2-4 Leica M cameras and lenses.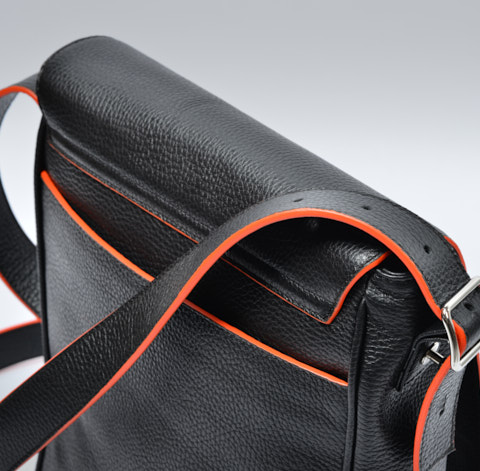 The Mini Messenger Walkabout Camera Bag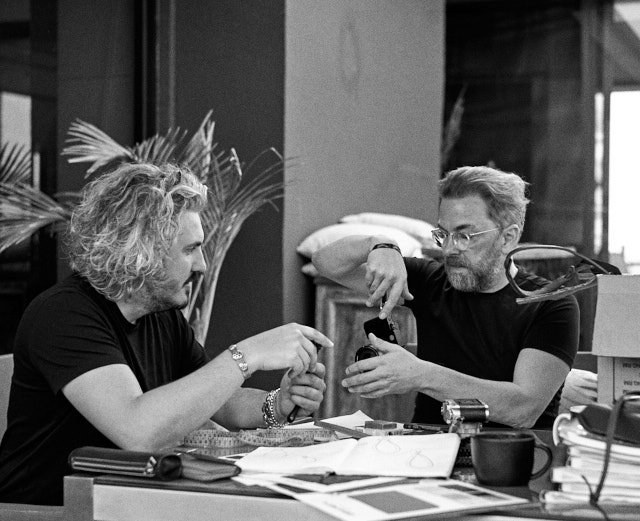 "It's ready when it is right" is our philosophy, and everything is made for me first, used for a long while, adjusted and used again, then put into production. When it's right, it's ready.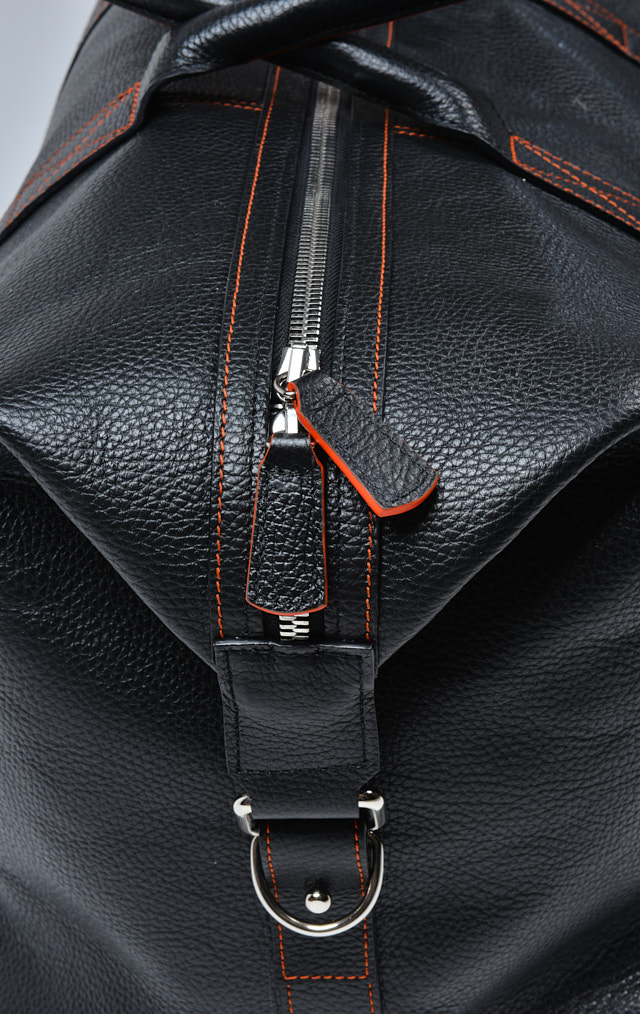 The zipper and metal parts are high quality, fitted together with artisan precision and elegant details as nine time handpainted edging and orange details.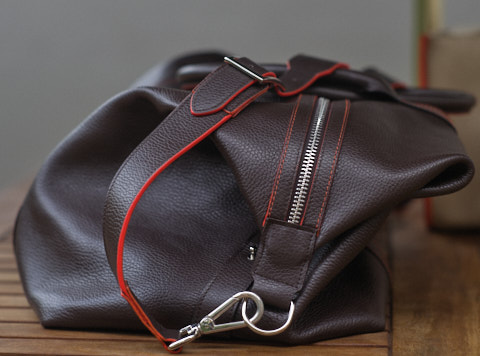 The Havana Brown edition of The Von Cuba 55. Here with the 4cm wide shoulder strap attached.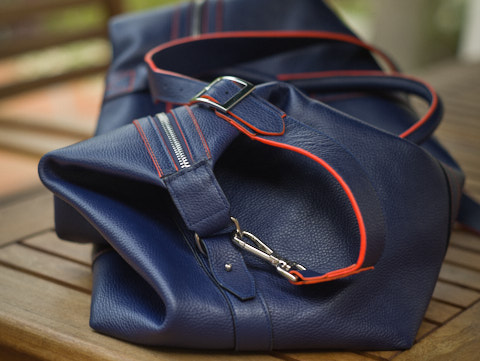 The Berlin Blue edition of The Von Cuba 55. Here with the 4cm wide shoulder strap attached.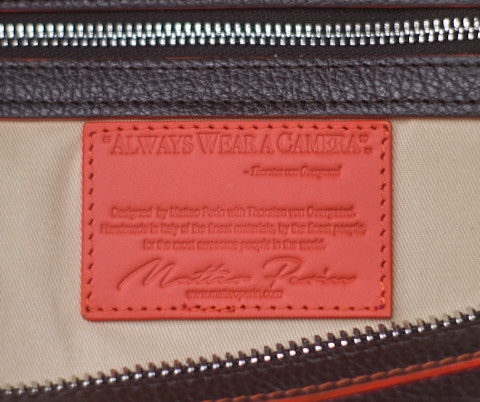 The Von Cuba 55 bag has an ALWAYS WEAR A CAMERA label inside to remind you to do so.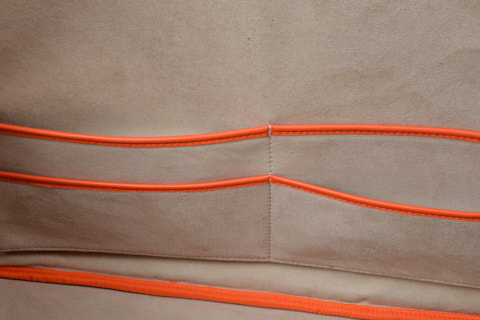 The Von Cuba 55 has four large pockets and one zipped department inside. The genius of the design means the pockets doesn't take up any space when not in use - yet they easily hold a charger, a book, a folded hat and similar each.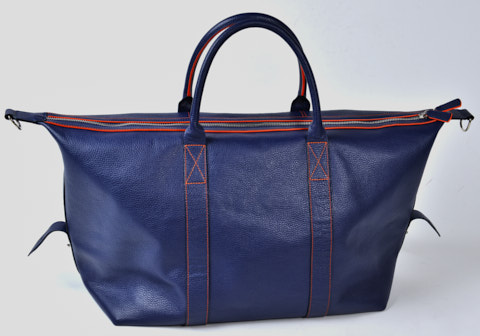 The Von Cuba 55 folds out to an expanded shopping bag or beach bag.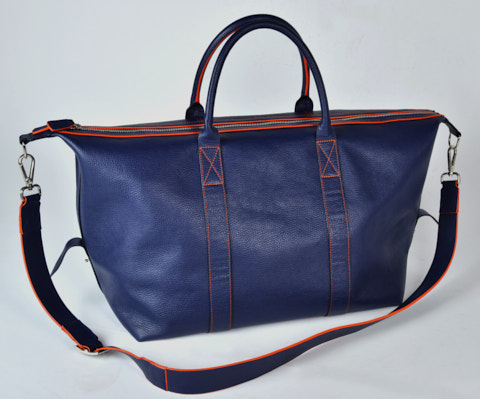 Berlin Blue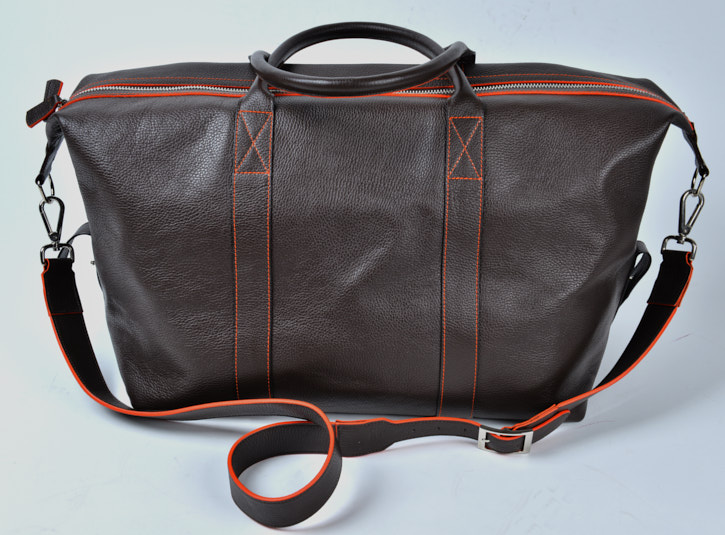 Havana Brown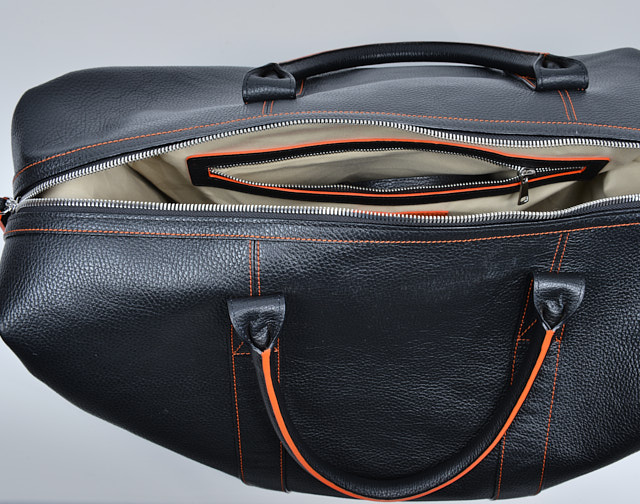 The inside is covered with alcantara and has one zipped pocket for the small things.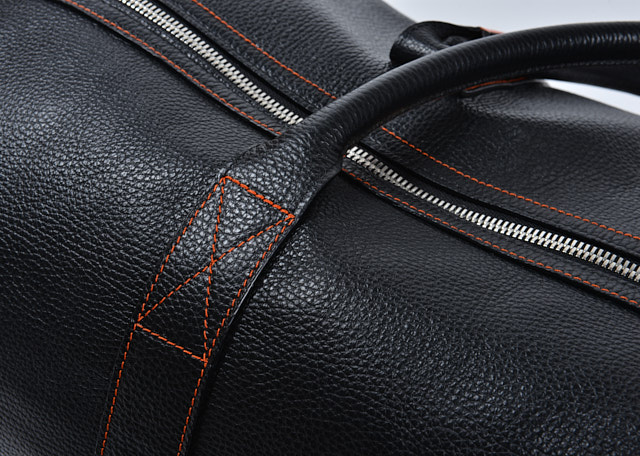 Orange handpainted edging on the leather, as well as orange lines for extra sophistication.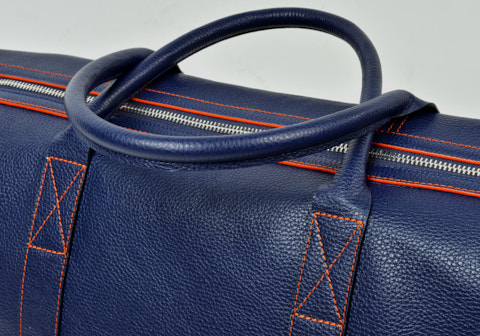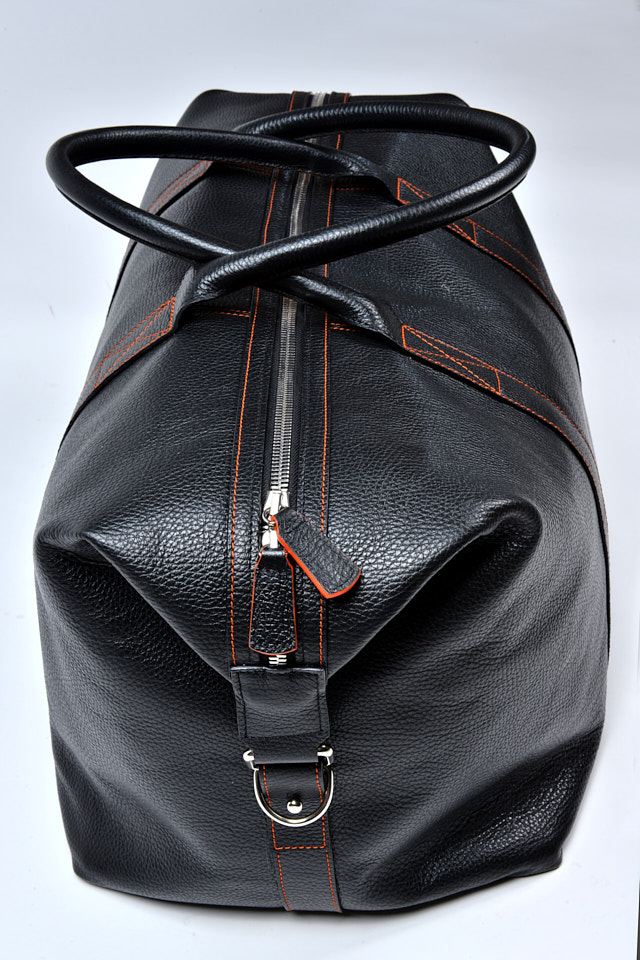 It's a delight to look at and to travel with. The more you use it, the better it gets.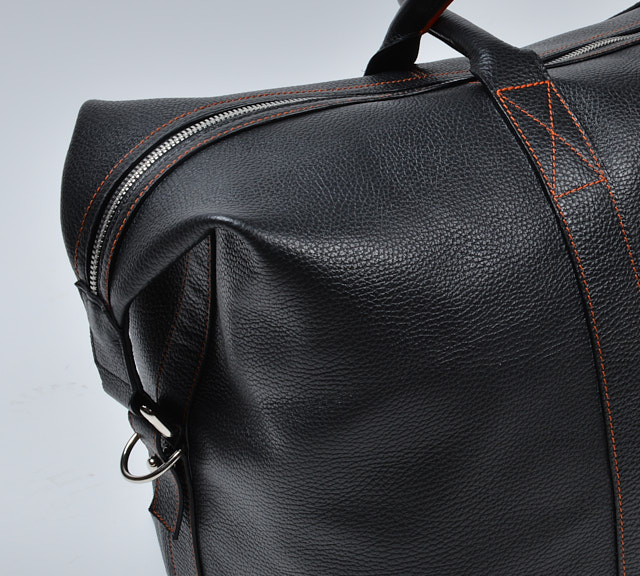 The metal lug for the shoulder strap also acts as closing mechanism of the zipper - you lock the zipper to each end when the bag is packed and you don't want it to open accidentially and don't want the stuff inside to move around.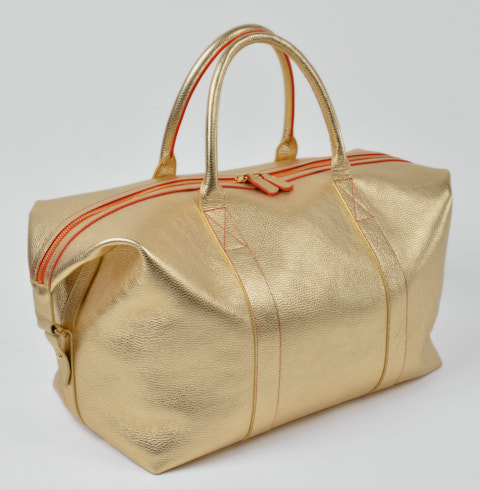 Special edition in gold.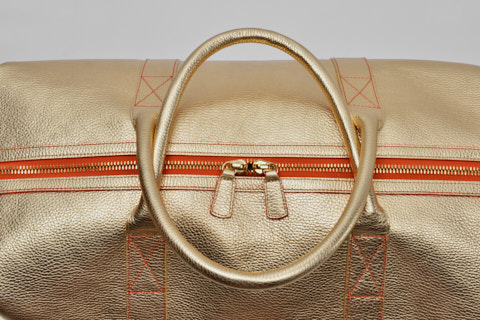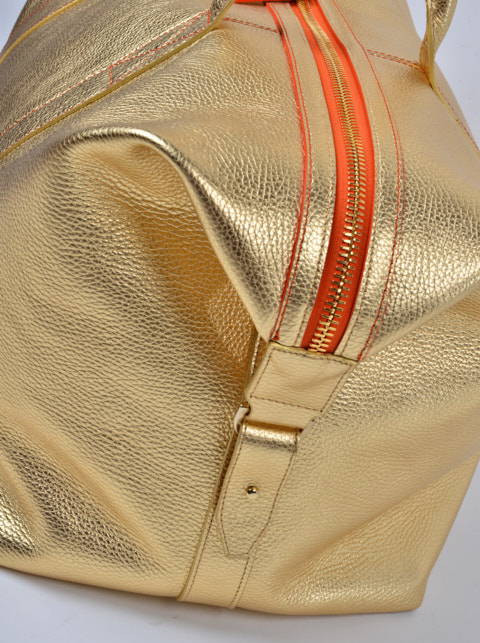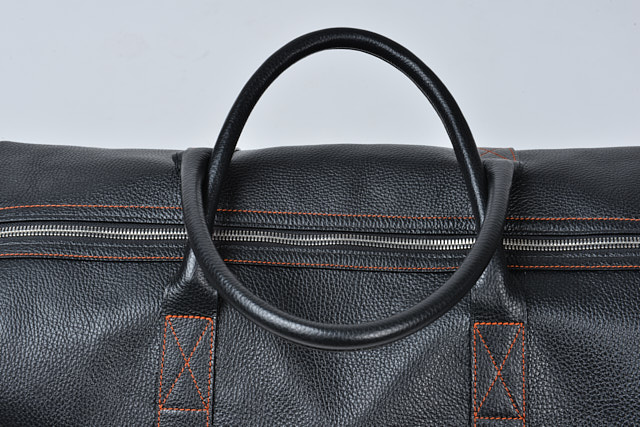 Hand-stitched handles in the exact size, made of soft Italian calfskin so it is comfortable carrying the bag in the classic way - in your hands.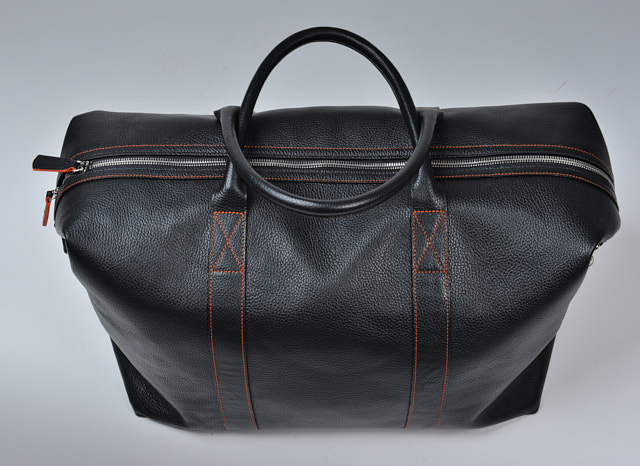 The Cuba 55 expands with the assignment. Lightweight bag with lots of space if you need it.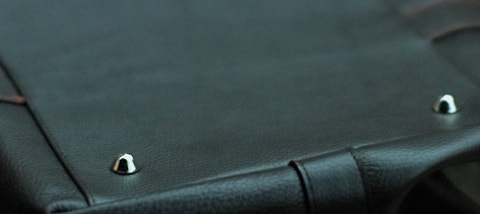 Metal studs in the bottom so you can park the bag.
Designed by
Matteo Perin and Thorsten Overgaard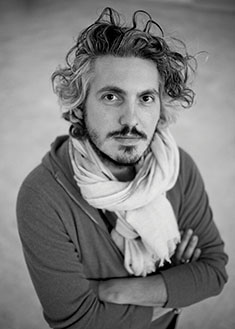 Matteo Perin lives on an airplane and serves clients around the world with custom-designed and one-of-a-kind jewelry, bags, clothing and interiors for houses, boats and airplanes. Together with Thorsten Overgaard he designs custom-made bags, camera straps, jackets, shoes and more which are also available as "Always Wear a Camera" ready-to-wear products.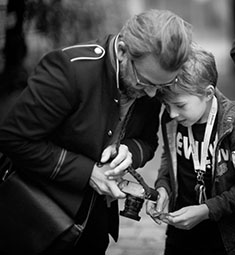 Thorsten Overgaard travels the world taking photographs, teaching photography and writing books. He enjoys well-designed and practical things, such as Leica cameras, and enjoys fashion. When he is not happy with what exists, he makes his own things with Matteo Perin. Designed by Matteo Perin with Thorsten von Overgaard.
Other stuff I made for myself, you can buy: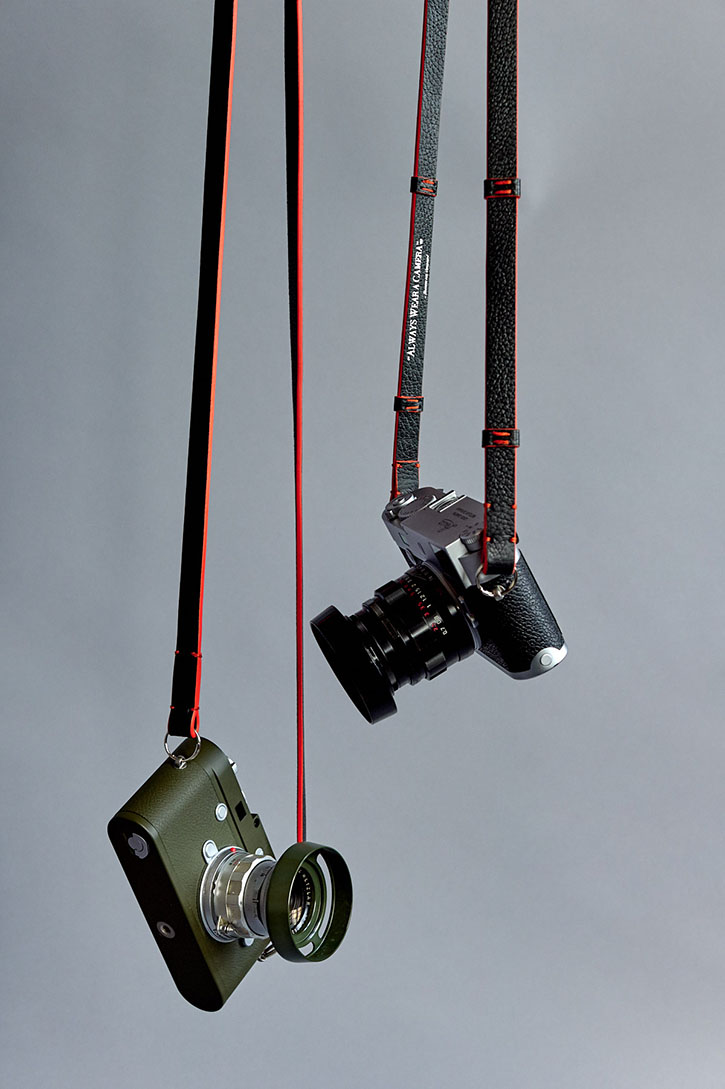 Leica M10-P Safari with "Yosemite" camera strap. Leica M10-P Silver with "Concorde" camera strap.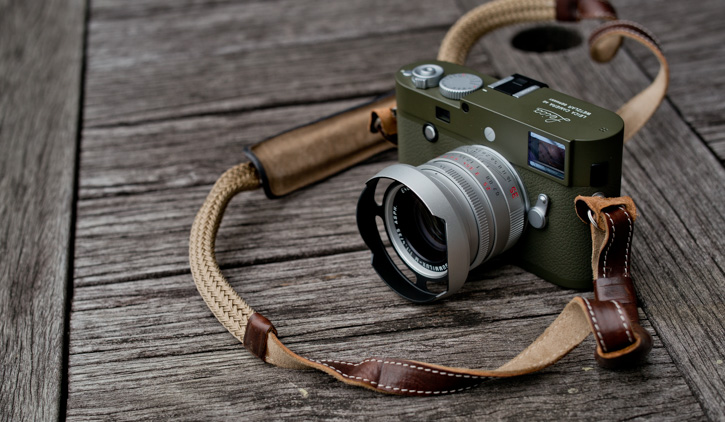 More great design: Also check out the ventilated shades for Leica and other lenses designed by Thorsten Overgaard here.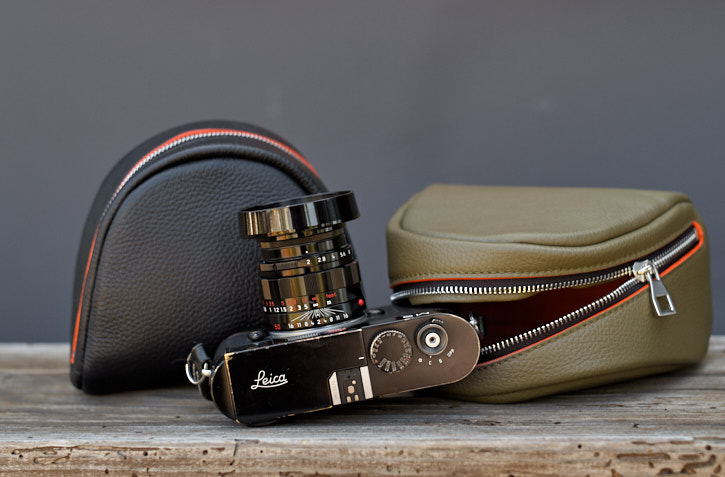 The Camera Pouch and Photography Acessories Pouch "ALWAYS WEAR A CAMERA" By Thorsten von Overgaard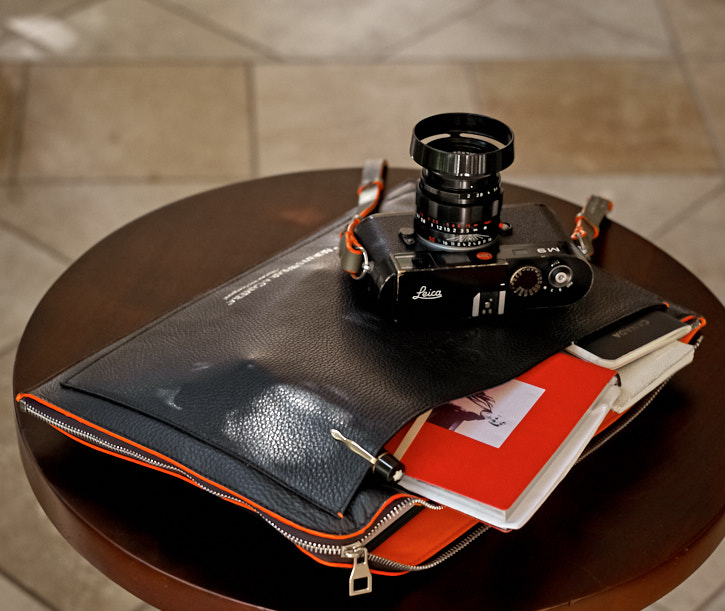 The "Always Wear a Camera" Calfskin Document Carry-On By Thorsten von Overgaard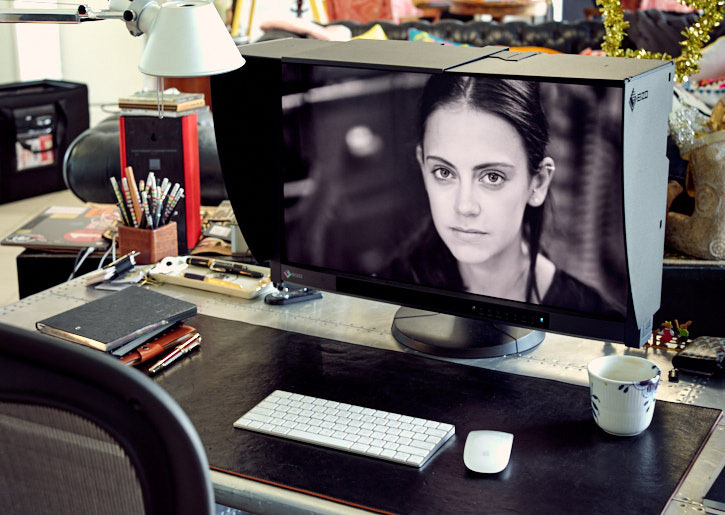 My Desk Blotter is made for working in style and comfort: With a comfortable size of 36" x 19" (90 x 45 cm) there is plenty of space on the 40" Desk Blotter to the left and right for cups, notes, cameras and all you want to have handy. Soft, beautiful, elegant, simple, water resistant and non-reflective.