"Make your mark in New York and you are a made man" as Mark Twain said.
One of the locations I went to this time was the 5Pointz Art Space on Davis Street and Crane Street in Brooklyn.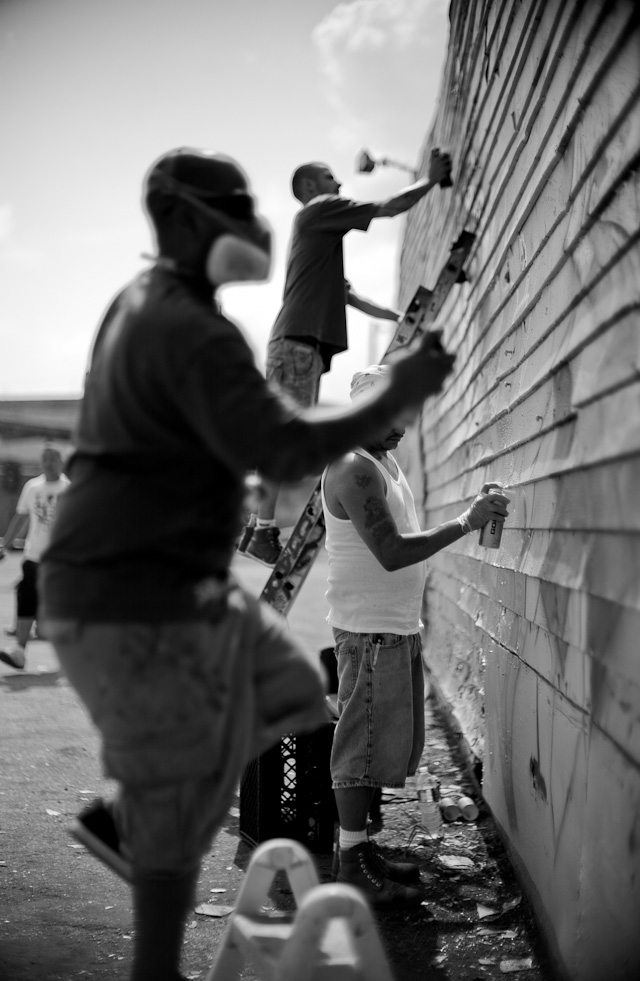 It turned out to be a busy place of "illegal graffiti turned into a Sunday family attraction" with perhaps fifty graffiti-artists working hard in direct sunshine. An incredible heat, but not stopping the very ambitious work with ladders and crates and a lot of spray paint.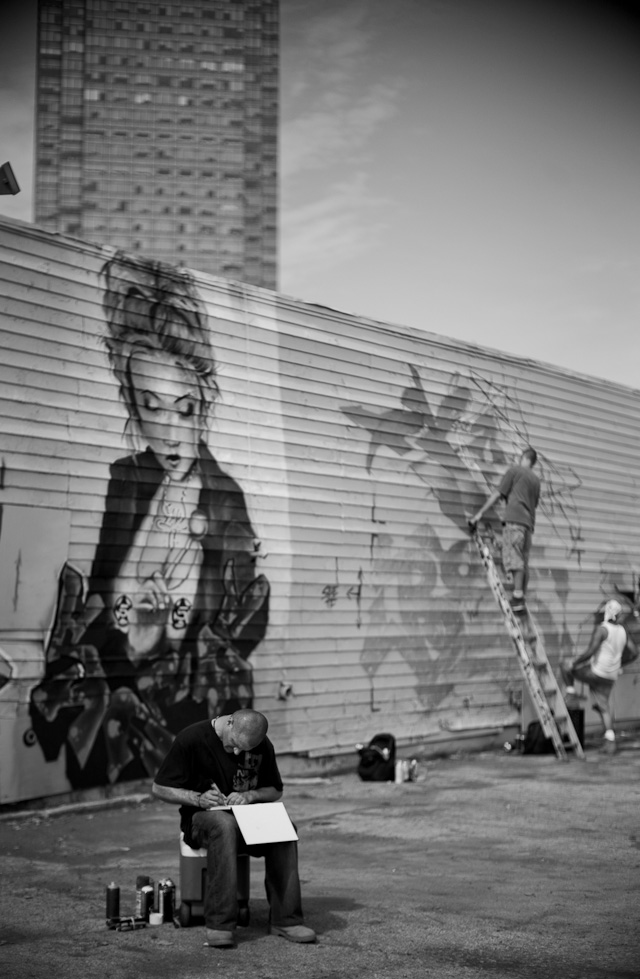 As a photographer I found myself torn between if I should photograph it as art, or as vandalism. But in this place, most of it was beautiful work that you would hope will stay there and last a long time.
When I had spent a couple of hours walking around the block, photographing the work and talking to the artists, I came around a corner with a large portrait.
Someone had made a beautiful mark on the city of New York, very well-executed and carefully made so it owned it's own space on the corner of Jackson Avenue and Crane Street.
I took the picture this way, as if it was a recent work they had just completed before they moved around the corner to make more.