By: Thorsten Overgaard. February 14, 2017.
I guess it's no secret. My wife Joy Villa likes to wear dresses. The last one at the 59th Grammys last Sunday made quite an impact
We travel to more than 25 countries a year, and often I bring my daughter Robin Isabella as well. One thing we all learn from our travel is that people have the same values, no matter their religion, skin color, political observation, sex or sexual orientation. We all want clean water and air, a government that works for the people, great education, safe streets, respect for each other and more.
Joy to the World
– Changing the narrative to re-unite the United States
The message of Joy Villa's dress "Make America Great Again" is a united USA that looks to the future and supports their elected president.
This morning at 4:30am, Joy Villa was in the Fox & Friends studio in LA with the designer of the dress, Andre Soriano, to talk more about the "Make America Great Again" dress to reporters:
Joy Villa: "There was a lot of controversy around the president and a lot of hate honestly, and I wanted to change the narrative," Villa said. "I wanted in some small way to just show support and unity. It's not about who you voted for or what you believe, it's more about love and unifying.
"As the United States of America for the world they look at us and if we're divided, it doesn't paint a good picture.
"I wanted this dress to be a beacon of hope, for love, for support and for making a decision to go against the grain... It was a statement of love above all."
See the video here: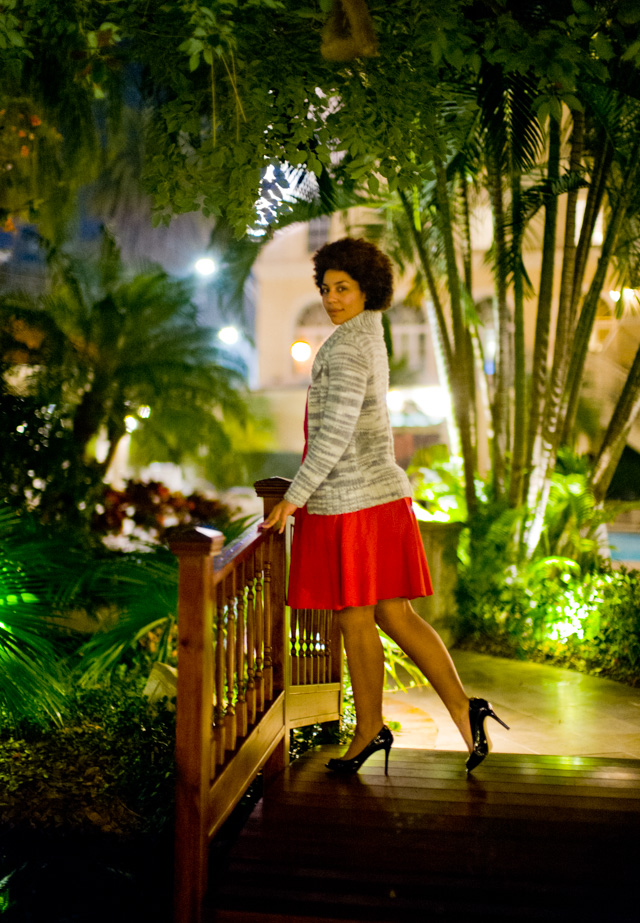 Date night in the garden: My wife Joy Villa likes to wear dresses. Here it's a vintage set she bought in a local store in Florida. Leica M10 with Leica 50mm Noctilux-M ASPH f/0.95 FLE. © 2017 Thorsten Overgaard.
Love, hate and support
Obviously, appearing in a politically inspired dress at the red carpet was expected to create controversy.
One of the goals is to advance Joy Villa's position in fashion and music as a connected concept – as it has been in the previous Grammys appearances in the "snow fence dress" – and in this case to unify a broken America in the same go!
So far the album "I Make the Static" has rocketed to number one on the iTunes Album Chart as well as the Amazon Digital Album Chart.
Even Joy Villa's poetry book, "Poetry by the Princess" has rocketed up on the Apple iBooks Top-100 chart!
On the unifying part, that is still in the making. Many have responded that where they before didn't dare tell they voted for the president, they can now speak. So, communication can occur, which is rather fundamental for unifying things.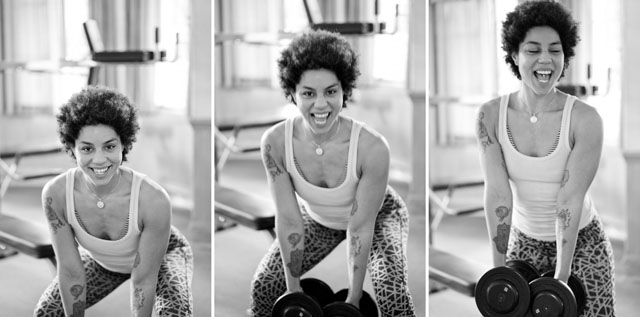 Joy Villa working out in the gym in Hollywood. Leica M 240 with Leica 75mm APO-Summicron-M ASPH f/2.0. © 2016-2017 Thorsten Overgaard.
The Viking and the Vegan
Joy is the Vegan, I'm the Viking, in case you wondered. As a Dane, who cannot vote in the US, I can take the comfortable position as backseat driver and ask the rhetoric question, "How come the US who has forcefully implemented democracy in so many countries doesn't respect their own democratic process?"
It's not that the European governments are that great. It's easy to see that there is an eminent lack of real statesmen in the world today.
Joy and I talk about many things. We talk about race, being mixed, respect for religions, being independent artists, and many other things.
The split of the US is evident to see, as it was before the election, and also now.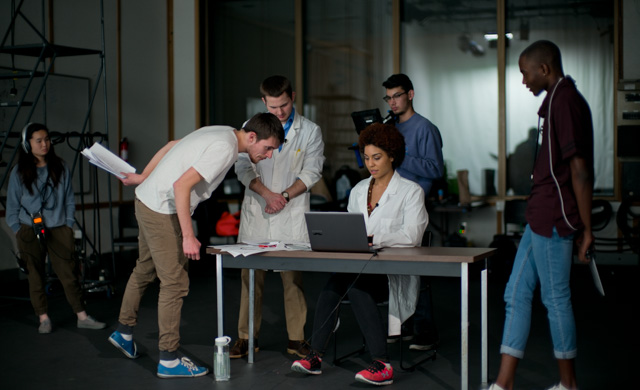 Joy Villa filming in San Diego, cast as a scientist. Leica M 240 with Leica 50mm Noctilux-M ASPH f/0.95 FLE. © 2016-2017 Thorsten Overgaard.
We looked at Hillary and Trump in the months leading up to the election, and we discussed our future prospects, much as the rest of the world did. I don't know many people who could make up their mind as to who they disliked the most, and I think we were at that same level. The closer we got to the election, the more people seemed to wonder which was the least damaging vote to cast on the day.
It's a fact that democracy today works this way: it's the majority that get to decide what government the minority get to have for the next period.
It's also a fact for those who care to remember, that when Obama took office eight years ago, there were protesters and nasty racist campaigns questioning his actual nationality. Also, the first year he fought against Washington – or rather, Washington fought against him: Obama thought he could communicate real issues and reason with people in Washington to make things better. He learned it wasn't so in Washington.
If you don't like the elected leader, maybe you should trace back the election process some steps earlier.
Back ten years ago I spent some quality time with my late friend Ted Sorensen who was the speechwriter for John F. Kennedy. He worked with JFK, and after that, he worked with many world leaders and governments as a consultant. I asked him what did the greatest leaders he had met in his lifetime all have in common. "Judgment," he said: The ability to see things as they are and come up with solutions that serve the people.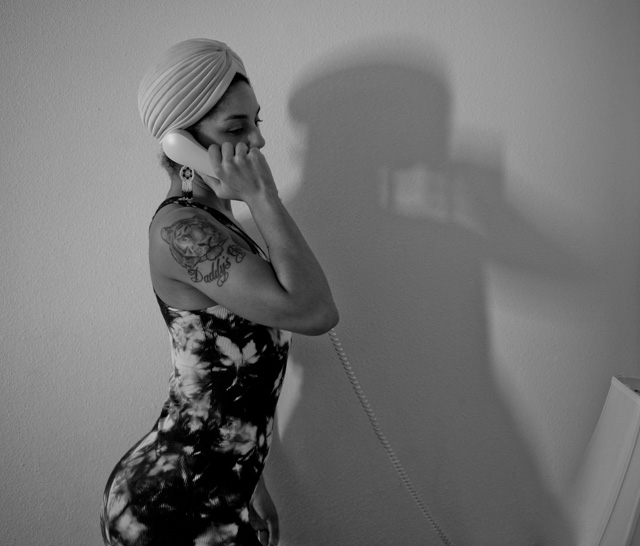 Work, work, work. Joy Villa in Hollywood. Leica M 240 with Leica 35mm Summilux-M ASPH f/1.4 FLE © 2016-2017 Thorsten Overgaard.
Change comes from you
In this time and age it's easy to demand change in social media, the more relevant question is, how are you doing yourself?
Eleanor Roosevelt, who was very active in creating the Human Rights Act for the United Nations, famously said "Human Rights starts in the household".
In fact, many things start in the household. That's where future leaders, inventors and artists are born and raised. Which values are we raising our future generations with, and which messages are we as artists responsible to communicate?
Maybe a goal for the rest of 2017 is to act in a way that is a good example to others and our own children? To be a good example in our choice of people we work with or for, the long-term goals we work towards, and how we communicate with others, and how we communicate about others.
Unity and respect, and creating an affluent and glorious future for your family, nation and mankind.
Make love, make children and raise them to be the greatest artists, leaders and influencers the world has ever seen.
That's my valentine's message.

Valentines day forever. Thorsten Overgaard adn Joy Villa in London by Rob Cale.
I hope you enjoyed today's The Story Behind That Picture. As always, feel free to write me at thorsten@overgaard.dk with suggestions, comments and ideas.
PS!
To keep today's story also on photography, the music video we made in Bali with the Leica M 240 and the 50mm Noctilux-M ASPH f/0.95 FLE now has more than 250,000 views on YouTube:
PPS!
I know. I still owe the Story Behind That Picture from our wedding, as well as the story of my proposal in New York on Joy's birthday. Two stories I will be sending out in the future when you have had a chance to stock up with enough Kleenex.
Who is Joy Villa?
Besides being my wife – and to some of you a well-known face you have met in my workshops – here is a very good introduction to her values and thinking ...