Northpass Media and I talked almost a year ago about an idea they had to do a documentary about my photography and life, and finally in May 2014 we met in Rome and spent some days filming it. Two years later the short documentary has reached almost 200,000 views online.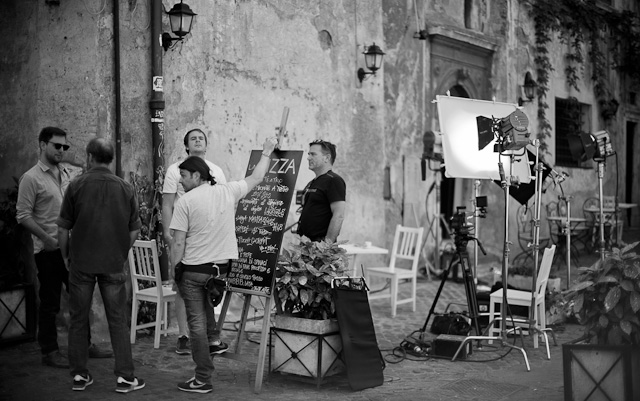 On the set in Rome. Producer and director Reid H Bangert left with the local Rome fixer, light grip and second camera operator Zach Dierks. RED Scarlet and RED Epic cameras, ARRI daylight lamps, Sennheiser 416 shotgun microphone with Sound Devices 702 recorder. Photo: Thorsten Overgaard.
The project became larger than just one documentary as Northpass Media now plan to do a series on Leica photographers. So more documentaries will come in the future, and likely one or more longer documentaries that can be downloaded.
The documentary is a short and sweet atmosphere movie made in beautiful Rome about photography at large, following Thorsten von Overgaard.
For me it was nice for a change to just show up when and where they directed. And when I left Rome I also left the rest of the editing to them. So the documentary is as new and fresh to me as it is to you!
| | | |
| --- | --- | --- |
| | | |
| | "A Life With Leica! What started as a simple expose crafted on a photographer we loved has transformed into something much larger than we could have expected." | |
| | - Northpass Media | |
| | |
| --- | --- |
| | |
| | Reid H Bangert |
| | |
Reid H Bangert is an American Producer and Director born and raised in Southeast Iowa and educated in Midcoast Maine. Through his studies in journalism and film he has centered his craft on Documentary, Lifestyle and Narrative Filmmaking on both an independent and commercial level. Reid believes in a life lived through experiences and not by expectations. In essence, he holds strong value in a constant exploration of his surrounding environments and the people in them as well as sharing and telling their stories.
"I've always found immense satisfaction by sharing stories with friends and strangers, it is real and tangible, that old school way of communicating, the foundation of what relationships are built on and how they are maintained. I'm incredibly fortunate to have a career where I not only have the opportunity to create stories and play make believe, but to share important aspects of life and humanity with a larger audience."
It is through these experiences where Reid garners his inspiration. Whether it is meeting fellow riders on a cross-country motorcycle trip, catching up with old friends by a campfire, or discovering new music, these experiences create what Reid calls: "Moments, or bits of surrealistic euphoria … That, in my opinion, is where kernels of ideas come from."

Thorsten Von Overgaard is a Danish writer and photographer, specializing in portrait photography and documentary photography, known for writings about photography and as an educator.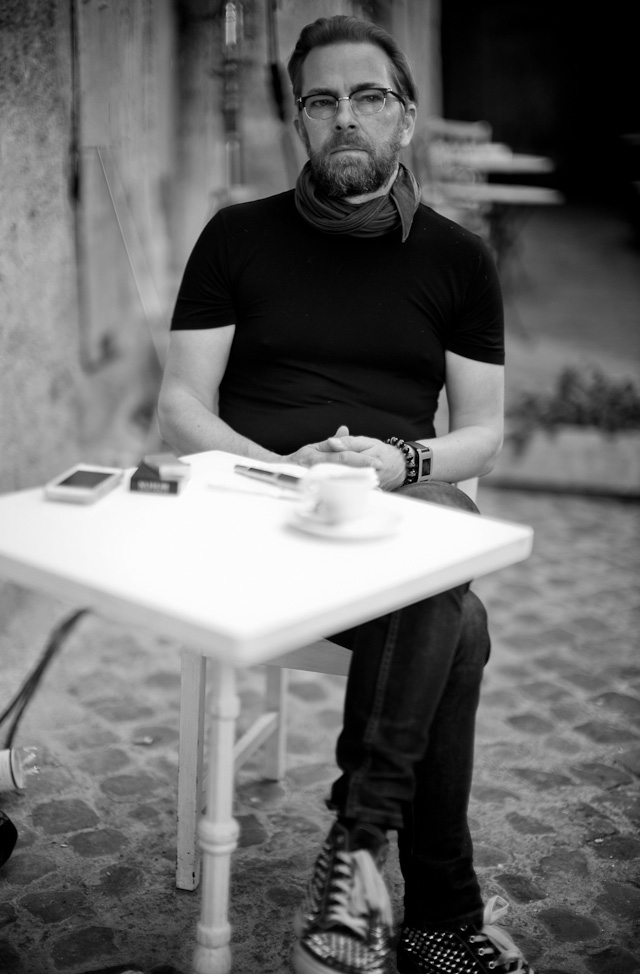 On set in Rome, waiting for the cameras to roll. A great deal of the sound was recorded here with two RED Scarlet and Epic cameras and Sennheiser 416 shotgun microphone with Sound Devices 702 recorder. Photo by: Reid H Bangert, Rome May 2014.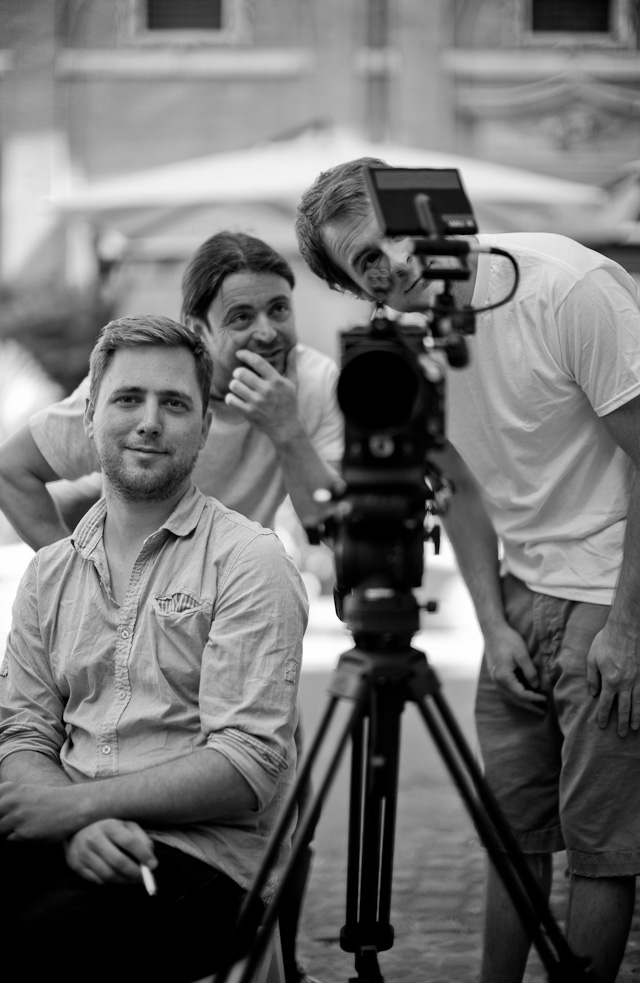 Reid H. Bangert, the light grip and second camera operator Zach Dierks in Rome. Photo: Thorsten Overgaard.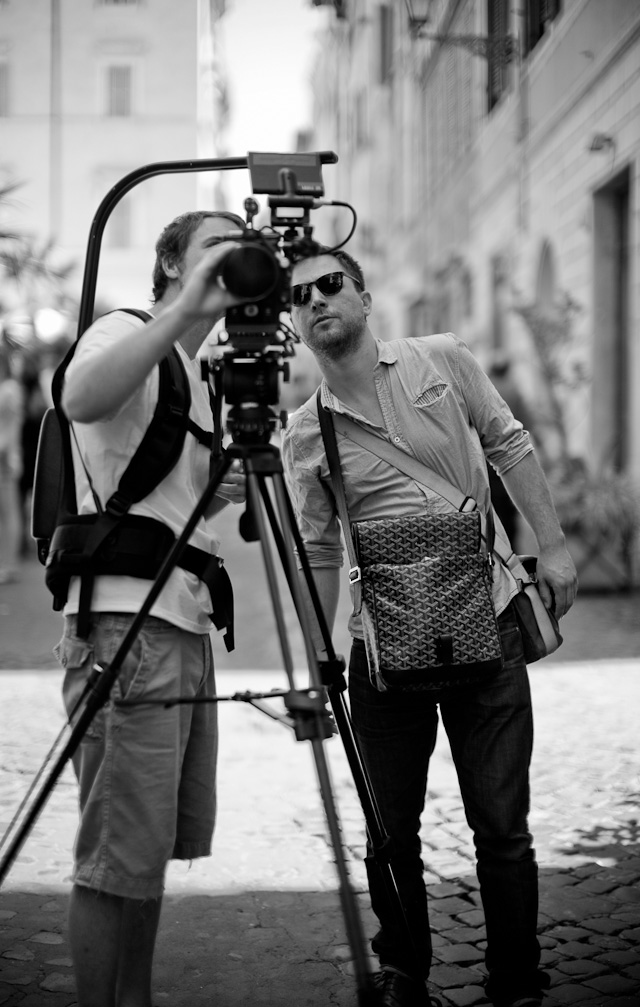 Zach Dierks and Reid H Bangert filming A Life With Leica in Rome. Photo by Thorsten Overgaard.
NEW VERSION 11.3

Buy Now. Instant delivery.

New Version 11.3

ONLY $698.00


Now includes
4+ hours of
video tutorials.

100% satisfaction
or 100% refund.
More info.



#2130-1121-3


Update to Version 11.3

Apply code "UPDATE113" on checkout to get this complete version 11.3 update.

$298.00

Updates all previous Surival Kit versions since 2009.

Buy the complete new
Lightroom Survival Kit 11.3
The Legendary Tutorial for Photographers

Brand-new JUNE 2022-version.
Now with brand-new 4+ hours of video tutorials.
New sections on compostition and storytelling.
How to edit color photos.
How to edit black & white photos.
How to do keywords logical and easy.

The most successful photo editing kit ever

Photographer Thorsten Overgaard first released the Lightroom Survival Kit in 2009 and have honed it with new and fresh updates. This Version 11 is the most radical updated and renewed version ever, four years in the making.


Professional workflow experience made simple, logical and easy to use.

Master editor makes it simple to understand

The Survival Kit is unique and one-of-a-kind being made for photographers for photographers. When someone understands their subject, they can explain it so it is easy to understand. The hallmark of Thorsten Overgaard is to make expert knowledge shown and told in a way so anyone can apply it.

Hands-on advice that works

With a 450 pages workbook and 4+ hours of video, every element of digital photography is touched on, in handy chapters and pre-flight checklists. Editing of color vs black and white photos, keywording, cropping of images, fine-tuning of tones, color balance and color control, export of originals, printing, archiving and backup, and much more.

Comes with the Overgaard Leica Presets (Value $48)

The Lightroom Survival Kit comes with Thorsten Overgaard's special-made Lightroom Presets for all digital cameras and for Leica digital cameras.

Understand all from camera to the final print

Chapters in this version goes over the background for High Dynamic Range (HDR), digital raw files and how to set up a professional photography workflow, from calibrating the screen to editing in Lightroom, and to making a final print. And more ...

10+ years experience in one package

No need to spend years figuring out the smartest way to do things when you can tap into the best way of doing things right here. The workflow of Thorsten Overgaard as been refined through years of field work with more than a thousand workshop attendees.

This method of workflow now used by thousands

The Survival Kit has been taught to thousands in workshops and in this Survival Kit. What does it do? It make you enjoy taking and making photos, and it increases your production considerabely. Most important of all, it'll give you back ownership of your files (which you will understand why is so important, once you have bought the Survival Kit and started applying its methods).

"Thorsten's methodology is perhaps not what hardware-, software- and cloud-companies want us to do, but as a former IT engineer I can only acknowledge his views about preserving our digital heritage. This workflow explained is for me the best I have ever seen".

★★★★★

Video tutorials, image files, presets, checklists, definitions, tutorials of Lightroom, that boils down years of experience to a workflow you can implement in less than one day.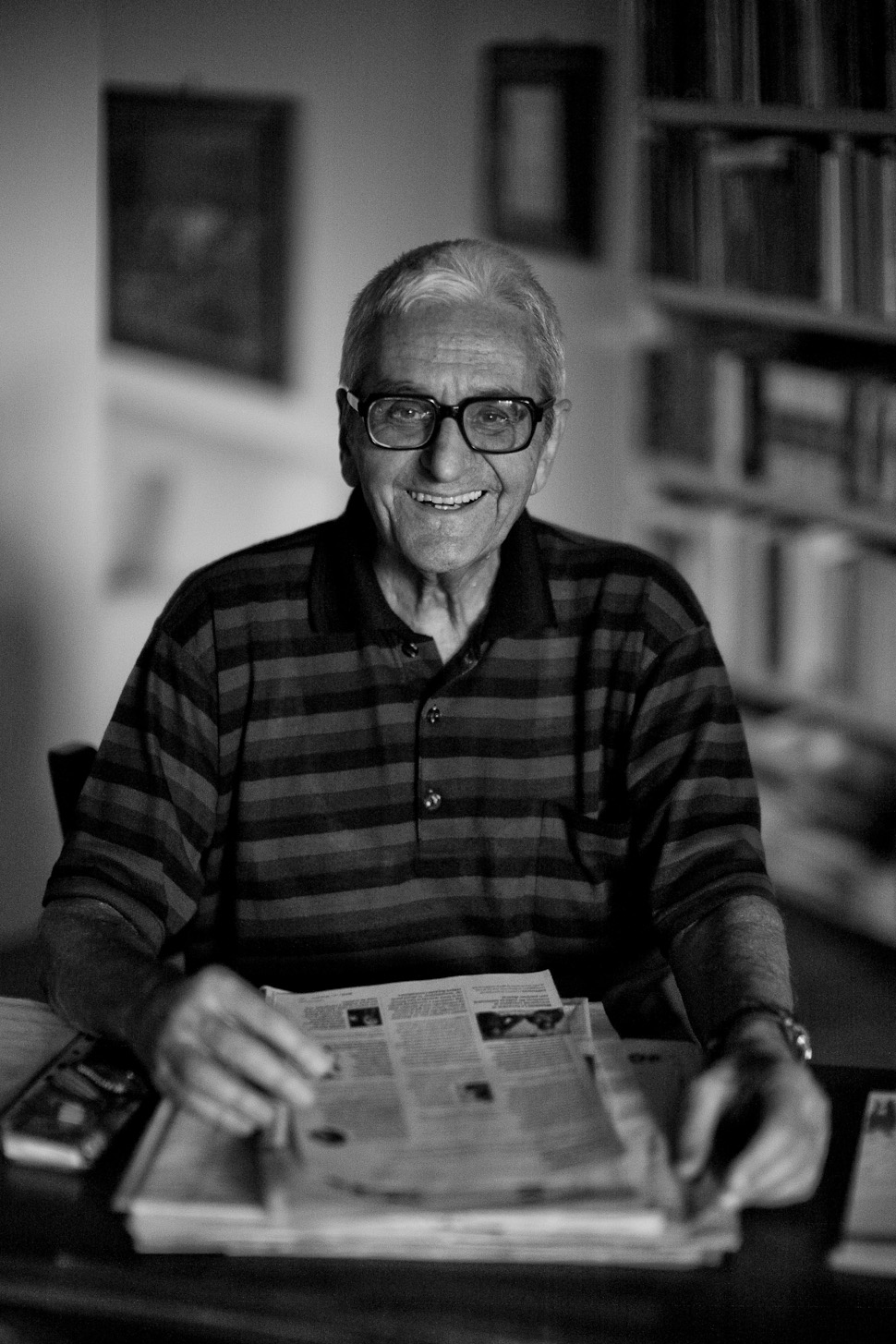 When in Rome in May I photographed three men talking by a cafe. One of them, Flavio, came over to me and asked, and then invited us all to come see his apartment inside the courtyard. He wanted to show how painters and artists used to live in the high-ceiling spaces with large windows before this area of Rome became one of the most expensive. I learned later that this is a very sought-after location for movie crews and location scouts, hence the people who live there are very protective and it is almost impossible to get in. I did some portraits of him, as well as this one. The space was purely his working space. A large apartment with lots of books, and he put on some classic music on the cassette deck(!) to create a nice atmosphere. Leica M 240 with Leica 50mm Noctilux-M ASPH f/0.95.

Buy the new eBook
"A Little Book on Photography"
by Thorsten von Overgaard

Order now - Instant delivery.

★ ★ ★ ★ ★ ★

It's a humorous understatement to call this
new eBook by Thorsten Overgaard for
"A Little Book on Photography".
It's a grand book, a history lesson, life experience, a biography and poetry book and brilliant photo book!
All in one beautiful package of 180 pages
to fire you up and get you to love
photography ... unconditionally!

"A Little Book on Photography"
eBook for computer, Kindle and iPad.
New release March 2017.
Intro price only $47 - 180 pages.

Buy Now

Instant Delivery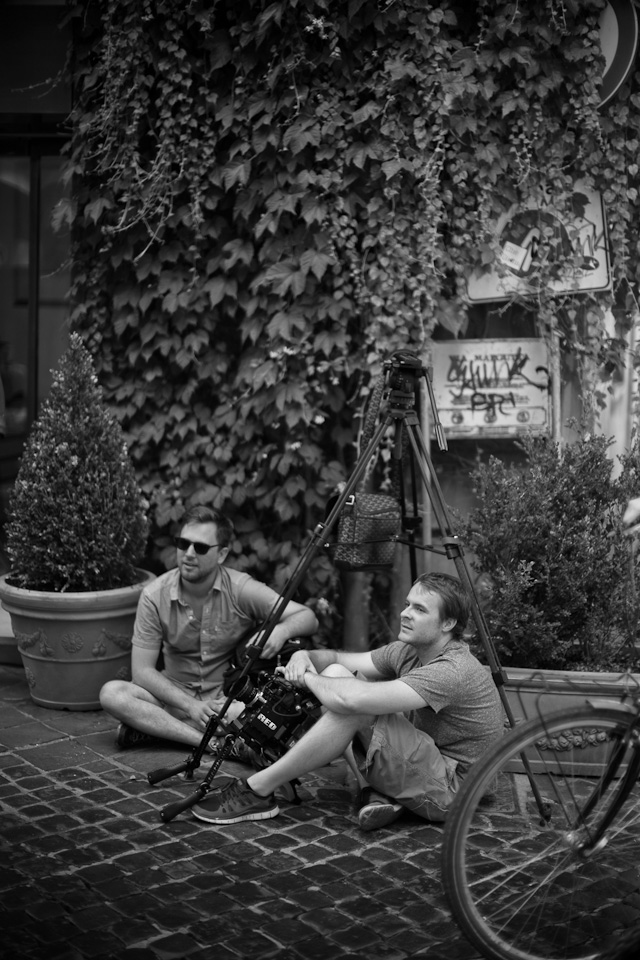 Final shooting day of A Life With Leica in Rome. 34° C in the shadow called for a little rest.
Free showings in real theatres:
The event is over:


Los Angeles Premiere


Sunday August 10, 2014
West Hollywood 2:00 - 4:00 PM
The event is over:


New York Premiere


Tuesday September 2, 2014
at BH Photo NY Superstore 4:00 - 6:00 PM
The event is over:


Hong Kong Premiere


November 20 at 7:00 - 9:00 PM
Location:
Schmidt Marketing
13/f Chinachem Exchange Square
1 Hoi Wan St., Quarry Bay, Hong Kong
This event is over:


Jakarta Premiere


November 25 at 7:00 - 9:00 PM
SHANGRI-LA RESIDENCES JAKARTA
function room, 1st floor,
Kota BNI, Jl. Jend. Sudirman Kav.1
Jakarta 10220, Indonesia
Credits:
Creative // Northpass Media
Executive Producer // Kurt Bangert
Director // Reid H Bangert
Cinematographers // Zach Dierks & Reid H Bangert
Editor // Jon Quigg
Production Coordinator // Luca Fortunato Asquini
Gaffer // Luca Martis
Locations // Luca Fortunato Asquini
Title Design and Motion // Jon Quigg
Color Grade // Taylre Jones
Composer // Dan Billen
Music Consultant // Dan Billen
Driver // Marco Taglioni
IMDB:
Reviews and articles on "A Life With Leica"
Street ShootR: "Thorsten Overgaard Featured In First 'A Life With Leica' Video"
Inspiration. Vision. Mastery. Street Photography Review: "Featured Video: A Life with Leica"
PetaPixel: "A Life With Leica: An Inspirational Look at One Photographer's Photographic Philosophy"
The 1 Harris: "IN THE COMPANY OF GIANTS"
Gear Patrol: "Thorsten von Overgaard Smokes Cigarettes, Drinks Coffee, Takes Photographs"
Photography Tips TV: "A Life With Leica"
Tristan Jud: "Thorsten von Overgaard. A Life With Leica"
ISO 1200: "A Life With Leica: The philosophy behind Danish photographer Thorsten von Overgaard"
Chi Wulff: "For the Creatives: A Life with Leica – Danish Photographer Thorsten von Overgaard in Rome"
Greenduck: "A Life With Leica"
Twisted LifeStyle: "A Life With Leica featuring Thorsten von Overgaard"
The Travel Photographer: "A Life With Leica | Thorsten von Overgaard"
Miguel Paez: "Una vida con Leica / A life with Leica"
SLR Lounge: "LIFE WITH LEICA: An Inspirational Short Film about a Pro Photographers Philosophy"
PhotoXels: "A Life With Leica: Featuring Thorsten von Overgaard"