By: Thorsten Overgaard. April 3, 2014
Yesterday we stopped in Ubud in Bali and took a curious walk through door to a private estate. We gained a delightful new friend!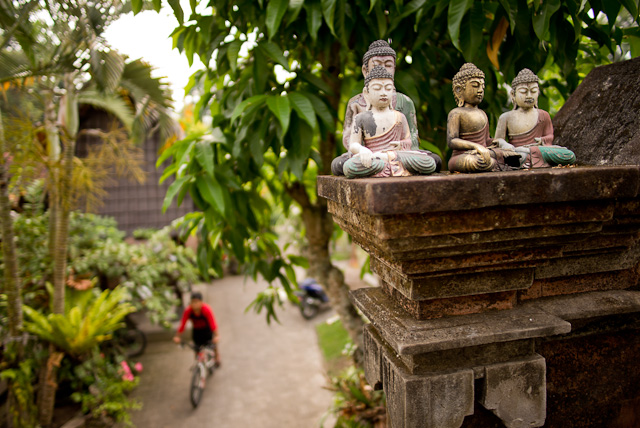 Leica M 240 with Leica 21mm Summilux-M ASPH f/0.95.
Yesterday we had a whole day in Bali before our flight to Melbourne at midnight. So we hired a driver and went on a 6 hour excursion some hours up North in Bali.
We made a stop in the village Ubud to do some photos (more on that in a later story), but then an entrance to a private area caught our interest. We took a few steps in, then a few more.
And that's how we met the girl Butang.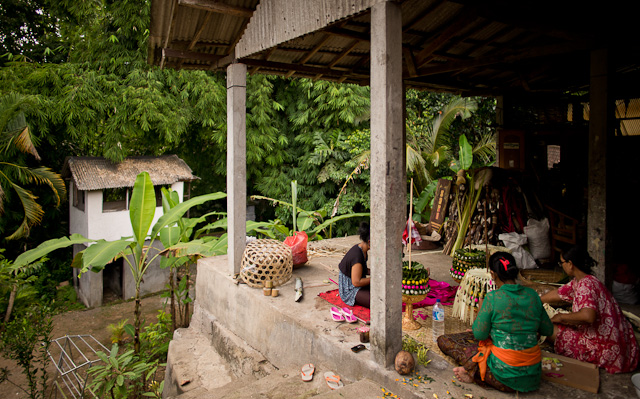 Butang's mother was busy in the backyard preparing decorations for a wedding. Leica M 240 with Leica 21mm Summilux-M ASPH f/1.4.
First came the 9-year old girl Butang to have a look who was visiting. "What is your name?" she asked Joy and myself in well prounounced English. She took us around her estate, smiling at us with big brown eyes. Her mother came to say hello, but she was busy preparing decorations for a wedding, so she went back to work.
Butang ran into a building to get something, and when she returned, she had her picture dictionary with her. Bright illustrations of cars, fruits, parts of the human body and more, all with both their Indonesian and English name side by side.
So we spent 20 minutes talking about the colors of the flowers, the word for nose and many other things. Butang interviewed us on our favorite colors and favorite fruits, voluntering her favorites as well, repeating each word until she had the proper English prounounciation right.
We had a great time, and when we left, she seemed to know a lot of English. And Joy knew a lot more Indonesian than half an hour before.
We gained a real new friend, and a beautiful story on the power of communication.
Just a little fairy tale from Bali, going places.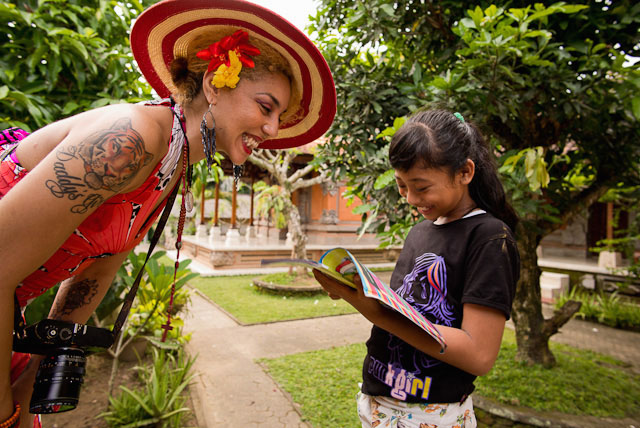 Joy and Butang having fun with the picture dictionary. Butang learned English, and Joy learned Indonesian. Leica M 240 with Leica 21mm Summilux-M ASPH f/1.4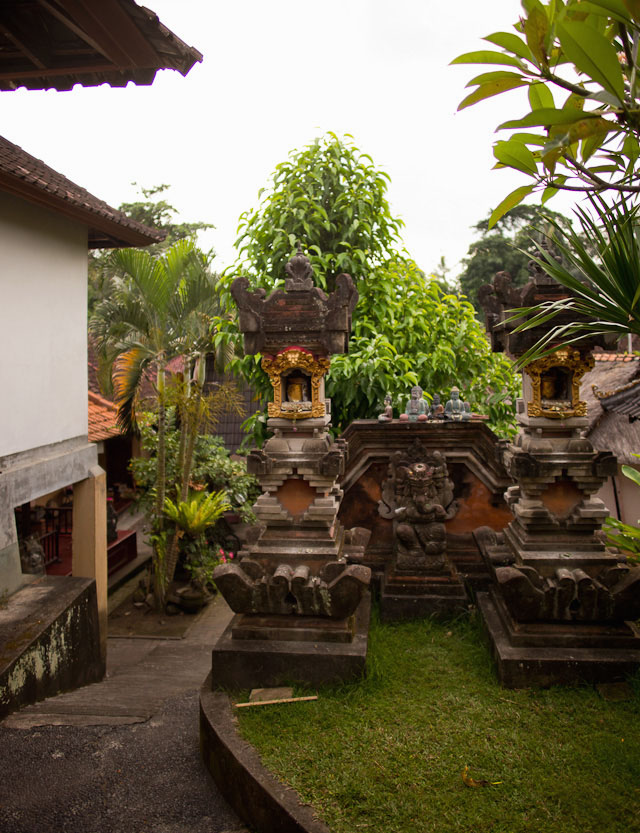 The entrance to the home of Butang. Leica M 240 with Leica 21mm Summilux-M ASPH f/1.4
Buy the new eBook
"A Little Book on Photography"
by Thorsten von Overgaard

Order now - Instant delivery.

★ ★ ★ ★ ★ ★

It's a humorous understatement to call this
new eBook by Thorsten Overgaard for
"A Little Book on Photography".
It's a grand book, a history lesson, life experience, a biography and poetry book and brilliant photo book!
All in one beautiful package of 180 pages
to fire you up and get you to love
photography ... unconditionally!

"A Little Book on Photography"
eBook for computer, Kindle and iPad.
New release March 2017.
Intro price only $47 - 180 pages.

Buy Now

Instant Delivery