The story behind that picture: "The Voice of Stacy Francis"
Few days ago I noticed a clip on Facebook that seened was the talk of Facebook that day. I knew that voice of Stacy Francis, and I knew how audiences reacts to it. Now the whole USA knew too.
When I saw Stacy Francis about a year and a half ago, the audience was a smaller one than the 4,300 at the X-Factor 2011 Audition in Los Angeles. But actually I was stuck by the way she spellbound the audience with what was more than just an amazing voice.
I looked around in the room, and I've never seen an audience in a state like that.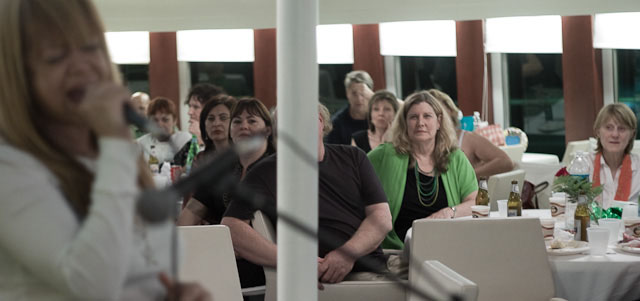 The audience reaction to Stacy Francis was so out of this world, I took a picture of it. I've never done that before, and I realized it didn't make much sense at that time. Only when you have experienced her your self.
Without further a due, the scene is Stacy Francis: