When in Aruba during Christmas american actor Gonzalo Vivanco got a call from the leading latin showbusiness publication TVyNovelas that he was in their reader top-10 as the most popular television stars of 2009. Though they needed a new and a sexy photo of him...
The brief from the magazine was that they needed a front-page photo, preferable a steaming sexy Gonzalo Vivanco on a luxury yacht in company of a handful of good-looking girls.
The idea was great, especially as we were already in the Caribbean where there's more luxury yachts than bicycles. Only detail was that the magazine didn't provide a budget to realize the photo.
So what do you do? We probably could have lent a yacht, and most likely we could have found some girls wanting to act as models.
But instead we decided that Gonzalo Vivanco should scrub the deck of an exclusive cruise ship in exchange for using the location. And the only girls acting in the photo would be the readers of TVyNovelas, hopefully enjoying a moment alone with an intense, hardworking, cigar-smoking Gonzalo.
And there it is. Shot on December 23 in the early afternoon, this was our Christmas gift to the Latin show business world. Enjoy!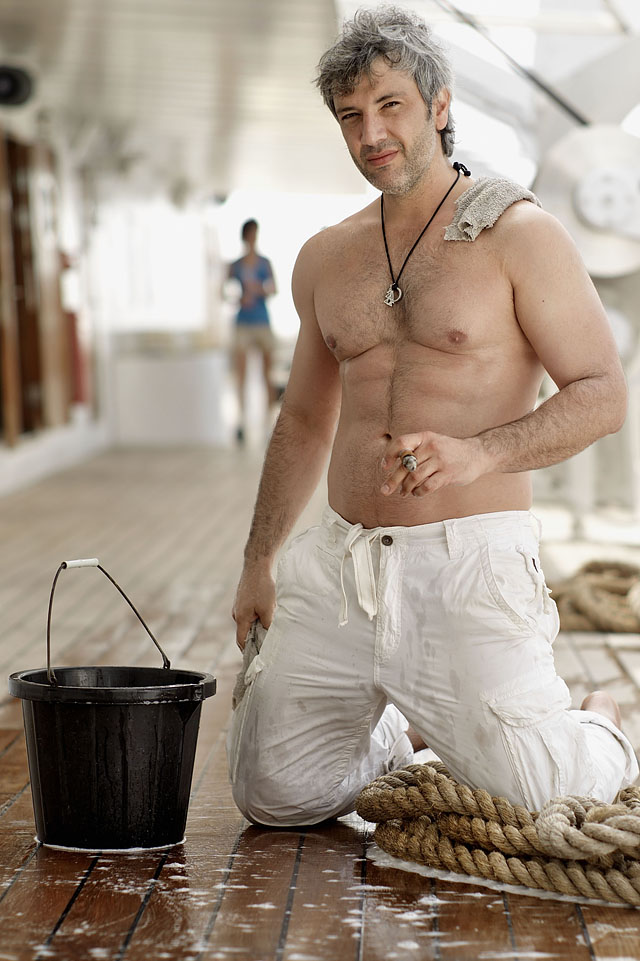 One from the series of 12 photos supplied for the magazine. This one shot with the Leica R9 dSLR with DMR digital back and a 80mm Summilux-R f/1.4 lens. And below the final selected: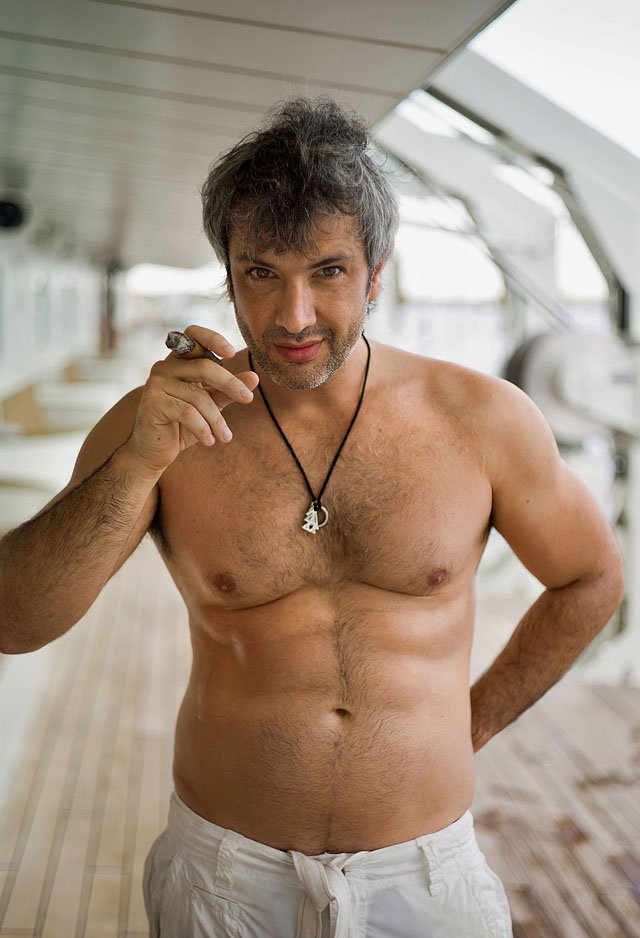 Photographed with Leica M9 and Leica 50mm Summicron-M f/2.0
February 15, 2010