Photography Extension Courses

I am making a series of Extension Courses that I hope will cover the field of photography, from which camera to get and how to utilize it, inspiration for photographers and how to move on with sharing and making a living of photography.

The way to do my Extension Courses is to buy it and start anytime you feel like it. They are made so you can move at your own pace.

There is no response required but you have an open line to me to send photos, questions, etc. If you like, you can make a final assignment as well.

All extension courses are delivered instantly when ordered. Click on each extension course to read more about it.

The Thorsten Overgaard New Extension Course 2016
This replaces my 2010 extension course that was on waiting list for a couplel of years. Redesigned from 120 pages to 330 pages it's a treat to work with.
This is the right course for anybody to start with, especially if you are about to get a new camera or just got one.
More info.
Only $798
Buy now. Instant Delivery.
#1708-2016

The Thorsten Overgaard New Inspiration Extension Course
This extension course focuses on inspiration, light and getting into producting photographs. How to curate yourself, building a portfolio and sharing your photographs.
How to strengthen your natural talents and overall become a more confident photographer.
More info.
Only $798
Buy now. Instant Delivery.
★ ★ ★ ★ ★ ★
"I purchased this in January.
It is exactly what it says on the thing ... It is pretty damn inspirational!
I love your straightforward, simple, to-the-point style and your way of breaking down relatively complex concepts and information into understandable and bite-sized chunks.
As an engineer by training, I can cope with the technical but I always really enjoy it when someone, such as yourself, has the knack to take technical information and make it relatable and easily understandable. Like common sense, that is a trait that is not very common."
B. J. (Dubai)
#8008-2014
Thorsten Overgaard
Lightroom Survival Kit 7
Extension Course
How to survive and master Lightroom
so you can get your photographs made.
My accumulated experience
on workflow, storage and editing
in one essential package.
New Version Feb 2018.
Lightroom 2 to Lightroom 7 tutorials
plus Photoshop and
Media Pro tutorials.
More info.
Only $498
Buy now. Instant delivery.
100% satisfaction or money back.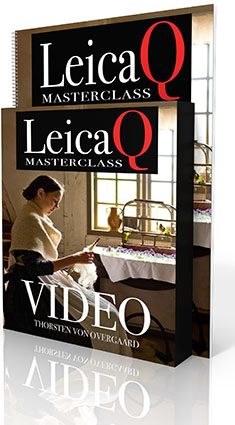 "Leica Q Video Masterclass"
Course
2 hours of video and 20 pages of checklist for things to try out.
Order now. Instant delivery.
Only $248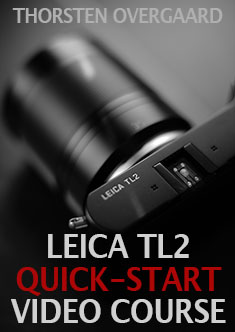 "Leica TL2/TL/T
Quick-Start Video Course"
Video and checklist
for things to try out.
Order now. Instant delivery.
Only $179
#1792-0817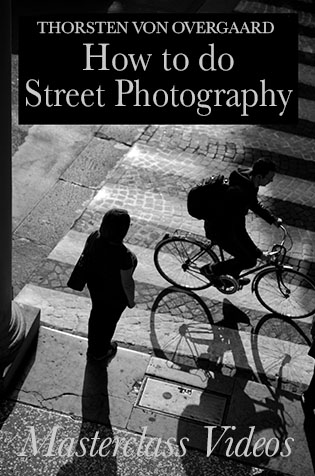 "How to do Leica M
Street Photography"
with Thorsten Overgaard
Video Masterclass
18 videos and PDF sheet with assignments. Easy to do, logical to follow. and get great results.
More info
ONLY $498.00
Buy Now. Instant Delivery.
100% Satisfaction or Money Back.
Released September 20, 2019.
Thorsten Overgaard uses Leica M10
and Leica M9 in this class.