The Laptop Shade by Thorsten Overgaard
for MacBook Pro 15"
A screen without reflections is essential to get the colors and tones right. So I made The Laptop Shade for my MacBook Pro 15" computer. And then I made some so others can get it too. It folds so you can have it next to the computer when you travel. and it frames the screen with a relaxing black frame so it is easier to concentrate. And it has one more advantage; it works as a privacy screen. Order yours today, ships worldwide.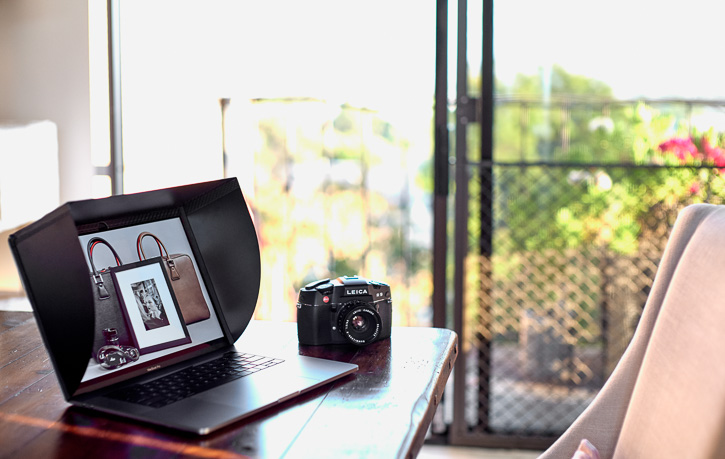 The Laptop Shade increase your concentration on what's on the screen and keep curious eyes from seeing what you're working on. Ships worldwide.