Ventilated Lens Shade for the
Leica 28mm Summilux-M f/1.4
Sits on the outside thread, leaving the inside 49mm filter thread free for UV or ND filter.
In stock. Ships worldwide in 10-15 days (add FedEx for faster shipping)
#2814-OUS Black

Black Paint $199
This shade only comes in Black.
+ FedEx Shipping
If you would like fastest possible shipping with FedEx and a tracking number, add FedEx Shipping to your order here.
Price: $24
(one fee no matter how many shades)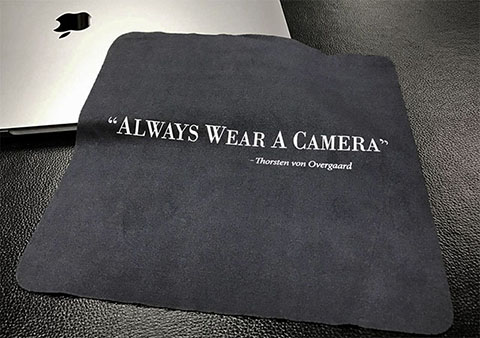 Extra Microfiber Cloths
"Always Wear a Camera" by Thorsten von Overgaard. The ventilated shade always comes with one, bnut if you want extras, order here.
#CLOTH
Ships internationally. Usually arrives within ten days.

$20.00 (for two)