Leica 50mm Noctilux-M ASPH f/0.95 "King of the Night" and other Noctilux lenses
By: Thorsten Overgaard

It has a magic attraction to it, like a large diamond. And not unlike a real diamond, the glass for it is said to be prepared in underground owens for a number of years (hence the often long wait for a new batch of lenses). It's perhaps the most unique lens available in the world in that it photographs images almost in the dark, adds a distinguished look to any image captured through it, and at a price of 10,495$ it allows only the most dedicated photographers to own one.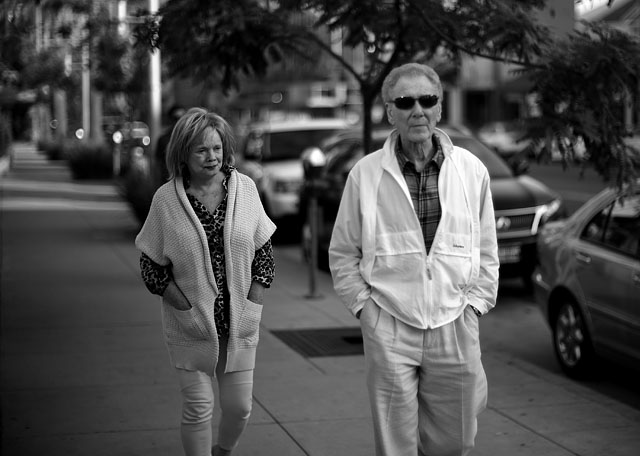 Lost Angels at Rodeo Drive in Beverly Hills. Leica M9 with Leica 50mm Noctilux-M f/1.0 (1981-edition).
The Noctilux-M ASPH f/0.95 was introduced by Leica Camera AG in 2008, perhaps as an early sign of a new golden age of uncompromizing lens design from the company: Soon after came the Leica 21mm Summilux-M ASPH f/1,4 and the Leica 24 mm Summilux-M ASPH f/1.4, followed the year after by the "impossible" full frame Leica M9 digital rangefinder that was presented as a surprise on September 9, 2009 at 9:00 AM.
(Leica M9 in black is avaiable for pre-order currently at B&H Photo - usually means they get stock shortly)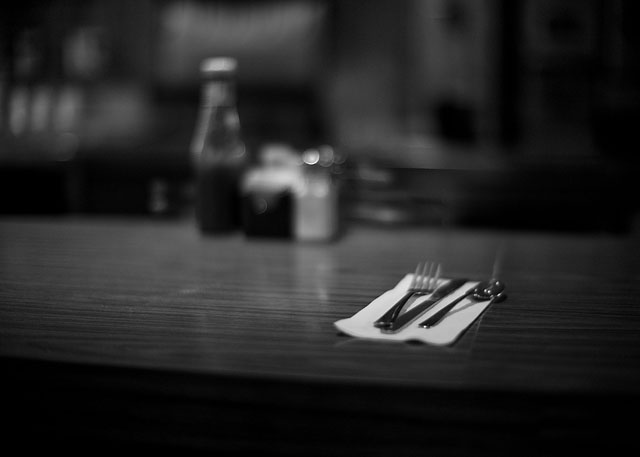 Diner 101 at Franklin Avenue in Hollywood, Los Angeles. Leica M9 with 50mm Noctilux-M f/1.0 (1981-edition).
In short, it all marks a strategy of focusing on Leica core qualities such as low-light photography incorporating image quality of the highest caliber, no-nonsense simplicty, compactness and almost complete silence.
That the most light strong, most impossible to design and most expensive Leica lenses (besides the above three mentioned we can count in as well the Leica 50mm Summilux-M ASPH f/1-4 and the Leica 75mm Summicron-M ASPH f/2.0) are also the most sought after, will tell you that it's the right strategy for a company as Leica Camera AG. The company own more expertise in the photographic field than anyone can imagine. As an example the company has more than a thousand patented recipies of how to make special glass types (the thin single glass filter in front of the sensor of the Leica M9 is one example of such a recipe of a glass type that does what other camera producers must use three individual glasses for).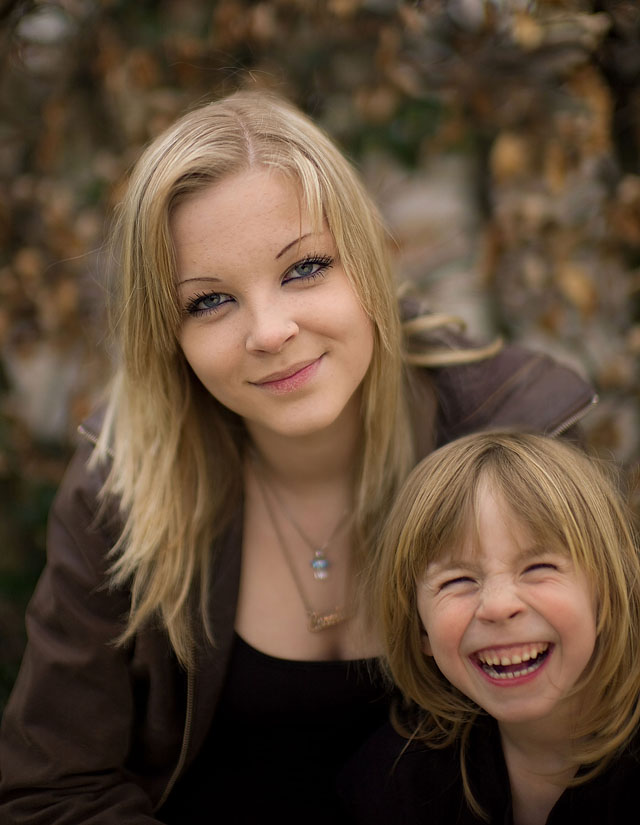 Leica M9 with Leica 50mm Noctilux-M ASPH f/0.95 @ f/0.95. Photography by: Joseph V Hughes, Jr.
Noctilux means "light of the night" [from Latin nocturnus 'of the night' and 'lux' light]
| | |
| --- | --- |
| | |
| | The Leica Noctilux-M f/1.2. Only 1,700 was made, price these days are about 25,000$ |
The first "extremely low light lens" from Leica came in 1966 where Helmut Marx designed the Leitz 50mm Noctilux-M f/1,2 (part no 11 820) which after about 1,700 had been produced was replaced by another.
The aspherical surfaces of the f/1.2 (front glass and rear glass) was made on a grinding machine that had to be operated manually and of which there existed only one. But also the fact that Leica didn't find the f/1.2 to solve all the problems of ultra-high-speed lenses made Dr. Walter Mandlerdesign the Leica Noctilux-M f/1.0 (part no 11 821) which was introduced in 1976 and continued all the way to 2008 when Leica lens designer Peter Karbe introduced the Leica Noctilux-M ASPH f/0.95 (Peter Karbe is also the mastermind behind the 50mm Summilux-M ASPH f/1.4 (which is actually an APO lens on top of it all) and the Leica 75mm Summicron-M ASPH f/2.0 lens. Both legendary lenses already).

Caroline photographed by Joseph V Hughes, JR. Leica M9 with Leica 50mm Noctilux-M ASPH f/0.95 @ f/1.4, 160 ISO.
The 1975-2008 Noctilux f/1.0 era is divided into four designs of the exterior of the lens though the lens design itself remains the same (though a rumor has it that the first lenses were of a different type of glass): The first three models were with an external lens shade. The first one with a bayonett lock-on mechanism characterized by the two chrome metal pins, then later replaced with a clip-on type with push buttons and a grove on the lens barrel (or one can also use a screw-on lens shade via the front filter screw thread).
The front screw thread was 58mm (E58) till serial 2919656 (circa 1982) and then extended to 60mm (E60) onward, perhaps because the wider diameter was less prone to vingnetting when filters were attached. From 1993 the Noctilux-M f/1.0 was fitted with a built-in lens shade.
Leica has always adviced against using filters on the Noctilux if one wants the optimum image quality.

Noctilux types
Noctilux f/1.2
1966-1975
11820
Noctilux f/1.0
1976-1978
11821
Noctilux f/1.0
1978-1982
11821
Noctilux f/1.0
1982-1993
11821
Noctilux f/1.0
1993-2008
11822


Noctilux f/0.95
2008-current
11602
Serial 215xxxx
to 276xxxx
Serial 276xxxx
to 2919656
Serial 2919657 to 3220708
Serial 3220708 to 36xxxxx
Serial 361xxxx
to 408xxxx-
Serial 408xxxx
to -
Clip-on shade 12503 and E58/S8 filters
Bajonet shade 12519 and E58 filters
Bajonet shade 12539 and E60 filters
Clip-on shade 12544 and E60 filters
Built-in shade
and E60 filters
Built-in shade
E60 filter holder
1 m - infinity
1 m - infinity
1 m - infinity
1 m - infinity
1 m - infinity
1 m - infinity
6 lenses in 4 groups
7 lenses in 6 groups

7 lenses in 6 groups
7 lenses in 6 groups
7 lenses in 6 groups
8 lenses in 5 groups including two lenses in floating element
470 g
580 g
580 g
580 g
630 g
700 g
f/1.2
f/1.0
f/1.0
f/1.0
f/1.0
f/0.95
14102 front cap
12503 Lens hood
w built-in ND
14205 front cap
14290 front cap
14290 front cap
14290 front cap
14290 front cap
Helmut Marx
Walter Mandler
Walter Mandler
Walter Mandler
Walter Mandler
Peter Karbe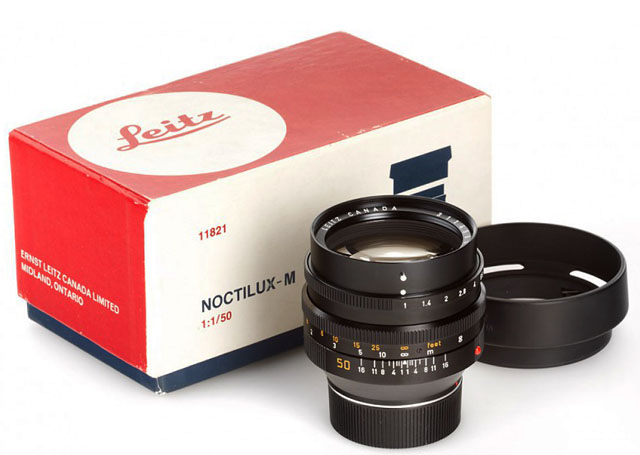 The Leica 50mm Noctilux-M f/1.0 Version 2 (1978-1982), basically an updated version of the f/1.0 with E60 filter instead of E58 so as to avoid dark corners when using filter. All Noctilux lenses have been with E60 filters since then.
Use a ND-filter (Neutral Density)
To utilize the Noctilux at f/1.0 or f/0.95 you will need a ND-filter to shoot in sunshine. A ND-filter is a Neutral Density filter, simply a grey glass or "neutral sunglasses" for the lens. I use B+W Filters and would recommend their 3-stop SLIM ND filter.
When buying the Noctilux on eBay, notice that it's become a bad habit listing the Noctilux 11821 as an 11822, and as ASPH. And then not telling if it is an E58 or E60 lens.
If you get the serial number it's easily determined what model it is (based on the above overview), and it's easy to figure out on a photo that a 11821 is not a 11822 because the 11822 has a built-in lens-shade. In any case, it's not something that build trust in the seller before handing over 6,000 - 8,000$ which is the going price for a normal looking used Noctilux f/1.0.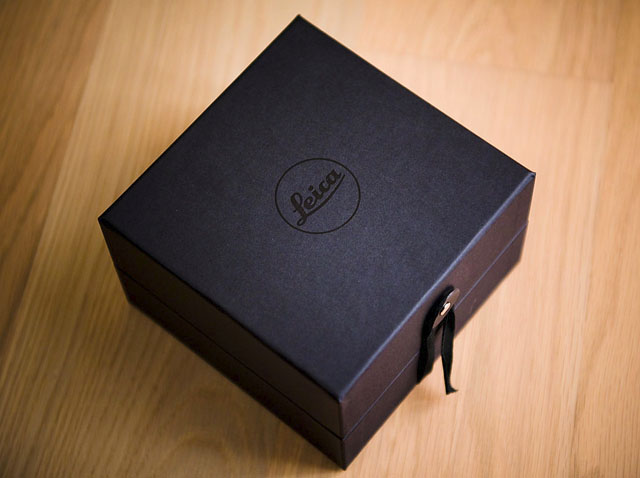 The Leica 50mm Noctilux-M ASPH f/0.95 comes in this little box so that those nights you don't have it under the pillow, it can stay in it's box.
Why the f/0.95 is breaking the sound wall of lens design
The f/0.95 is an engineer concept rather than a photographic or light-technical term. To explain the principle simple; a 50mm lens means that the distance from the film/sensor plane to the center of focus in the lens is 50mm. Likewise, there is 400mm from the film/sensor plane of a 400mm lens to the center of that lens' focus axis. To most of us, 50mm is an angle of view, but to an engieneer that is what the 50mm refers to.
And in the same 'complicated' manner, the f/ refers to the diameter of the "hole through" the lens, compared to that lens length. So a 50mm f/2.0 has a 25mm diameter "hole through" whereas the f/1.0 has a 50mm 'hole through' ... and a f/0.95 has a 52.6mm 'hole through.'
The same goes for each of the following f/ stops. So f/2.8 is 50mm divided with 2.8, f/8 is 50mm divided with 8 and so on. Each step is a halving of the amount of light passing through the lens (which is the only real measurement of value for a photographer; the amount of light rather than the diameter).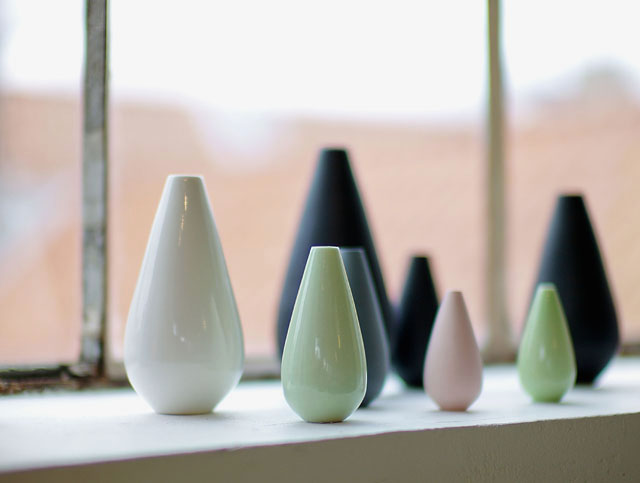 Leica M9 with Leica Noctilux-M ASPH f/0.95
Exotic lens design and low light shooting
Photography is an interesting art form in that it allows us to create great images and aesthetics with much fewer technical skills than the classic painters spent years to learn. And we can do them in seconds where a painter must use days, weeks or months.
A large part of the technique of how to 'describe' light rays and the micro details in an image and manage light to create an overall pleasing and aestetic - and often truthful - dublicate of reality lies in the hands of the lens designers such as Peter Karbe. As Erwin Puts write about the 1993-2008 version of Noctilux-M f/1.0 in his Leica M Lenses book: "One could say that the 50mm Summicron f/1.4 draws with a very sharply pointed pen and the Noctilux with a slanted pen to produce broader and smoother strokes. A special characteristic of the Noctilux is its shape preservation in out-of-focus- areas, bringing a remarkable depth of vision. Its penetrating power in 'unavailable' light produces stunning images that show finely graded details in lowly lit areas of the scene. "
For some photogtraphers the exotic and very unique characteristics of the Noctilux look is the reason to acquire this lens. Others see it as a means to low light photography. Truth is that it's both a low light lens and an unique fingerprint.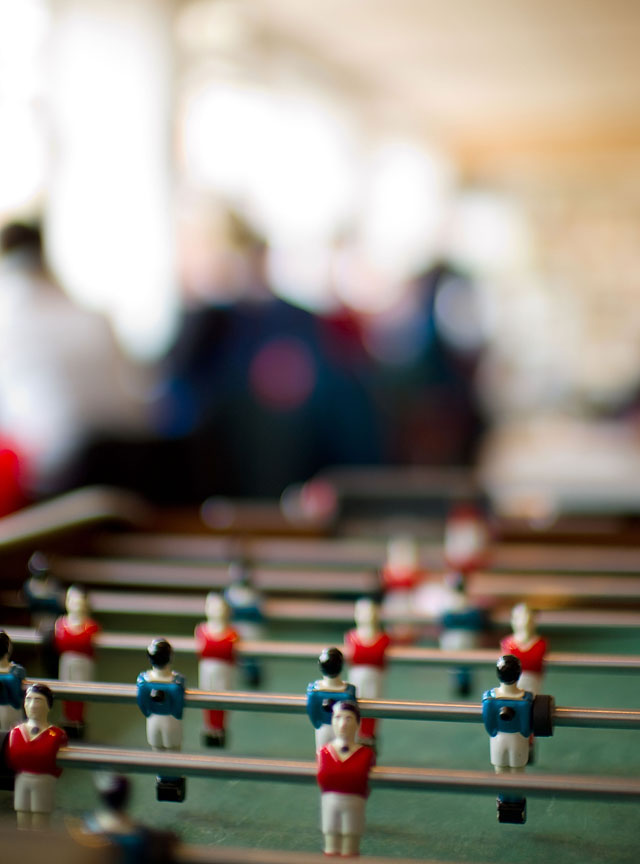 Leica M9 with Leica Noctilux-M ASPH f/0.95, closest focus of 1 meter @ f/0.95
Steve Huff has performed some interesting reviews and comparisons between the different Noctilux lenses from Leica and the other available low light lenses from Noktor and Voigtlander:
Steve Huff: The Leica 50mm Noctilux-M f/0.95 Lens Review
Steve Huff: The Noktor 50mm f/0.95 Lens review Diary
Steve Huff: Leica Noctilux-M Classic f/1 vs Voigtlander Nokton 1.1
Steve Huff: The Voigtlander Nokton 50 1.1 Lens Review
Erwin Puts has written some interesting reviews and articles on the Noctilux lenses:
Erwin Puts: Noctilux-M 1:1/50mm (1966-1975 version)
Erwin Puts: Leica 50mm Noctilux f/1.2 The Untold Story (1966-1975 version)
Erwin Puts: Noctilux-M 1:1/50mm (1993-2008 version)
Erwin Puts: Leica Noctilux-M 50mm f0.95 ASPH (present version)

LFI issue 2/2010, February 2010 deals with the Noctilux story as well in a four page article. You can get hold of LFI backissues at www.LFI-Online.de
If one feels like it there is a Flickr group displaying images taken witht the various Noctilux types.
List price of the Noctilux-M ASPH f/0.95 is 10,495$ at B&H Photo Video.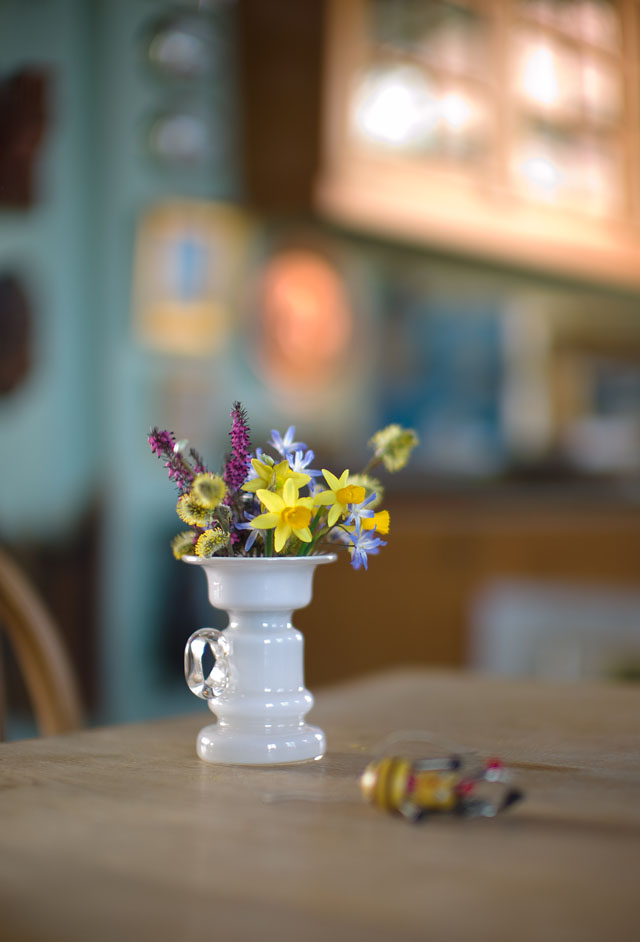 Leica M9 with Noctilux-M ASPH f/0.95 at closest distance of 1 meter @ f/0.95
Noctilux exotic prototypes
As a side note, a 75mm "Noctilux" f/0.85 prototype was produced in the late sixties (for Leica M3), as was a few prototypes of a 52mm "Noctilux-R" f/1.2 for the Leica SLR cameras. But the Summar 75mm f/0.85 was actually already made in 1933 to be used for the 1936 Berlin Olympic Games; but for video projection of the games to a nearby press room. The lens was repordly so soft wide open (and large: 90mm in diameter) that it was useless for ordinary photography.
In the same breath I should mention that Leica as a special farewell guesture to the 1975-2008 Noctilux era made the last 100 Leica 50mm Noctilux-M f/1.0 lenses a special edition batch in a special box, selling for the price of 10,000$ each, most of them snapped up by collectors.
The Noctilux design dates back to the Leitz 50mm Xenon f/1.5 screw mount lenses that was produced from 1936-1950 (Schneider) and the Leitz 50mm Summarit f/1.5 lens from 1949-1960. For real lens geeks, the first 1966-Noctilux was a classical double-Gauss six element design, except that the first and the last lens surface was aspherical. When Mandler designed the 1976-replacement, he reverted to the Xenon design in the rear of the lens. (The old Taylor & Hobson design that became the 1935 Xenon f/1.5 became the first in a long consecutive line. The characteristic feature was that the last element of the classical Gauss design had been replaced with two thin bi-convex lenses (this design was much used by Japanese manufacturers of superfast stasndard lenses after the war). The Xenon, with coating, became the Summarit f/1.5, replaced in 1960 by the first Summilux, which actually was engraved "f/1.5" in the very first specimens. This design was clobbered by the Japanese, and in the winter of 1960-61 it was surreptitiously replaced with the differently designed, but still seven element, Summilux that was current until 2002 - probably the Leica record).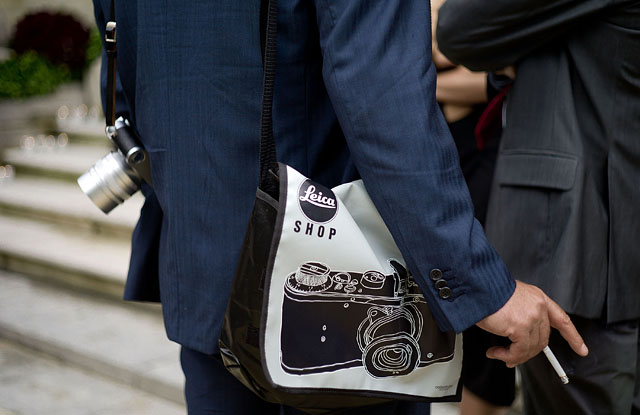 One of 40 pieces of the 50mm Leica Noctilux-M ASPH f/0.95 Limited Edition Silver. It may be hard to get hold of, though the bag can be ordered online at Leica Shop Vienna.
Noctilux Special Editions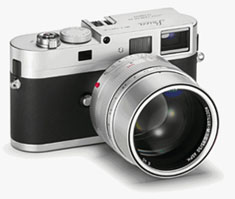 Leica Noctilux-M ASPH f/0.95 Silver Chrome Limited Edition celebrating the 20th anniversary of the Leica Shop Vienna. 20 piece Limited Edition, comes with a matching Leica M9-P silver, another 20 piece Limited Edition comes with a Leica M3-P analog film camera. Released on June 16, 2011.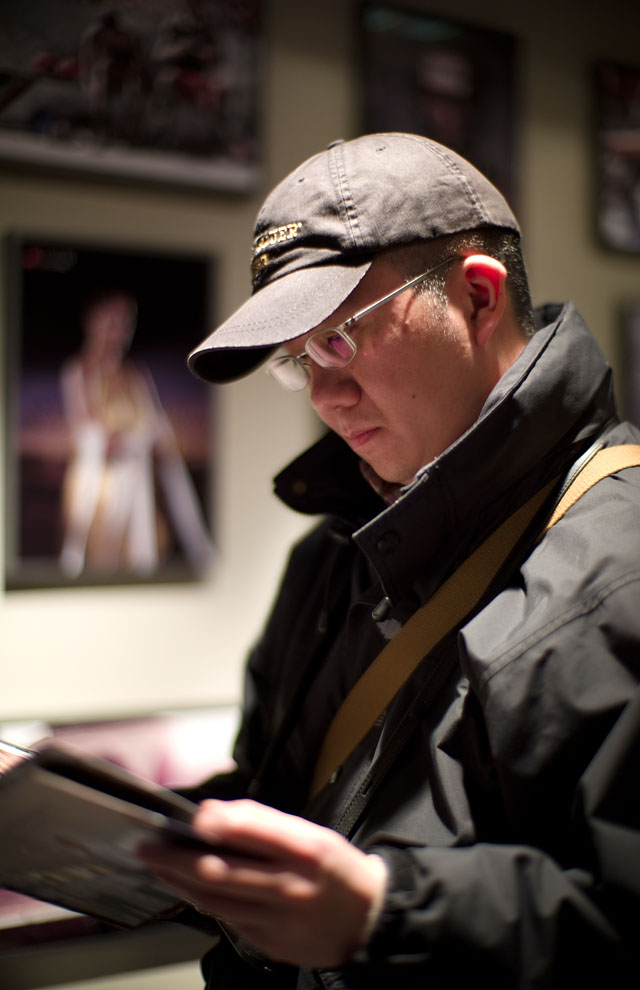 Leica M9 and 50mm Noctilux-M f/1.0 (1993-2008 edition), 400 ISO, 1/125 second.
The sharpest Noctilux ever, it's father told us
For some of the Noctilux f/1.0 photos on this page I traded my Leica 35-70mm Vario-Elmarit-R ASPH f/2.8 with a special 1981-Noctilux for a week. It's equipped with a third party B&W lens shade screwed on, and for daylight I used a ND filter (3 stops) so as to be able to shoot in daylight fully open at f/1.0 and 80 ISO on the Leica M9. The lens shade is a good protection for the lens and I prefer lens shades on my lenses wheras the buil-in ones as on the new Noctilux f/0.95 and Summilux f/1.4 are part of the lens (though Leica can usually replace them when they have gotten to many bumps), When attaching the ND filter you would tell on the vingnetting. That lens is special because Dr. Walter Mandler him self has stated that that exact lens is the sharpest Noctilux he had seen. Does it matter? ... I don't know, but it's a good story and I felt very attached to that lens.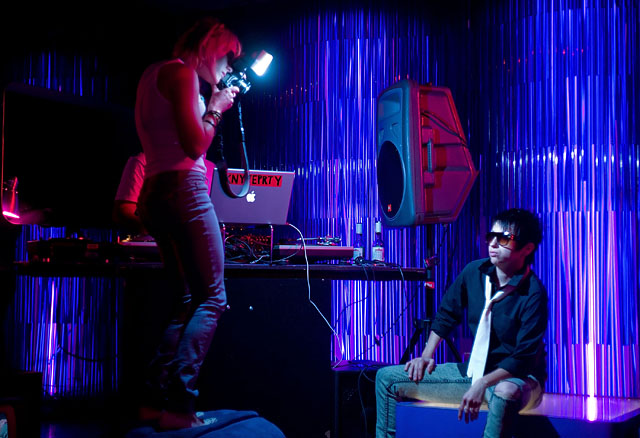 Leica M9 with Leica 50mm Noctilux M f/1.0 (1981-edition).