Compatible with Lightroom 1.0 to Lightroom Classic CC 2017.
Order today. Instant delivery.
New Lightroom Survival Kit 7
for only $498
250 pages on how to set up a photography workflow, from calibrating the screen to editing in Lightroom. How to deal with Lightroom CC vs. Lightroom CC Classic. How to organize files, back up, use DAM (Digital Asset Management) catalogs and Photoshop. Read more here

Video tutorials, image files, presets, checklists, definitions, tutorials of Lightroom, Media Pro 1 and Photoshop that boils down years of experience to a workflow you can implement in less than one day.
Update for only $198
Update your Lightroom Survival Kit to the new
Lightroom Survival Kit 7 for only the difference
between the old and new Survival Kit, only $198.
You get a complete new installation.
10+ years experience in one package
Why spend years figuring out the smartest way to do things when you can tap into the best way of doing things? My workflow has been refined through years of field work.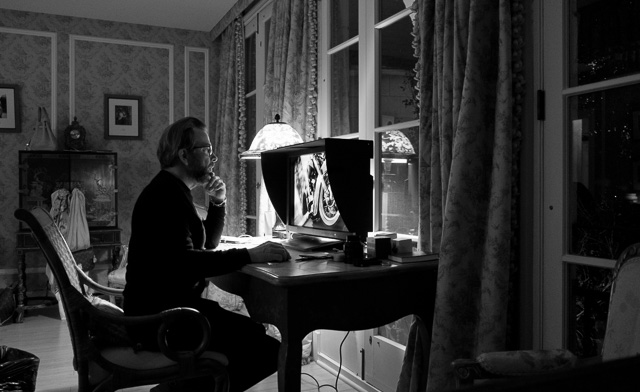 Professional workflow experience made simple, logical and easy to use.
Save 50% today
You pay $248. You save $250
If you have the previous Lightroom Sruvival Kit, the price is only 198.
SAVE 50%. ONLY $99.00.
Update
USE CODE:
UPDATE
For all owners of previous Lightroom Survival Kit
Full satisfaction
or money back.